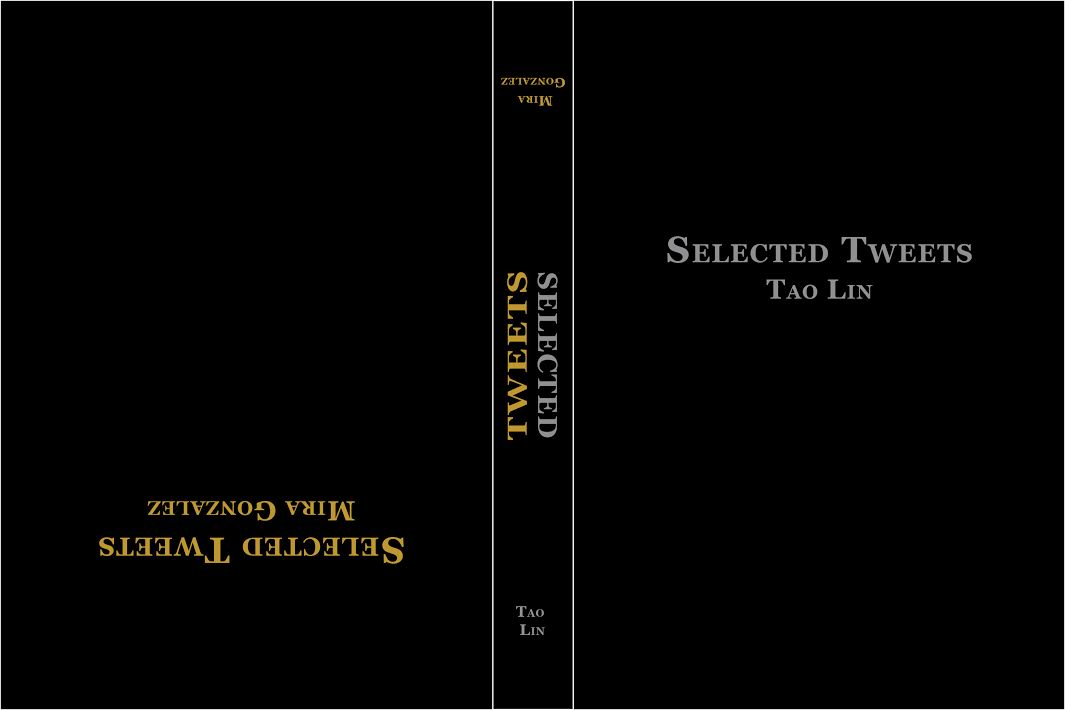 Thursday Jun 11, 2015
7:00 pm - 9:00 pm
THE POWERHOUSE ARENA [Dumbo]
37 Main Street
Brooklyn, NY 11201
For more information, please call 718.666.3049
RSVP appreciated: RSVP@powerHouseArena.com
-or-
Please fill out the "Bookings" form at the bottom of this page.
---
In Selected Tweets, two acclaimed writers use Twitter as their medium for honest, unmediated expression. Join us for the launch, as Tao Lin and Mira Gonzalez talk about their anthology of tweets that spanned 2013 – 2014.
DJ Sweatpants will spin after the discussion.
About Selected Tweets:
Selected  Tweets features a selection of bleak, depressed, disturbing, funny, and personal tweets that create a fragmented narrative and show how Twitter can serve as a platform for art, storytelling, and connection. Their tweets resemble a diary that is being written publicly and in real time. To Lin and Gonzalez, twitter is also a tool for writing. Like a director Lin and Gonzalez exhibit their creative power by picking and choosing which tweets to include in the overarching narrative.
About the Authors:
Tao Lin is the author of the novels Taipei (2013), Richard Yates (2010), and Eeeee Eee Eeee (2007); he has also written the novella Shoplifting from American Apparel (2009), and the short story collection Bed (2007). His collections of poetry include you are a little bit happier than i am(2006) and cognitive-behavioral therapy (2008). He is the founder and editor of Muumuu House, and the cofounder of MDMAfilms.
Mira Gonzalez's debut poetry collection I will never be beautiful enough to make us beautiful together' was published by Sorry House in 2013. It was a finalist for Goodread's Choice Awards, coming out ahead of Poet Laureate Billy Collins, and losing to J.R.R. Tolkien. Her work has been featured on VICE, Thought Catalog, Muumuu House, Hobart, and in various other places online and in print.
RSVP
Bookings are closed for this event.