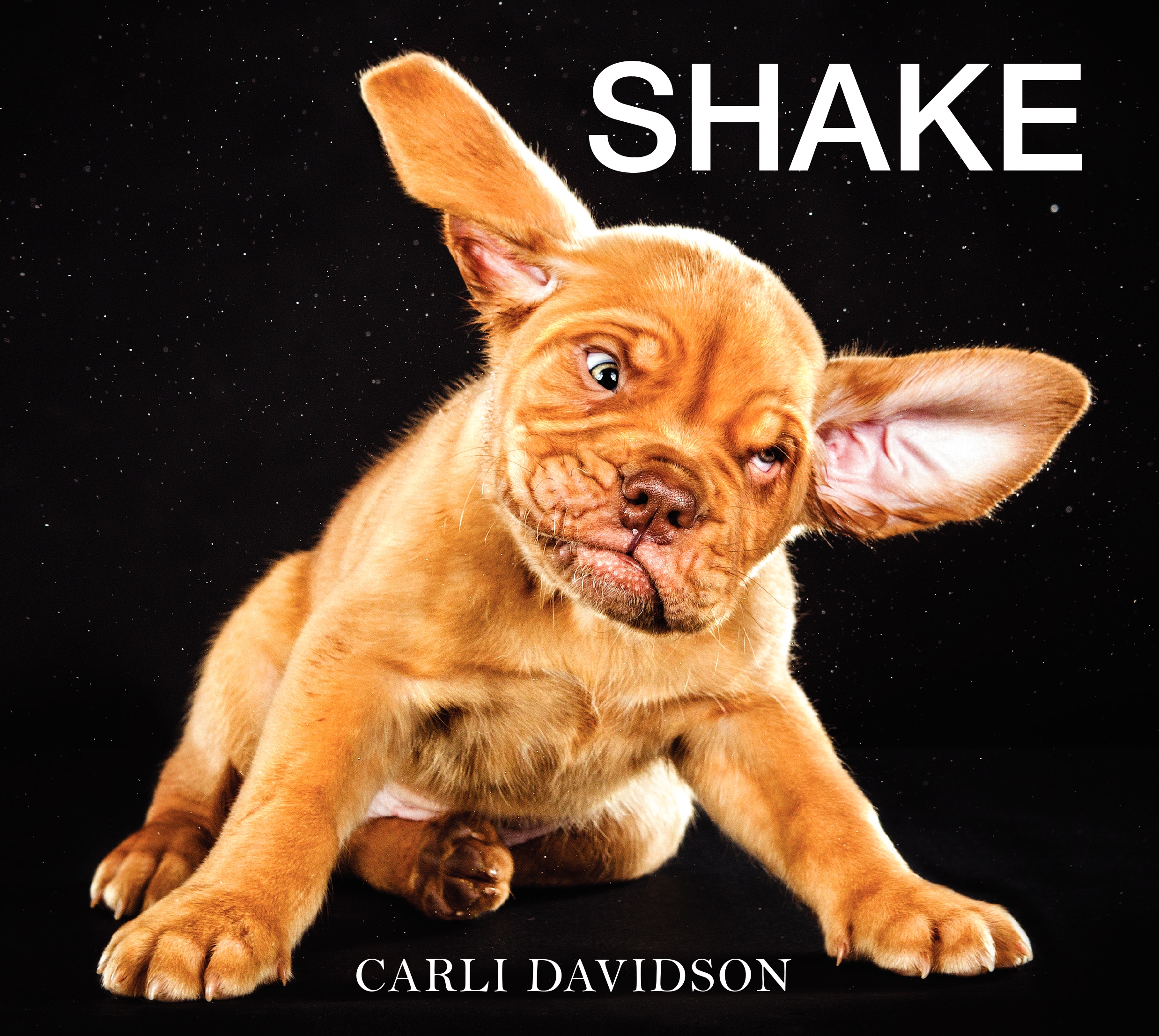 Monday Oct 21, 2013
7:00 pm - 9:00 pm
THE POWERHOUSE ARENA [Dumbo]
37 Main Street
Brooklyn, NY 11201
For more information, please call 718.666.3049
RSVP appreciated: RSVP@powerHouseArena.com
-or-
Please fill out the "Bookings" form at the bottom of this page.
---
The award-winning photographer discusses the inspiration of her collection, which captures over sixty adorable dogs in mid-shake.
About SHAKE:
Original, amusing, and brilliantly documented, SHAKE, by Carli Davidson,  is a heartwarming collection of sixty-one beguiling dogs caught in the most candid of moments: mid-shake.  This glorious, graphic volume will stop you dead in your tracks as you are presented with images of man's best friend caught in contortion: hair wild, eyes darting, ears and jowls flopping every which way.   
In 2011, Davidson began experimenting with an idea she had been developing: a dog shaking it's head shot using high-speed photo techniques. The project was dubbed Shake and pictures were posted online. They quickly spread virally, garnering millions of views worldwide, shared over and over again in blogs, newspapers, and magazines.
SHAKE the book is the answer to countless fan requests.  The world wanted more of Carli Davidson's unique photos. One hundred dangerously adorable models posed for the book. Sixty-one dogs were selected, and in this compilation two stunning photographs of each dog are featured side-by-side to capture the motion of their shakes.
In addition to the fantastic images, SHAKE features an introduction by the author explaining the inspiration behind the project, a roster of the models, and  a note about the importance of animal rescues. There are also graphic photos of Davidson shooting the dogs accompanied by text that gives insight into a frequent fan question: how does she do it?
These fun, unique portraits transform dogs into figures that cause us to see them in new ways. The results are a refreshing way to view our best friends and are undeniably funny, intriguing, and uplifting.
About the Author:
Carli Davidson is an internationally recognized, award-winning photographer, a zookeeper, and an animal trainer and caretaker. Her photos have been featured in national and international news publications, photography magazines, and websites, including Vanity Fair, the New York Times, BBC, Huffington Post, The Daily Beast, Photo District News, and ABC World News.
---
For more information, please contact
Justin Levine
email: justin@powerhousearena.com
powerHouse Arena, 37 Main Street, Brooklyn, NY 11201
tel: 212-604-9074 x109
RSVP
Bookings are closed for this event.