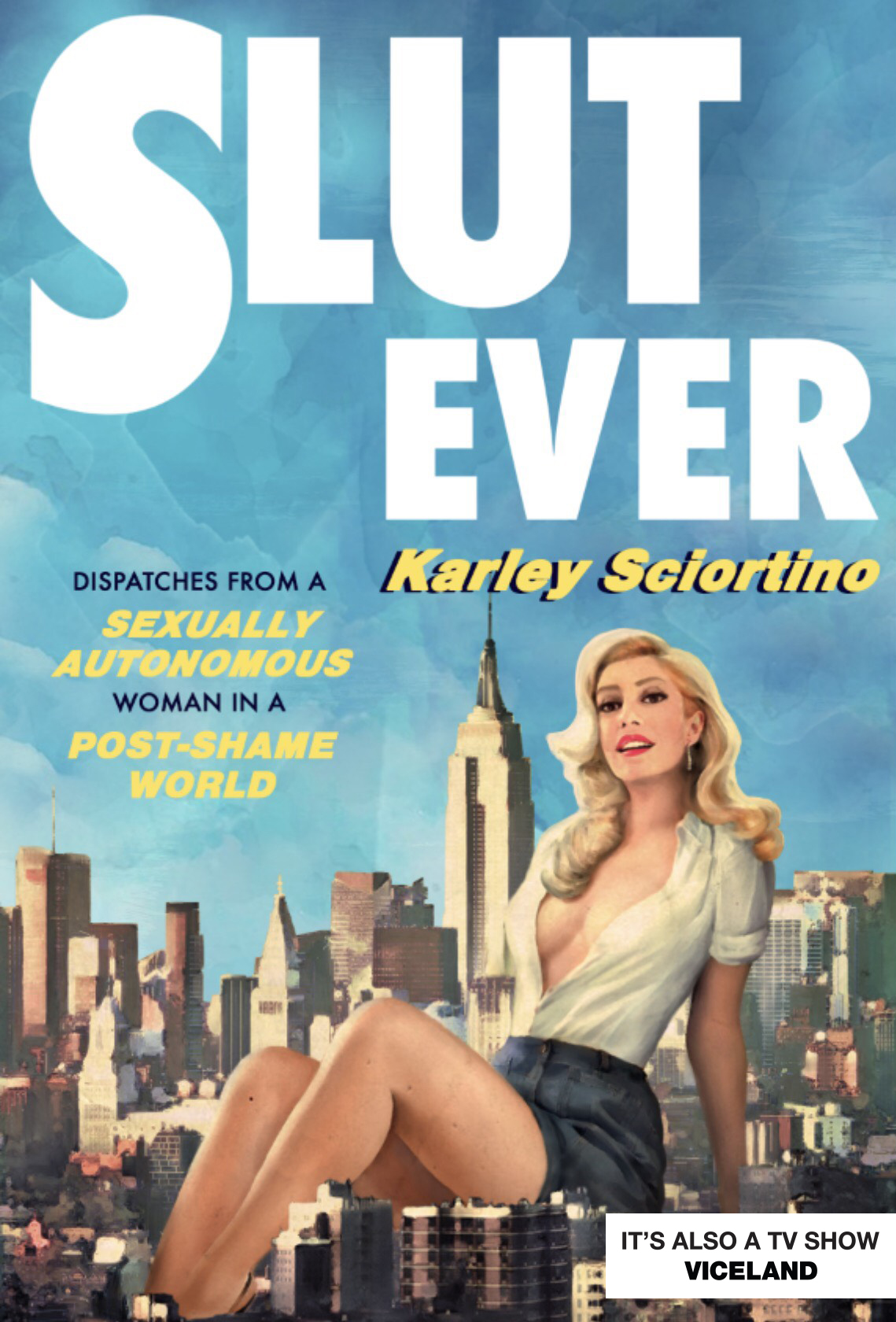 Wednesday Feb 07, 2018
7:00 pm - 9:00 pm
POWERHOUSE @ the Archway
28 Adams Street (Corner of Adams & Water Street @ the Archway)
Brooklyn , NY 11201
RSVP appreciated. Please fill out the form at the bottom of this page if you plan on attending.
PLEASE NOTE: Submitting an RSVP for this event DOES NOT guarantee entrance. This is a free-access event — entrance will be on a first-come, first-served basis.
---
About the Book.
We're lucky that slut is such a great word because it's pretty safe to say that every woman will be called a slut at least once in her lifetime. The sexual double standard has finally begun to shift, and yet it's still taboo to be a girl who sleeps around. In SLUTEVER: Dispatches from a Sexually Autonomous Woman in a Post-Shame World, Vogue columnist Karley Sciortino is reclaiming the word slut—albeit with a tinge of irony—to show it's okay to be a woman who has sex with who she wants, how she wants, without shame or apology.
In her lexicon, a "slut" is a person who seeks out visceral experiences through sex and isn't ashamed about it. Sluts are special. Sluts are radical. And sluts are also skilled at time management, because they can handle multiple partners on rotation, plus their jobs and their blogs and their beauty routines. It's not easy, being a ho. Not everyone is qualified for this coveted position.
Featuring stories and opinions on sex work, the "Madonna-Whore Complex," fetishes, sugar daddies, porn, nonmonogamy and jealousy, the dangers of victim feminism, and sexual and gender identity, Karley draws from her experiences to illustrate the slut of the future, and to empower all women to control their sex lives in the way they see fit.
SLUTEVER is a call-to-arms, a confessional memoir, a slut manifesto, as told by a hedonistic, sex-radical libertarian slut in a pink PVC mini dress. It's a first-person account of a modern young woman, navigating sex, love, casual hookups, open-relationships, boyfriends, girlfriends, bisexuality, BDSM, breakups, sex work, sex parties, and the power of sexual agency, as told from the front lines.
About the Author.

Karley Sciortino is a writer, host, and producer, based in New York. She is the founder of Slutever, a website that explores sexuality through both humor and intellect. She also writes Vogue.com's sex and relationships column, Breathless, and is the creator and host of forthcoming VICELAND series, Slutever, slated to premiere on January 10th of next year. The show will investigate intimacy and modern sexuality in a fun, self-aware, immersive way that is comical, but not mocking—to learn and lol simultaneously. She is also a regular contributor to Purple.
About the Moderator.


Lizzi Sandell is a writer from London. She is currently Associate Editor at powerHouse Books and a regular contributor to Slutever.com.
RSVP
Bookings are closed for this event.