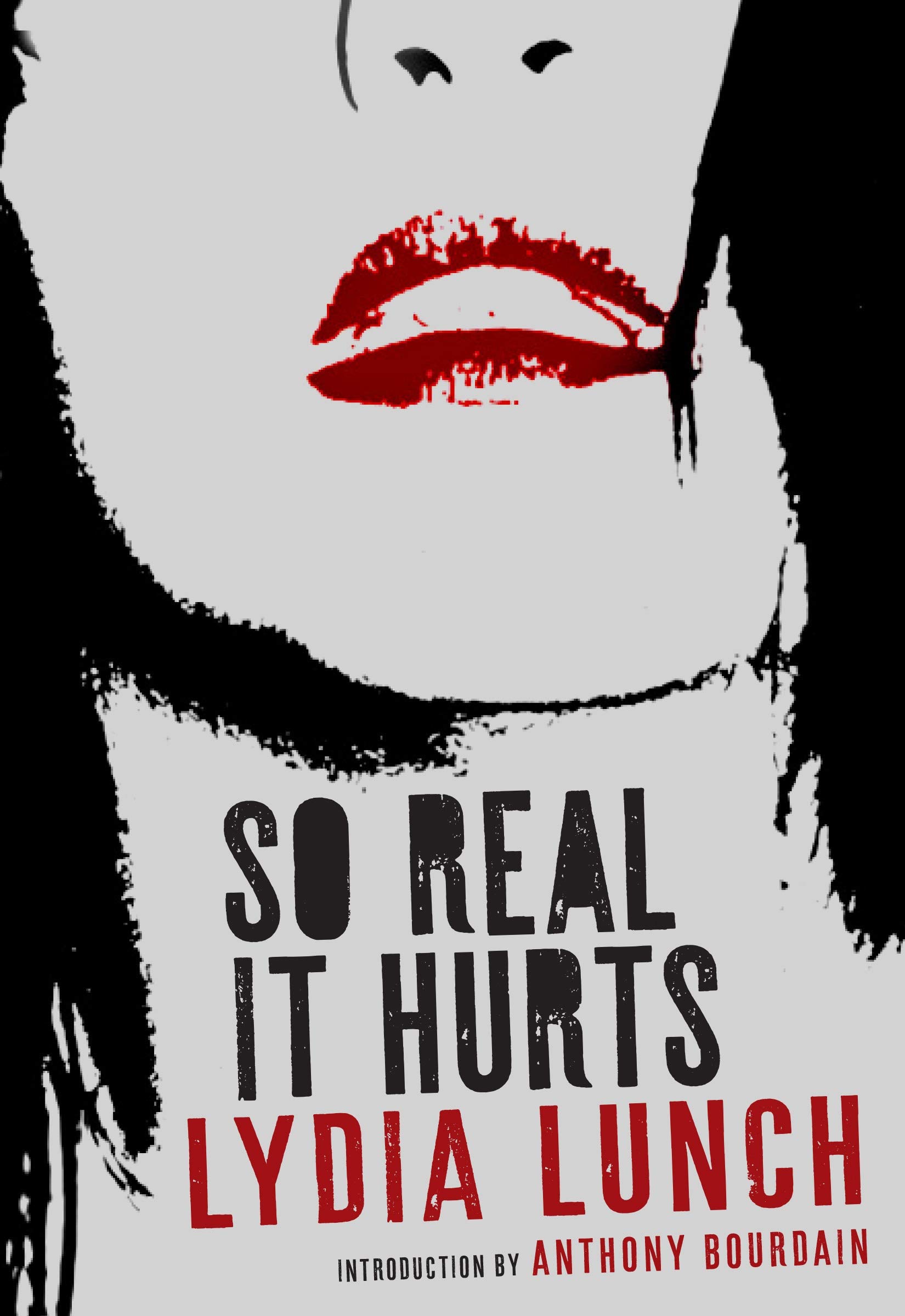 Thursday Jul 11, 2019
7:00 pm - 9:00 pm
POWERHOUSE @ the Archway
28 Adams Street (Corner of Adams & Water Street @ the Archway)
Brooklyn , NY 11201
RSVP encouraged & appreciated.
Please fill out the form at the bottom of this page if you plan on attending. Facebook event found here.
PLEASE NOTE: Submitting an RSVP for this event DOES NOT guarantee entrance. This is a free-access event — entrance will be on a first-come, first-served basis.
---
About the Book.
Through personal essays and interviews, No Wave musician and cultural icon Lydia Lunch claws and rakes at the reader's conscience in this powerful, uninhibited feminist collection. Oscillating between provocative celebrations of her own defiant nature and nearly-tender ruminations on the debilitating effects of poverty, abuse, and environmental pollution, along with a visceral revenge fantasy against misogynistic men, Lydia Lunch presents her exploits without apology, daring the reader to judge her while she details the traumas and trials that have shaped her into the legendary figure she's become.
Inserted between these biting personal essays, Lunch thoughtful cultural insights convey a widely-shared desire to forestall inevitable cultural amnesia and solidify a legacy for her predecessors and peers. Her interview with Hubert Selby Jr. and profile of Herbert Huncke, her short unromanticized histories of No Wave and of the late Sixties, and her scathing examination of the monetization of counterculture (thanks, Vivienne Westwood! ) all serve to reinforce the notion that, while it may appear that there are no more heroes, we are actually just looking for heroes in the wrong places. The worthy idols of the past have been
obscured by more profitable historical narratives, but Lunch challenges us to dig deeper.
About The Author.
Hailed by Time Out as "one of the greatest New York performers of all time," LYDIA LUNCH defies categorization. Few contemporary artists have forged a unique and varied artistic vision as successfully, or forcibly, during her long and notorious career. Since bursting onto the late 1970's New York City music scene at the age of 16 with her band Teenage Jesus and the Jerks, Lunch has released over two hundred music recordings, either as a solo artist, in collaborations, or as guest artist. The poster-girl for the Whitney Museum of Art's Underground Film Festival, she has appeared in more than fifty films, including the infamous, gut- wrenching films of director Richard Kern, with whom she worked in the 1980s. As a writer, she has published numerous works of literature, such as her 2007 novel Paradoxia (Akashic), which has been translated into 12 languages, and her latest essay collection, So Real It Hurts, published by Seven Stories Press in 2019. Lunch continues to record and tour the world with numerous music and spoken word projects, film work, and art exhibitions, and is the subject of "Lydia Lunch: The War is Never Over," a forthcoming feature documentary by acclaimed underground filmmaker Beth B.
RSVP
Bookings are closed for this event.