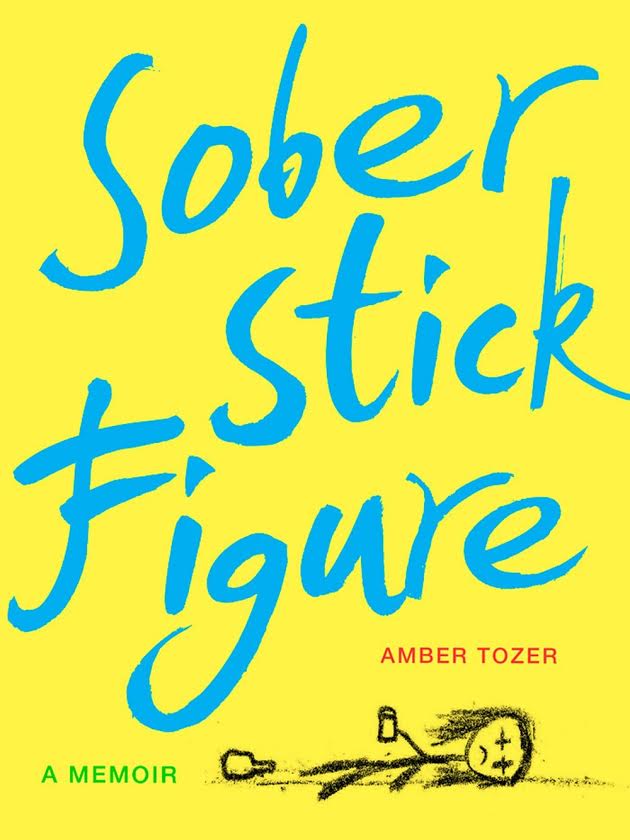 Thursday Jun 16, 2016
7:00 pm - 9:00 pm
THE POWERHOUSE ARENA [Dumbo]
37 Main Street
Brooklyn, NY 11201
For more information, please call 718.666.3049
RSVP appreciated: RSVP@powerHouseArena.com
-or-
Please fill out the "Bookings" form at the bottom of this page.
---
In an unflinching account, Tozer writes and illustrates the crazy and sometimes laugably ridiculous truths regarding addiction, denial, and getting sober.
About Sober Stick Figure:
Amber Tozer had a three-decade-long romance with alcohol. But like any bad relationship, Amber eventually had to give it up. Sober Stick Figure is her unflinchingly honest account of how booze almost destroyed her — all told with the help of subversively child-like stick figures. In the tradition of Caroline Knapp's Drinking: A Love Story and Sarah Hepola's Blackout, Amber writes about (and illustrates) the crazy, harsh, sometimes laughably ridiculous truths regarding addiction, denial, and getting sober.
In her teens, Amber is your classic overachieving student athlete — it doesn't occur to her that she could have inherited her father's alcoholic tendencies. Through blackouts, cringe-worthy embarrassments, and pounding hangovers, she convinces herself that she "just likes to party." When she shakes her little-town blues to make it big in New York, she spends most of her time binge drinking and passing out on trains. Then she moves to LA, where she hopes sunshine and show business will save her. It takes a single moment of clarity on an air mattress to jumpstart her sobriety. 
Sober Stick Figure is the story of a long (and oftentimes funny) road to recovery, at once sweet, tragic, honest, funny — and ultimately inspiring! Whether someone is an alcoholic, knows an alcoholic, is trying to get sober, is currently sober, or wants a young person to understand the dangers of drinking—this book can resonate with a wide audience!
About the Author and moderators:

Amber Tozer has written for the Cartoon Network's animated sketch series MAD and Adult Swim's Moral Orel. Her tweets have been featured by Ellen, Huffington Post, Playboy, and Mandatory. She co-created #nitTWITS, a Twitter-based web series that features writers and performers from SNL, Modern Family, The Office and Conan. She has appeared on Last Comic Standing, performs stand-up comedy across the US, and has written about sobriety for The Fix.com, After Party, and Thought Catalog. She lives in Los Angeles. Follow Amber on Twitter @AmberTozer.
Jacqueline Novak is a writer and stand up comic. She has been featured on The Late Show with James Corden, at comedy festivals across the country, and was named a Next Wave Woman by Pandora Radio. She recently released her first book, HOW TO WEEP IN PUBLIC, and her comedy album, Quality Notions,  debuted at #4 on iTunes in 2014.
Sarah Elizabeth Greer is an actress, writer, solo performer and multi-media artist.  Her first solo show, Nose-stalgia played to sold out crowds in New York City and her play, Bio-Hazard: A Relative Comedy, was awarded Best Comedy of the International United Solo Festival on Theater Row in 2012 and 2014. She is currently preparing to take Bio-Hazard overseas as an invited guest to the United Solo Europe Festival.
RSVP
Bookings are closed for this event.