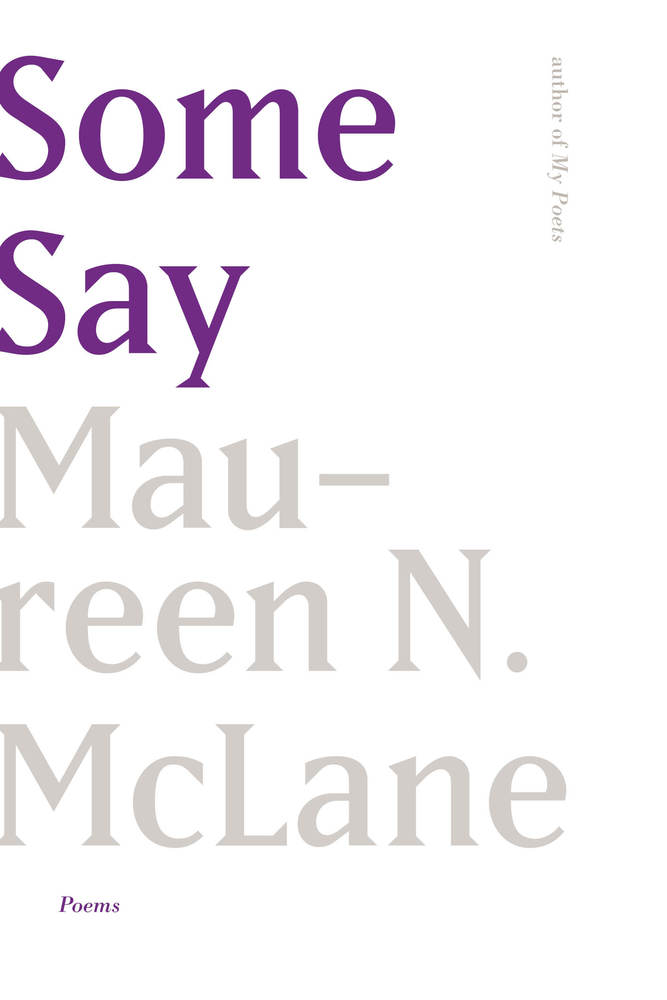 Monday Sep 11, 2017
7:00 pm - 9:00 pm
POWERHOUSE @ the Archway
28 Adams Street (Corner of Adams & Water Street @ the Archway)
Brooklyn , NY 11201
RSVP appreciated:
Please fill out the "Bookings" form at the bottom of this page.
-or-
Send the name of the event and number of attendees to our RSVP email.
*Disregard the notification that will appear after Booking.*
---
Join poet Maureen N. McLane at POWERHOUSE as we ring in her fifth book of poems, Some Say, described as "a dazzling collection of poems exploring the mental landscape of our moment."
About Some Say:
Maureen N. McLane's Some Say revolves around a dazzling "old sun." Here are poems on sex and death; here are poems testing the "bankrupt idea / of nature." Some Say offers an erotics of attention; a mind roaming, registering, and intermittently blocked; a mortal poet going "nowhere fast but where / we're all going." From smartphones to dead gods to the beloved's body, Some Say charts "the weather of an old day / suckerpunched" into the now.
Following on her bravura Mz N: the serial: A Poem-in-Episodes, McLane bends lyric to the torque of our moment—and of any moment under the given sun. Some Say encompasses full-barreled odes and austere lines, whiplashing discourse and minimal notations. In her fifth book of poems, McLane continues her "songs of a season" even as she responds to new vibrations—political, geological, transpersonal, trans-specific. Moving through forests and cities, up mountains, across oceans, toward a common interior, she sounds out the ecological mesh of the animate and inanimate. These are poems that make tracks in our "unmarked dark" as the poet explores "a cosmos full / of people and black holes." From its troubled, exhilarated dawns to its scanned night sky, Some Say is both a furthering and a summation by a poet scouring and singing the world "full // as it always was / of wings / of meaning and nothing."
About Moving and Being Moved:
Edited by Yvonne Rainer, this selection of texts and images by Rainer and various authors offers a retrospective portrait of her work, focusing on some of her most notable performances and projects from both the late 1960s and since her return to dance with the White Oak Dance Project in 2000. Rainer is known for her challengingly experimental and sometimes minimalist work as a dancer, choreographer, and filmmaker, which spearheaded the rise of postmodern dance. An essay by Rainer frames things from the perspective of an aging dancer who is aware of her physical limitations. With a conversation between Rainer and dancer Trisha Brown.
About the Authors:
Maureen N. McLane is the author of such poetry books as Mz N: the serial: A Poem-in-Episodes (FSG, 2016) and the 2014 National Book Award finalist This Blue (FSG, 2014). Her book My Poets (FSG, 2012), a hybrid of memoir and criticism, was a finalist for the 2012 National Book Critics Circle Award for autobiography.
Yvonne Rainer, born in 1934, was a co-founder of the Judson Dance Theater in 1962. She choreographed dances from 1960 to 1973, made seven feature-length films between 1972 to 1996, and returned to dance in 2000. Her work has been seen internationally and recognized with museum exhibitions, awards, and grants.  "Feelings Are Facts: a Life" was published in 2006. "Poems" was published in 2012. "Moving and Being Moved" was published in 2017. She currently lives in New York City.
RSVP
Bookings are closed for this event.