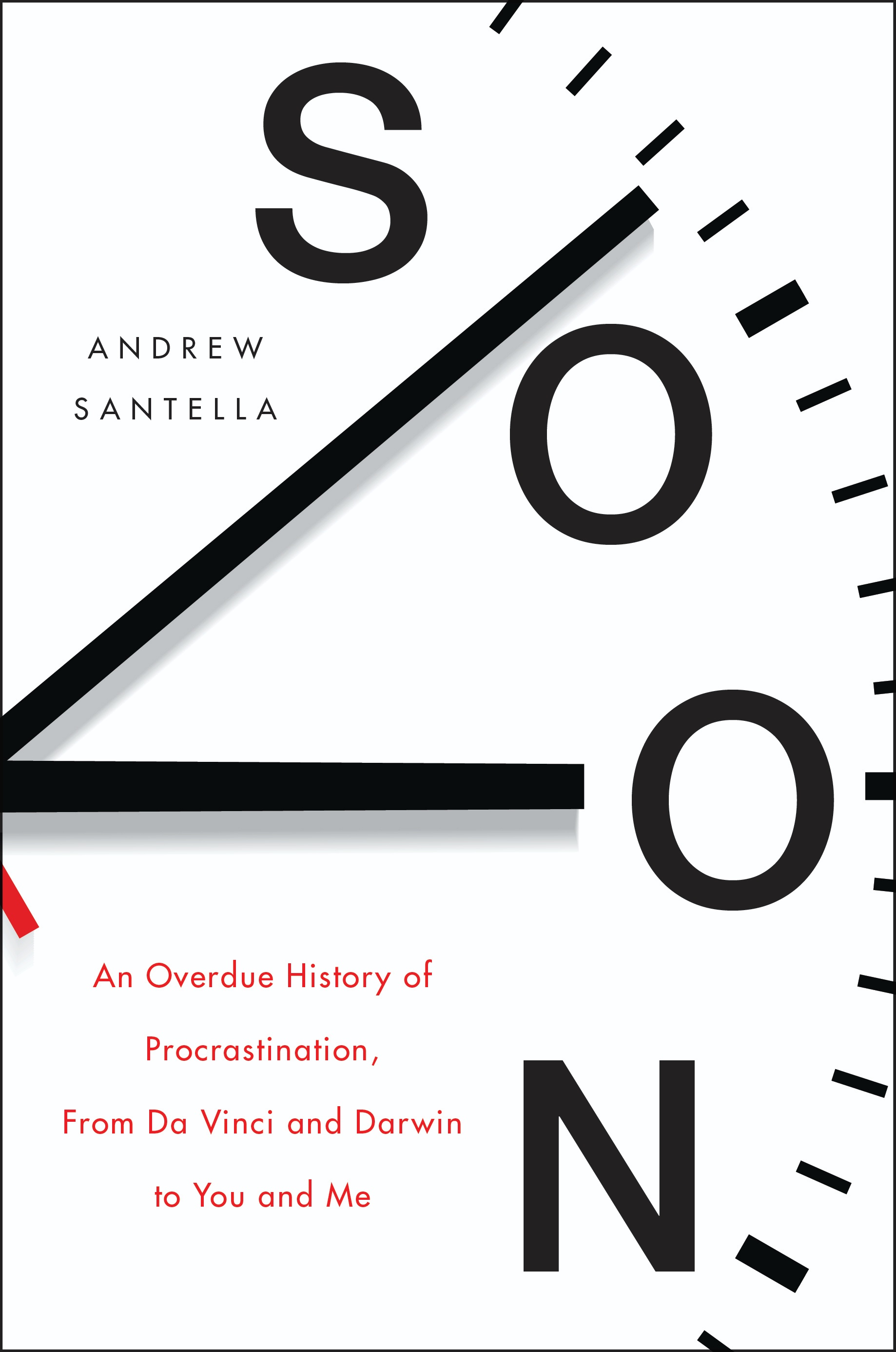 Wednesday Mar 14, 2018
7:00 pm - 9:00 pm
POWERHOUSE @ the Archway
28 Adams Street (Corner of Adams & Water Street @ the Archway)
Brooklyn , NY 11201
RSVP appreciated. Please fill out the form at the bottom of this page if you plan on attending.
PLEASE NOTE: Submitting an RSVP for this event DOES NOT guarantee entrance. This is a free-access event — entrance will be on a first-come, first-served basis.
---
About the Book.
An entertaining, fact-filled defense of the nearly universal tendency to procrastinate, drawing on the stories of history's greatest delayers, and on the work of psychologists, philosophers, and behavioral economists to explain why we put off what we're supposed to be doing and why we shouldn't feel so bad about it.
Like so many of us, including most of America's workforce, and nearly two-thirds of all university students, Andrew Santella procrastinates. Concerned about his habit, but not quite ready to give it up, he set out to learn all he could about the human tendency to delay. He studied history's greatest procrastinators to gain insights into human behavior, and also, he writes, to kill time, "research being the best way to avoid real work."
He talked with psychologists, philosophers, and priests. He visited New Orleans' French Quarter, home to a shrine to the patron saint of procrastinators.  And at the home of Charles Darwin outside London, he learned why the great naturalist delayed writing his masterwork for more than two decades.
Drawing on an eclectic mix of historical case studies in procrastination—from Leonardo da Vinci to Frank Lloyd Wright, and from Old Testament prophets to Civil War generals—Santella offers a sympathetic take on habitual postponement. He questions our devotion to "the cult of efficiency" and suggests that delay and deferral can help us understand what truly matters to us. Being attentive to our procrastination, Santella writes, means asking, "whether the things the world wants us to do are really worth doing."
About the Author.
Andrew Santella has written for such publications as GQ, the New York Times Book Review, Slate, and the Atlantic.com. He lives in Brooklyn, New York, where he is likely at this very moment putting off doing something important.
RSVP
Bookings are closed for this event.