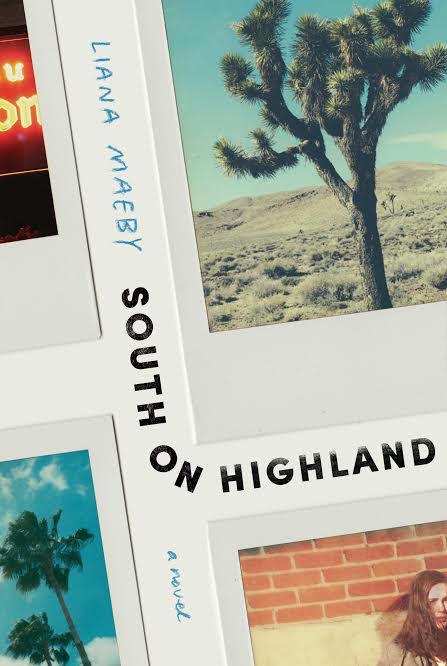 Thursday Jul 16, 2015
7:00 pm - 9:00 pm
THE POWERHOUSE ARENA [Dumbo]
37 Main Street
Brooklyn, NY 11201
For more information, please call 718.666.3049 RSVP appreciated: RSVP@powerHouseArena.com
-or-
Please fill out the "Bookings" form at the bottom of this page.
---
In her raw and haunting debut novel, Liana Maeby's explores the dark path of addiction, and questions our culture's response to drug dependence and sensationalism. Author and comedian Kevin Seccia joins her in conversation.
About South on Highland:
Leila Massey, a young L.A. screenwriter, is on the verge of hitting it big when she falls into the grip of drug and alcohol addiction. Her descent into the narcotic underbelly of the city leads her to a commune in the desert, a filthy room at the Chateau Marmont, and, eventually, rehab. Will Leila continue down the dark path of addiction? Or will she make it as a successful writer? Based on the author's own life, Liana Maeby's brilliant debut novel is raw and haunting, and simultaneously incredibly astute and humorous. South on Highland explores true identity and questions our culture's response to addiction and sensationalism.
About the Author and Moderator:
Liana Maeby was born in New York City and raised in Los Angeles, where she attended the University of Southern California School of Cinematic Arts. Her writing has appeared in publications such as Interview Magazine and theVillage Voice. She has been featured in Best of Twitter lists on sites like the Huffington Post, Splitsider, and Mandatory.
Kevin Seccia is a writer and stand-up comedian hailing from the great state of New Jersey. He has performed at HBO's US Comedy Art's Festival and on TV shows like Comedy Central's Premium Blend and The Late, Late Show on CBS. He's written for Ellen Degeneres, G4's "Attack of the Show," NBC, MTV, Fox, Disney, Cartoon Network and Nickelodeon.
RSVP
Bookings are closed for this event.