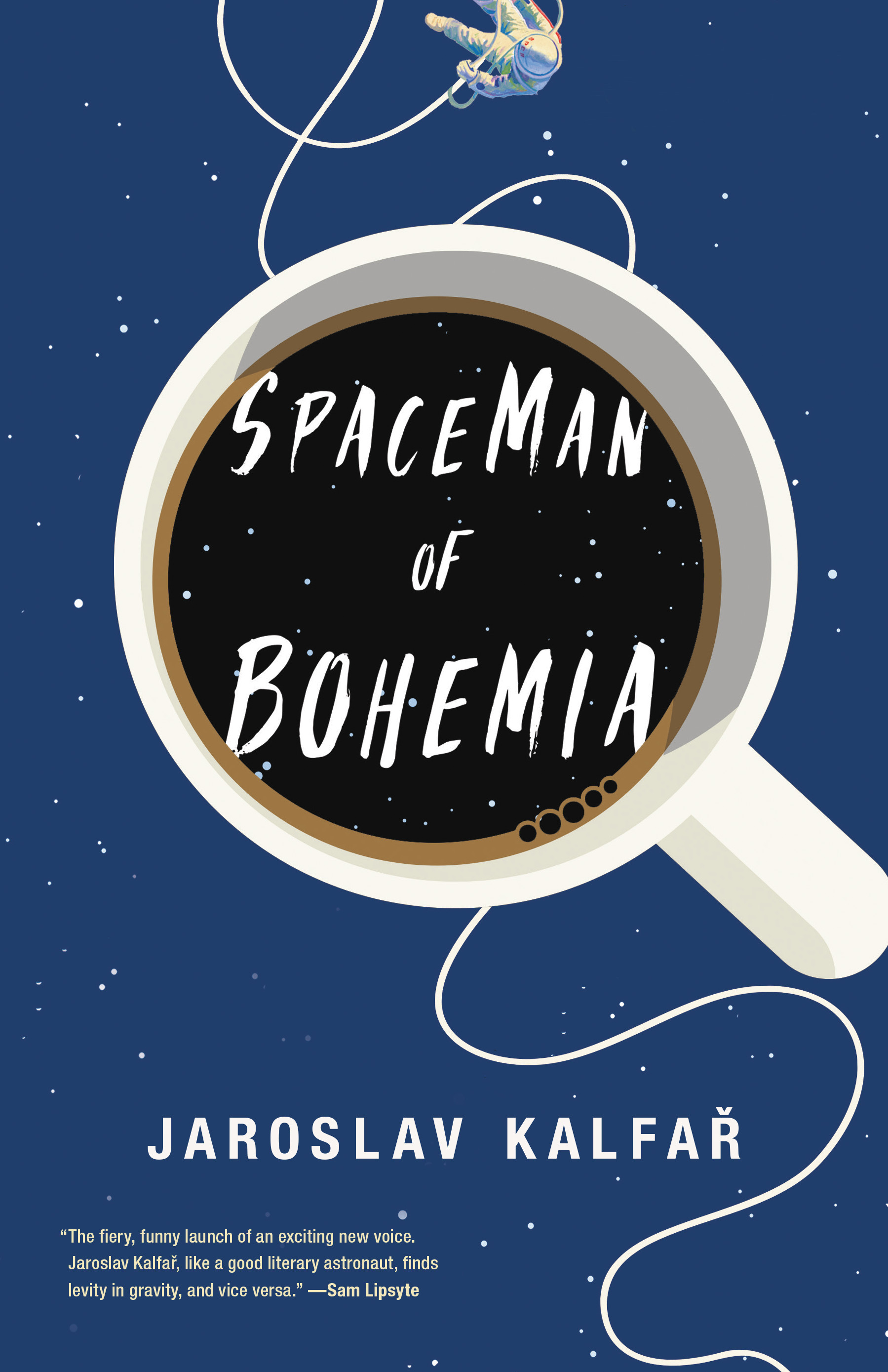 Tuesday Mar 07, 2017
7:00 pm - 9:00 pm
POWERHOUSE @ the Archway
28 Adams Street (Corner of Adams & Water Street @ the Archway)
Brooklyn , NY 11201
RSVP appreciated:
Please fill out the "Bookings" form at the bottom of this page.
-or-
Send the name of the event and number of attendees to our RSVP email.
---
Author Jaroslav Kalfař will be here to read from his debut novel, SPACEMAN OF BOHEMIA, a profoundly joyful examination of the random, beautiful chaos responsible for each of our lives.
About Spaceman of Bohemia:
Sweeping and intergalactic in scope, yet firmly rooted in earthy nostalgia, this stunning debut brings us to the outermost reaches of human exploration even as it reminds us what is at the very core of human existence: a need for love and home.
In SPACEMAN OF BOHEMIA, we meet Jakub Procházka, the world's first Czech astronaut, who's been sent on a dangerous solo mission to Venus. In orbit, Jakub receives word that his wife, who was troubled by his departure, has disappeared without a trace. He also encounters, and befriends, a potential hallucination: a giant alien spider with a passion for Earth's philosophy and food. Woven throughout this otherworldy experience are Jakub's recollections of his childhood under the Communist regime, and memories of the grandfather who shaped him (based very much on the author's own beloved grandfather, to whom the novel is dedicated).
With a deft touch Kalfař imbues this epic adventure with warmth and humor, and juxtaposes the past wounds his characters stubbornly nurse against the possible future that may redeem them or condemn them. SPACEMAN OF BOHEMIA raises questions of circumstance vs. character, and inheritance vs. choice.
Lyrical and unhurried, moving liquidly from present to past and back again, the novel celebrates the implausibility of our existence, in all of its spectacular, ordinary wonder.
About the Author:
Jaroslav Kalfař was born and raised in Prague, Czech Republic, and immigrated to the United States at the age of fifteen. He earned an MFA at New York University, where he was a Goldwater Fellow and a nominee for the inaugural E. L. Doctorow Fellowship. He lives in Brooklyn. This is his first novel.
Ryan Britt is the author of the 2015 book Luke Skywalker Can't Read, which Magicians author Lev Grossman called "brilliant and essential." His writing has appeared in the New York Times, VICE, Den of Geek!, Tor.com and elsewhere. Ryan is an associate editor at Inverse and lives in New York City with his family.
RSVP
Bookings are closed for this event.