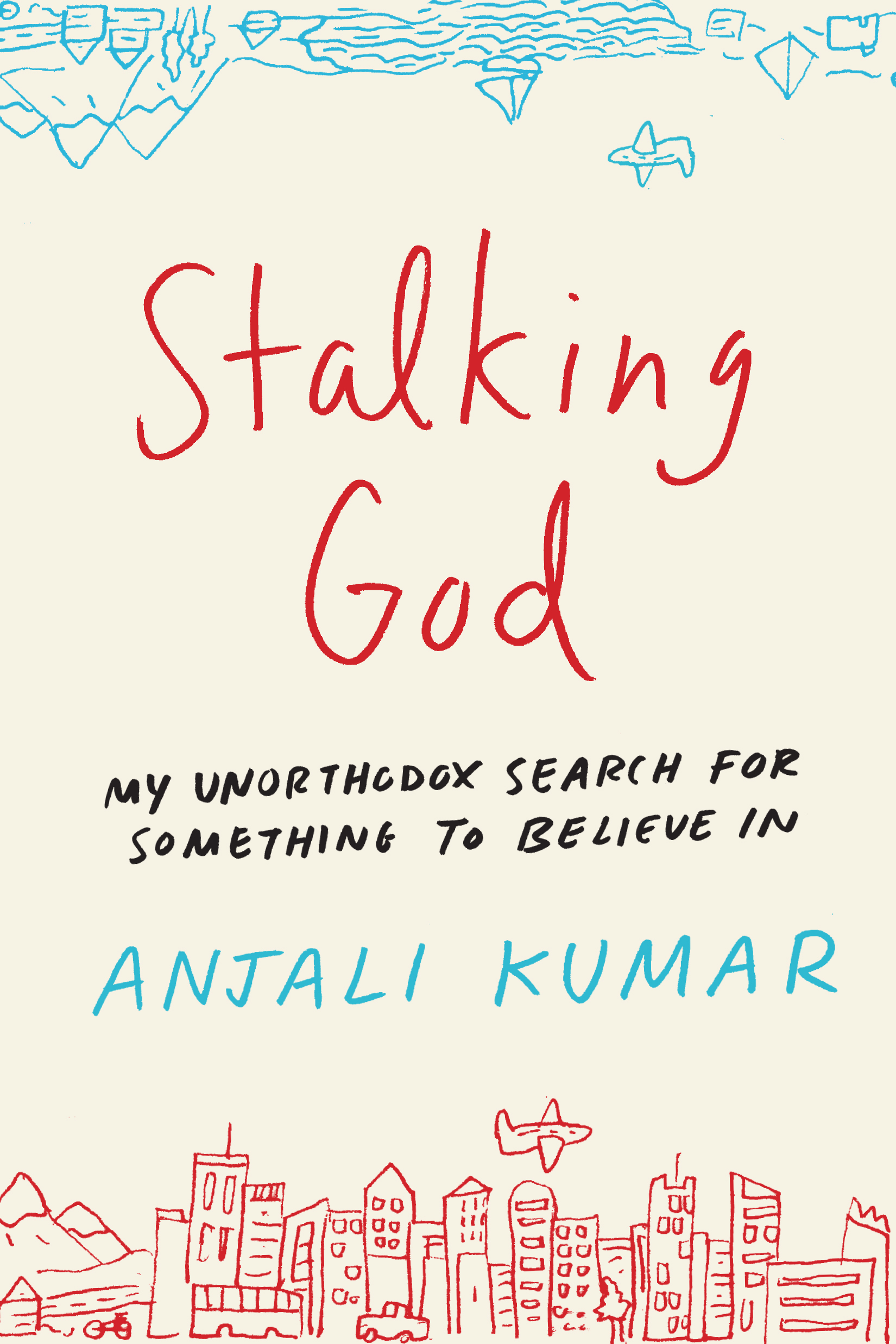 Wednesday Jan 17, 2018
7:00 pm - 9:00 pm
POWERHOUSE @ the Archway
28 Adams Street (Corner of Adams & Water Street @ the Archway)
Brooklyn , NY 11201
RSVP appreciated:
Please fill out the "Bookings" form at the bottom of this page.
-or-
Send the name of the event and number of attendees to our RSVP email.
PLEASE NOTE: Submitting an RSVP for this event DOES NOT guarantee entrance. This is a free-access event — entrance will be on a first-come, first-served basis.
---
Anjali's first book, Stalking God: My Unorthodox Search for Something to Believe In, humorously chronicles her attempts to answer questions she can't Google an answer to for her six year old daughter.
About the Book:
Anjali Kumar, a pragmatic lawyer for Google, was part of a rapidly growing population in America: highly spiritual but religiously uncommitted. But when her daughter was born, she became compelled to find God — or at least some kind of enlightenment. Convinced that traditional religions were not a fit for her, and knowing that she couldn't simply Google an answer to "What is the meaning of life?", Kumar set out on a spiritual pilgrimage, looking for answers–and nothing was off limits or too unorthodox. She headed to the mountains of Peru to learn from the shamans, attended the techie haunt of Burning Man, practiced transcendental meditation, convened with angels, and visited saints, goddesses, witches, and faith healers. She even hired a medium to convene with the dead.
Kumar's lighthearted story offers a revealing look at the timeless and vexing issue of spirituality in an era when more and more people are walking away from formal religions. Narrated from the open-minded perspective of a spiritual seeker rather than a religious scholar, Kumar offers an honest account of some of the less than mainstream spiritual practices that are followed by millions of people in the world today as she searches for the answers to life's most universal questions: Why are we here? What happens when we die? Is there a God?
About the Author:
Anjali Kumar earned her BA in Biomedical Ethics from Brown University and a JD from Boston University School of Law. In 2016, she was appointed by Mayor Bill de Blasio to join the NYC Children's Cabinet Advisory Board. She currently serves on the Board of Directors of GloScience Professional, Amplifier Foundation, Edible Schoolyard NY, and GrowNYC. Anjali also serves on the Guggenheim museum's Global Innovation Group.
Anjali lives in New York City and Hudson, NY with her husband, Atul, and daughter, Zia.
About the Moderator:
Sally Kohn is one of the leading progressive voices in America today.  Currently a CNN political commentator and columnist, Sally is currently working on a book about hate — why there's so much hate in our world today, why it's getting worse, and what we can do to stop it.  It will be published in the Spring of 2018.
RSVP
Bookings are closed for this event.