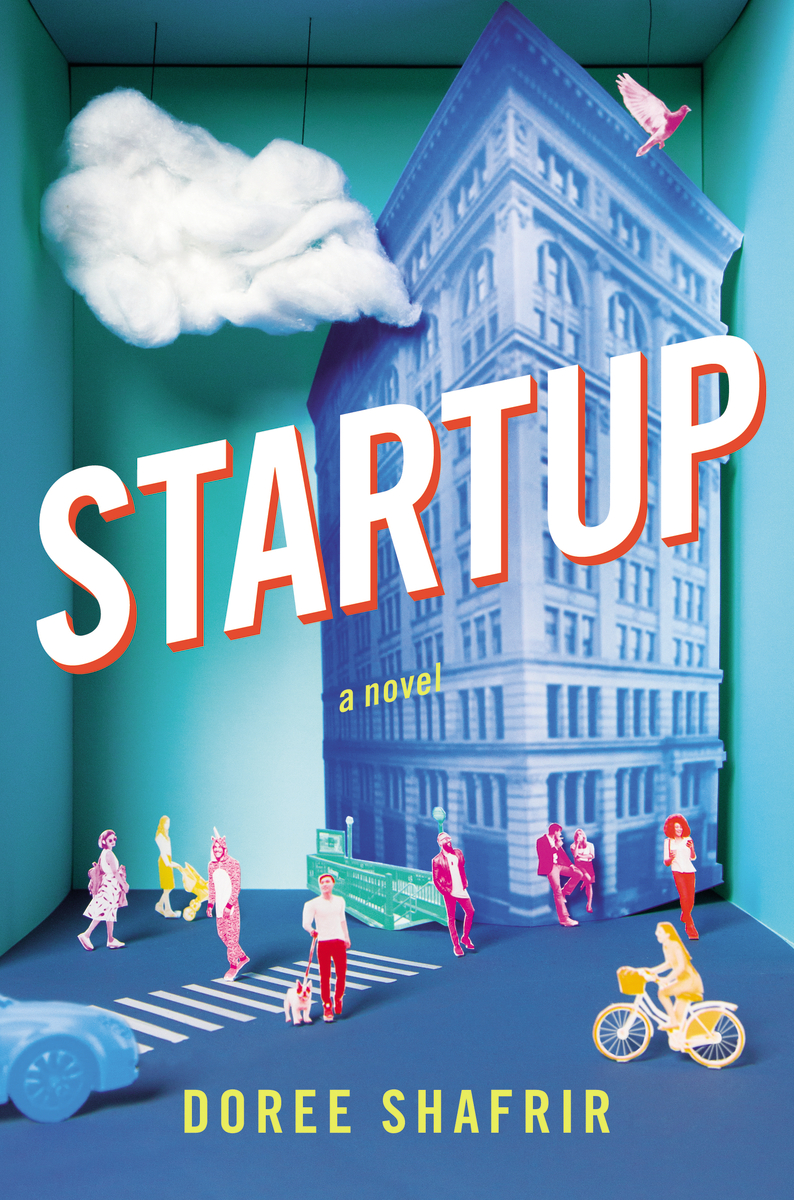 Thursday Apr 27, 2017
7:00 pm - 9:00 pm
POWERHOUSE @ the Archway
28 Adams Street (Corner of Adams & Water Street @ the Archway)
Brooklyn , NY 11201
RSVP appreciated: RSVP@powerHouseArena.com
-or-
Please fill out the "Bookings" form at the bottom of this page.
*Disregard the notification that will appear after Booking.*
---
A hugely entertaining, humorous and introspective debut set in the cutthroat world of New York tech startups. Join us for a conversation between the author, and Buzzfeed Books editor Isaac Fitzgerald.
About STARTUP:
Doree Shafrir's hilarious, smart debut, STARTUP (Little, Brown and Company), is set in the heart of New York City's tech industry, where 36 is considered past your prime and a pole-dancing workshop is an acceptable Thursday evening activity with your co-workers. A veteran online journalist, Doree has written an entertaining and sharply observed novel about the difficulties of real-life connection in our hyper-connected world.
STARTUP assembles a cast of indelible characters: Mack, the it-boy visionary of the moment trying to take his app to the next level; Isabel, a social media hero working for him a bit too closely; Katya, an ambitious Russian emigré journalist desperate for a scoop; and Sabrina, an exhausted mother of two whose inattentive husband happens to be Katya's boss. When a scandal erupts in the lower Manhattan loft building where all four work, they quickly discover just how small a world the Big Apple's tech community can be.
A senior culture writer at BuzzFeed, Doree was inspired to write this novel by the follies and foibles of the startup world, and also in part by some of the scandals that have plagued the tech industry in the last few years. Camille Perri, author of The Assistants, notes that STARTUP "is chock-full of strong women transcending the workplace drama, sexual politics, and all-around dumb stuff the men in their life are doing. It's a novel that just might spark the official feministing of startup culture."
About the Author:
Doree Shafrir is a senior culture writer at BuzzFeed News and has written for New York Magazine, Slate, The Awl, Rolling Stone, Wired and other publications. A former resident of Brooklyn, she now lives in Los Angeles with her husband Matt Mira, a comedy writer and podcaster, and their dog Beau.
Isaac Fitzgerald has been a firefighter, worked on a boat, and been given a sword by a king, thereby accomplishing three out of five of his childhood goals. He is the editor of BuzzFeed Books and co-author of Pen & Ink: Tattoos and the Stories Behind Them.
RSVP
Bookings are closed for this event.