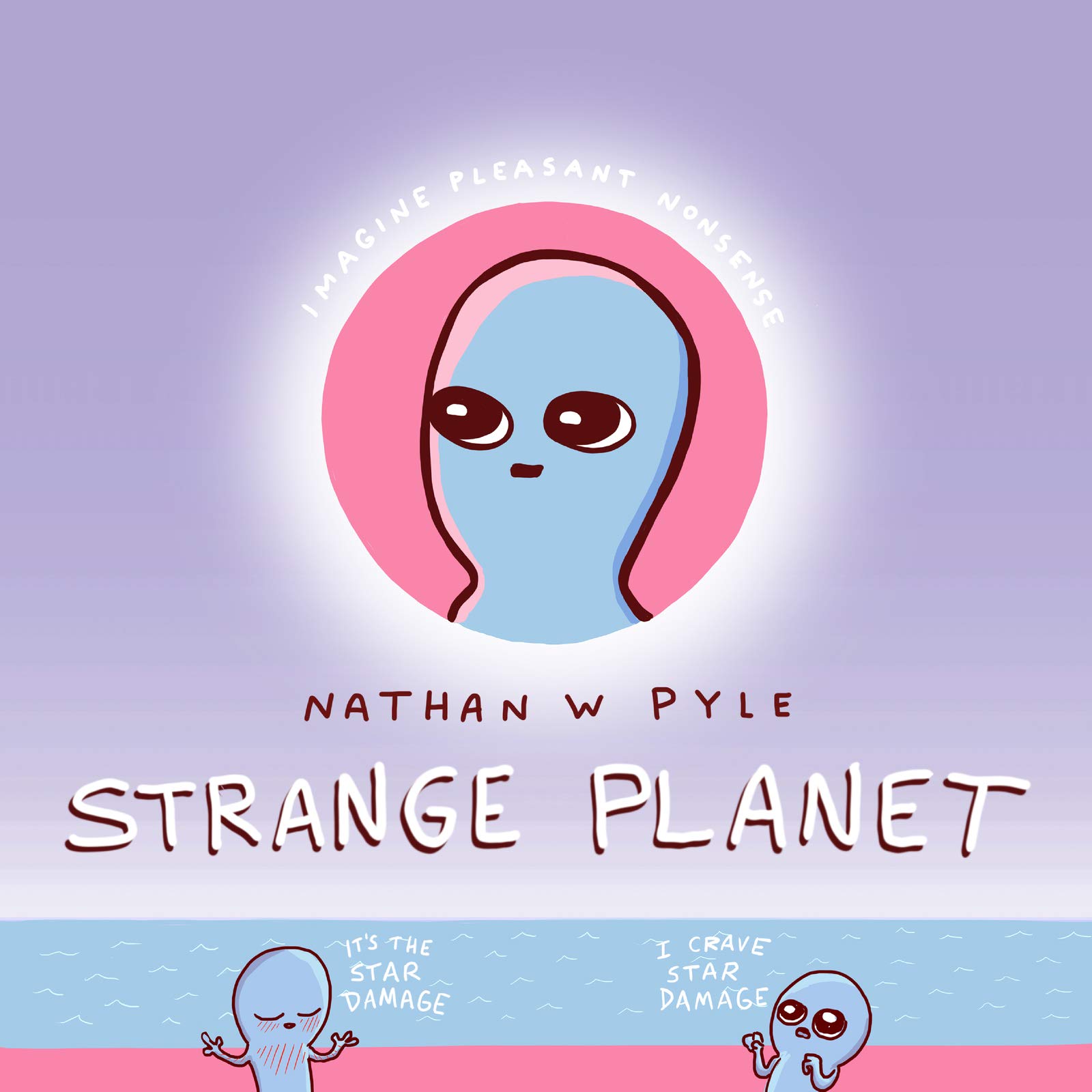 Thursday Nov 21, 2019
7:00 pm - 9:00 pm
POWERHOUSE @ the Archway
28 Adams Street (Corner of Adams & Water Street @ the Archway)
Brooklyn , NY 11201
TICKETS ARE SOLD OUT!
Facebook event found here.
Seating is on a first-come, first-served basis and not guaranteed.
Nathan Pyle will be giving a presentation and signing books.
---
About the Book.
Straight from the mind of New York Times bestselling author Nathan W. Pyle comes an adorable and profound universe in pink, blue, green, and purple. Based on the phenomenally popular Instagram of the same name, Strange Planet covers a full life cycle of the planet's inhabitants, including milestones such as:
The Emergence Day
Being Gains a Sibling
The Being Family Attains a Beast
The Formal Education of a Being
Celebration of Special Days
Being Begins a Vocation
The Beings at Home
Health Status of a Being
The Hobbies of a Being
The Extended Family of the Being
The Being Reflects on Life While Watching the Planet Rotate
With dozens of never-before-seen illustrations in addition to old favorites, this book offers a sweet and hilarious look at a distant world not all that unlike our own.
About the Author.
Nathan Pyle is the New York Times bestselling author of NYC Basic Tips and Etiquette and 99 Stories I Could Tell: A Doodlebook to Help You Create. He is a former staff writer and illustrator for Buzzfeed, and he now travels the country speaking on creativity and storytelling.