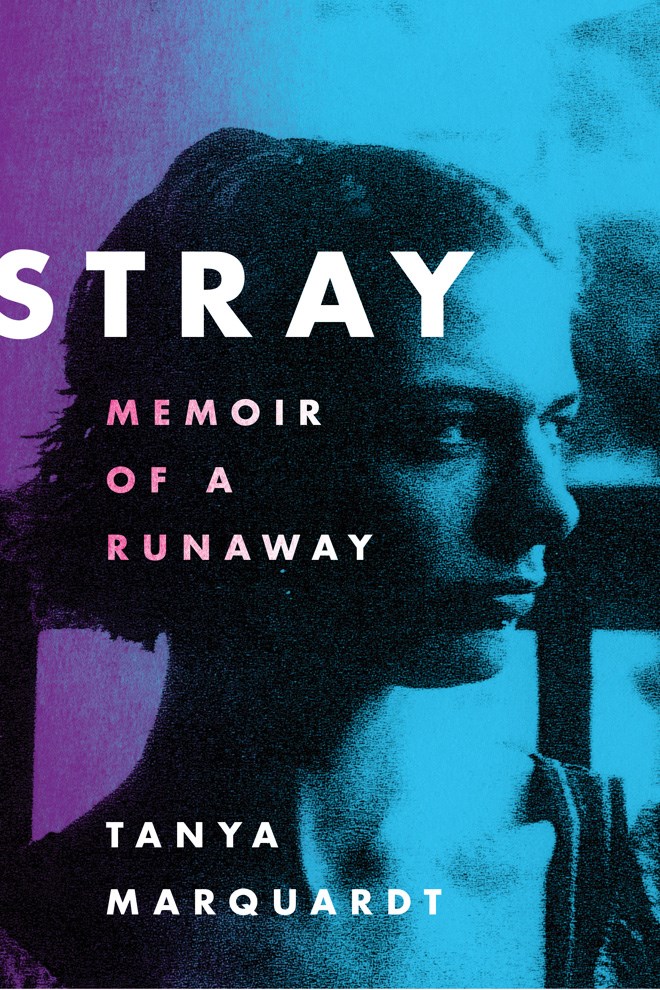 Wednesday Sep 26, 2018
7:00 pm - 9:00 pm
POWERHOUSE @ the Archway
28 Adams Street (Corner of Adams & Water Street @ the Archway)
Brooklyn , NY 11201
RSVP encouraged & appreciated.
Please fill out the form at the bottom of this page if you plan on attending. Facebook event found here.
PLEASE NOTE: Submitting an RSVP for this event DOES NOT guarantee entrance. This is a free-access event — entrance will be on a first-come, first-served basis.
---
"Marquardt's memoir is a brutally honest reflection on her fraught adolescence and journey of self-realization."
—Publishers Weekly
"The highly expressive narrative is often brutal and raw, a combination of truth and penance, and it feels like a confession leading toward sanity and forgiveness."
—KIRKUS
About the Book.
Brutal and beautiful, Stray is the true story of a girl who runs away and finds herself.
After growing up in a dysfunctional and emotionally abusive home, Tanya Marquardt runs away on her sixteenth birthday. Her departure is an act of rebellion and survival—whatever she is heading toward has to be better than what she is leaving behind.
Struggling with her inner demons, Tanya must learn to take care of herself during two chaotic years in the working-class mill town of Port Alberni, followed by the early-nineties underground goth scene in Vancouver, British Columbia. She finds a chosen family in her fellow misfits, and the bond they form is fierce and unflinching.
Told with raw honesty and strength, Stray reveals Tanya's fight to embrace the vulnerable, beguiling parts of herself and heal the wounds of her past as she forges her own path to a new life.

About the Author.
Tanya Marquardt is an award-winning performer and the author of ten plays, which have been produced across Canada and the United States. Transmission was published in the Canadian Theatre Review, and Some Must Watch While Some Must Sleep was the subject of an episode of NPR's Invisibilia. A Hertog Fellow and graduate of the MFA creative writing program at Hunter College, Tanya splits her time between Vancouver, British Columbia, and Brooklyn, New York. Stray is her first book.
About the Moderator.
Wei Tchou is a writer in Brooklyn whose essays about culture, identity, and food have appeared in The New Yorker, The Nation, The Paris Review, and The Outline, among other publications. Previously, she was the Assistant Managing Editor of newyorker.com. She holds an M.F.A. in creative writing from Hunter College and is at work on a memoir about ferns.
RSVP
Bookings are closed for this event.