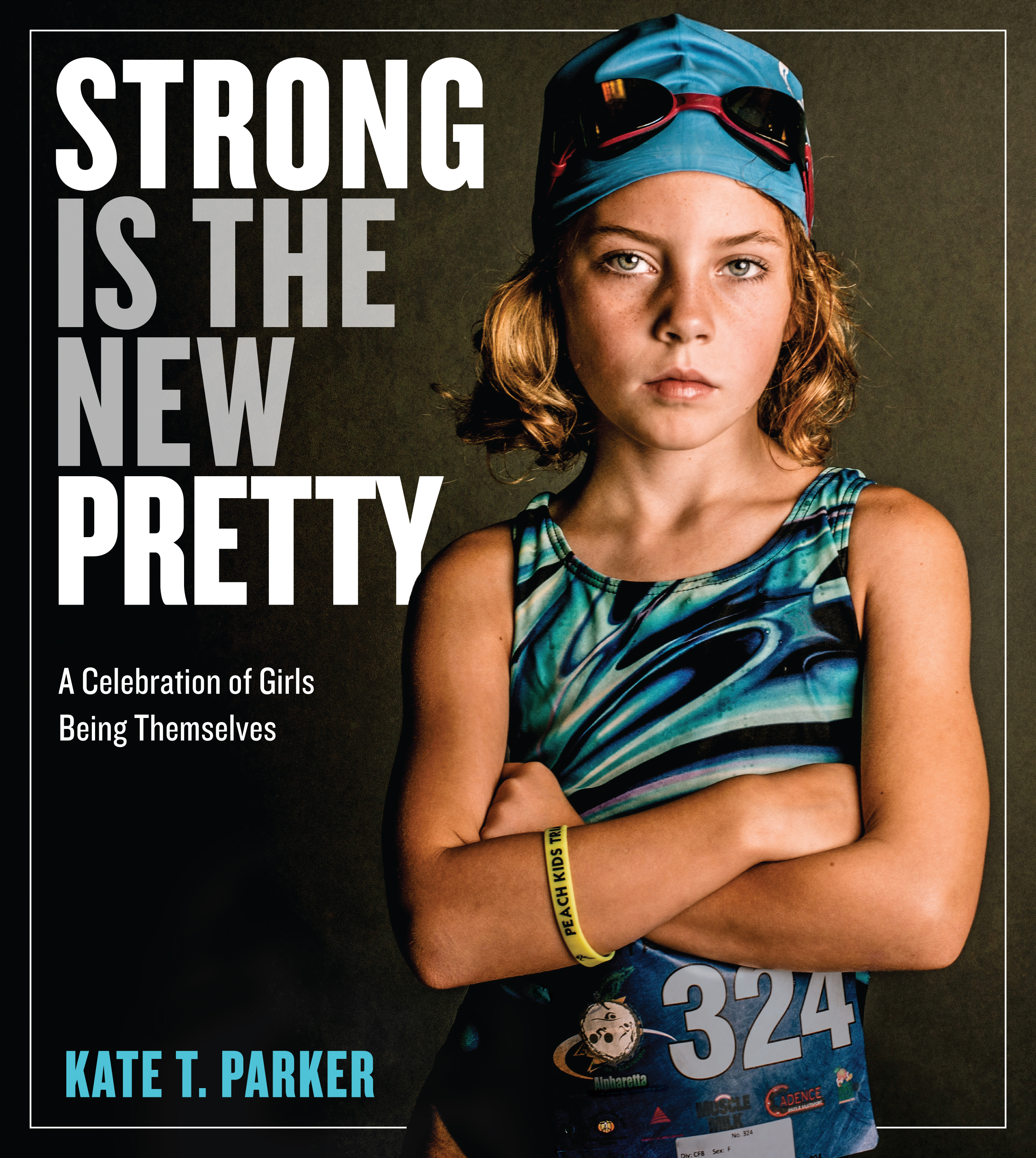 Thursday Mar 09, 2017
7:00 pm - 9:00 pm
POWERHOUSE @ the Archway
28 Adams Street (Corner of Adams & Water Street @ the Archway)
Brooklyn , NY 11201
For more information, please call 718.666.3049
RSVP appreciated: RSVP@powerHouseArena.com
-or-
Please fill out the "Bookings" form at the bottom of this page.
---
Come feel empowered with the launch of Kate T. Parker's book, STRONG IS THE NEW PRETTY, teaching women that "you don't need to be pretty, perfect, or compliant to be loved."
About STRONG IS THE NEW PRETTY
Confident, wild, joyful, fearless, resilient, creative, strong. Girls are all of these things and more. A powerful photographic celebration of the tenacious spirit of girls from across the county, STRONG IS THE NEW PRETTY by professional photographer Kate T. Parker shows us that all girls – not just the athletic ones – are unstoppable.
A mother of two loud, messy, freckled, and amazing daughters, Parker began taking pictures of them in everyday life – biking, playing soccer, discovering tide pools – and quickly came to realize the images that most resonated were ones where they were being their true, authentic selves. This morphed into a photography series "Strong is the New Pretty," which went viral in 2015 and has lead to collaborations with brands such as Kellogg's, Athleta, Oxygen, and Girls on the Run. And now it is being transformed into striking, inspiring book of the same name, that primarily features never-before-seen photos taken around the county.
Filled with more than 150 color and black and white photographs of bookish girls, girls jumping in mud and leaves, girls comforting their best friend, athletic girls, and artistic girls, Strong is the New Pretty reminds us that beauty is not about being a certain size or having your hair done a certain way or wearing a certain dress. It is about being yourself. It is Parker's goal to inspire girls and women to be their best selves – to challenge and test their limits, to nurture their curiosity and intellect, to find strength in being creative and kind, in bold displays of anger and joy, and in quiet determination. Because as Grace, age 13, says: "Being a girl has no limits."
About the Author:
Kate T. Parker is a professional photographer. Her Strong Is the New Pretty photo series has led to collaborations with brands like Athleta, Kellogg's, and Oxygen. The project has also inspired Kate to launch a philanthropic arm of Strong Is the New Pretty, partnering with organizations like Girls on the Run and The Bully Project that invests in girls' health and education. She lives with her family in Atlanta, Georgia.
Moderated by Mary Alice Stephenson, renowned fashion and beauty expert, style commentator, humanitarian and the founder and force behind GLAM4GOOD. Her resume includes the world's most prestigious fashion magazines as well as Hollywood's elite. In addition, she is consultant and spokesperson for a number of pop culture's influential brands.
RSVP
Bookings are closed for this event.