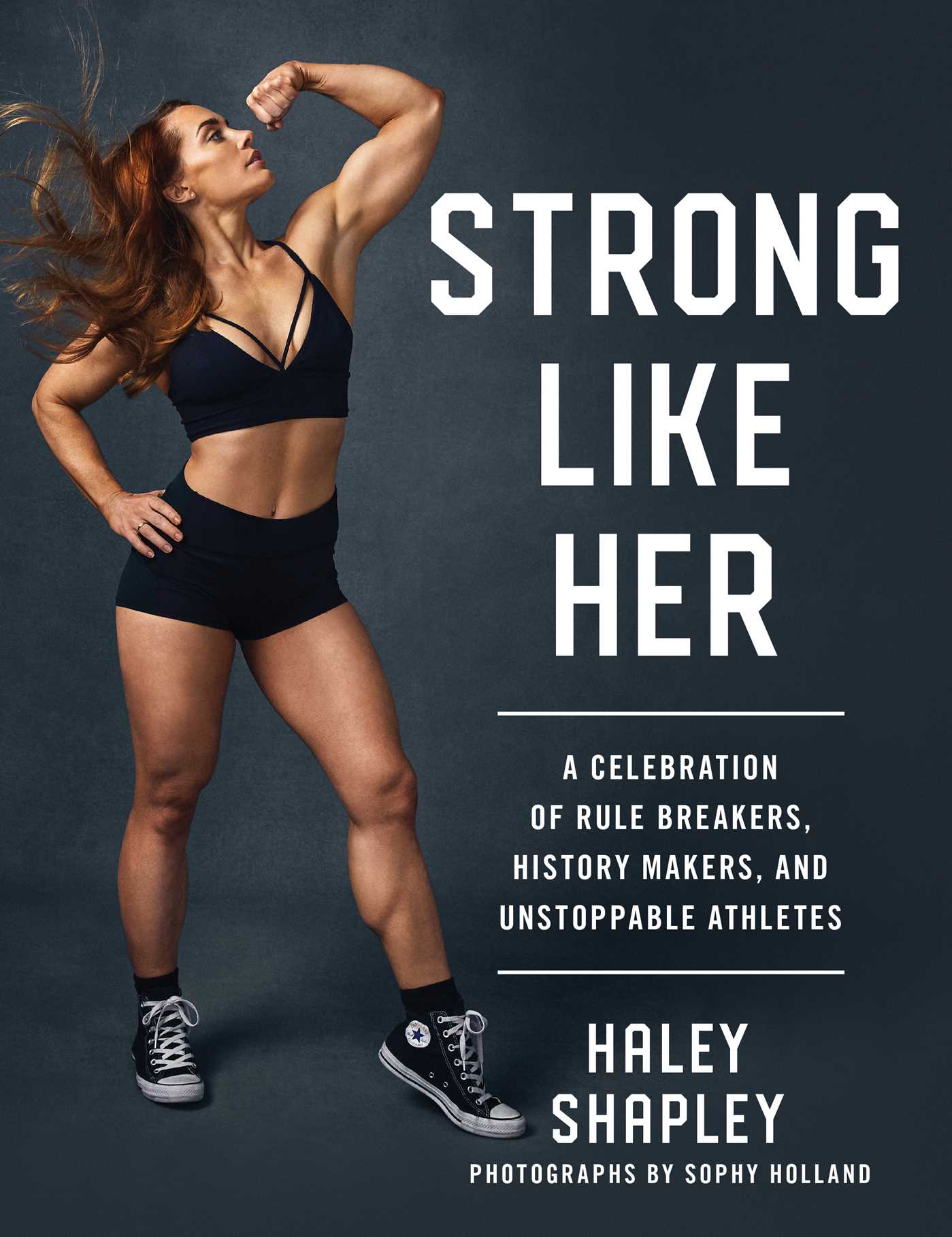 Friday Apr 17, 2020
7:00 pm - 9:00 pm
POWERHOUSE @ the Archway
28 Adams Street (Corner of Adams & Water Street @ the Archway)
Brooklyn , NY 11201
RSVP encouraged & appreciated.
THIS EVENT HAS BEEN CANCELED.  STAY TUNED FOR RESCHEDULING OR VIRTUAL REPLACEMENT.
Please fill out the form at the bottom of this page if you plan on attending. Facebook event found here.
PLEASE NOTE: Submitting an RSVP for this event DOES NOT guarantee entrance. This is a free-access event — entrance will be on a first-come, first-served basis.
---
About the Book.
An invigorating tribute to female ferocity, STRONG LIKE HER: A Celebration of Rule Breakers, History Makers, and Unstoppable Athletes by journalist Haley Shapley pays homage to the formidable athletic women of past and present who have shattered stereotypes and pushed the boundaries of what it means to be strong.
From being barred from the Olympics in ancient Greece to being told in 1928 by a national U.S. newspaper that the 800-meter race was "too great a call on feminine strength," women have long had to fight against the perception that femininity equals frailty. Yet today, the number of female participants in strength sports like powerlifting, CrossFit, and American Ninja Warrior is exploding. With astute commentary, Shapley sheds new light on this timeless and timely topic:
Our inspirational athletic foremothers – Shapley narrates the remarkable life stories of the female Olympian who infiltrated a chariot race; Sandwina, a strongwoman in the 1900s who could lift three men at a time; Babe Didrikson, arguably the greatest all-around athlete of all time; and more.
Connections between sports & women's rights movements – As the anniversary of the 19th amendment approaches, Shapley illustrates how heated debates about women's athletics were interwoven with conversations about suffrage, modesty (e.g. swimming), beauty standards, sexuality, and more.
The tenacity of modern female warriors – Creating an overarching look at the last few decades, Shapley explores ongoing hurdles—from the U.S. women's national soccer team's battle for equal pay to invasive, tasteless criticism of Serena Williams' muscularity and style of play.
Accompanied by striking photographs of twenty-three of today's most exciting athletes, including 2020 Olympic hopeful Nzingha Prescod and Paralympic hopeful Jessica Long, STRONG LIKE HER provides a long overdue cultural herstory, celebrating the beauty of female strength and power.
About The Author.
Haley Shapley is a journalist whose writing has appeared in the Saturday Evening Post, Rachael Ray Every Day, SELF, American Way, Shape.com, and the Telegraph. An Olympics superfan and exercise enthusiast, Shapley has cycled 206 miles from Seattle to Portland, summited the highest glaciated peak in the continental U.S., competed in a bodybuilding show, and run a marathon. She lives in Seattle.
RSVP
Bookings are closed for this event.