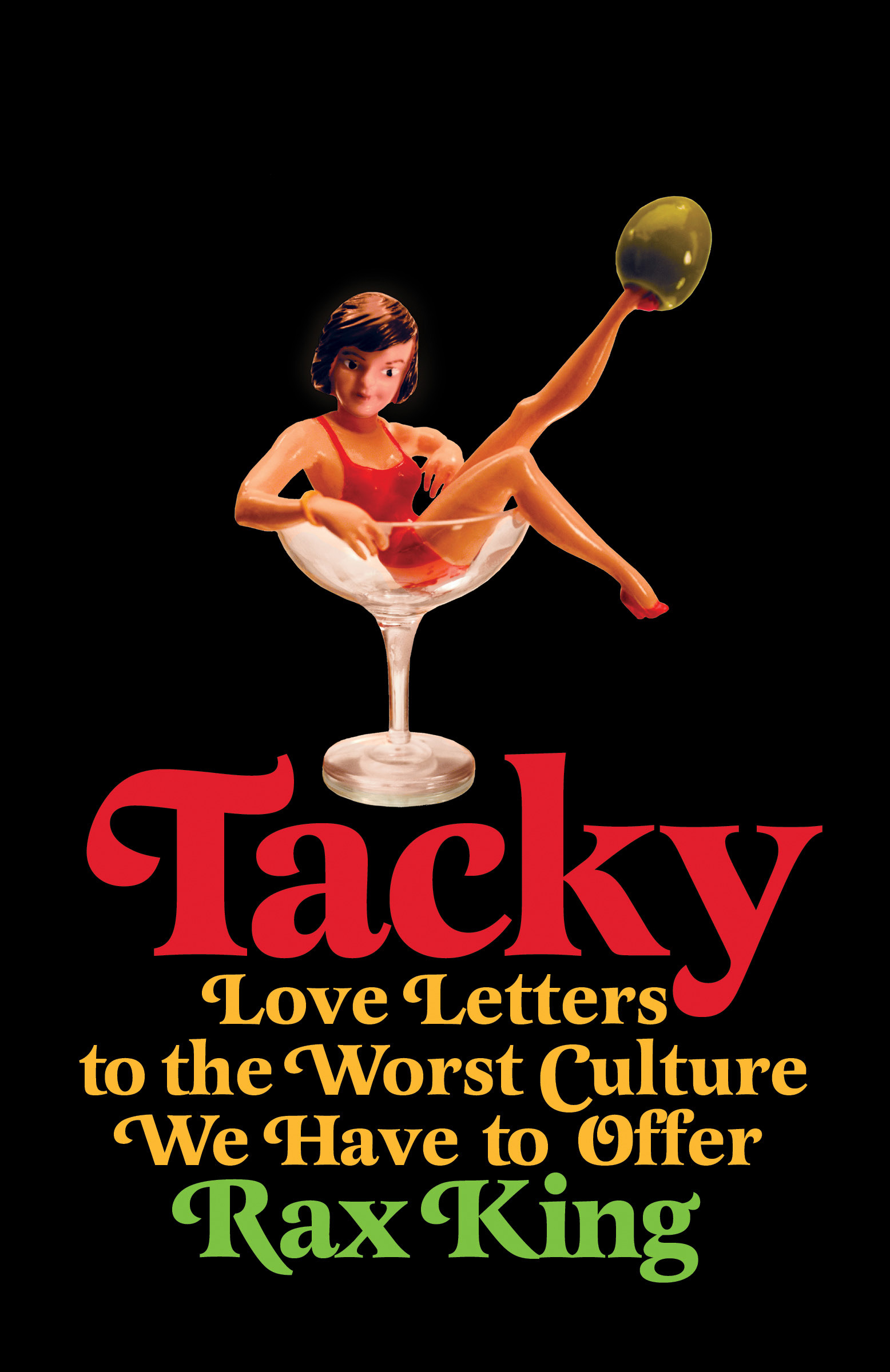 Tuesday Nov 02, 2021
7:00 pm - 9:00 pm
POWERHOUSE @ the Archway
28 Adams Street (Corner of Adams & Water Street @ the Archway)
Brooklyn , NY 11201
This event will be LIVE at POWERHOUSE Arena!  RSVP below!
PLEASE NOTE: Submitting an RSVP for this event DOES NOT guarantee entrance. This is a free-access event — entrance will be on a first-come, first-served basis.  COVID protocol will be observed and seating may be limited.

---
About TACKY.
"I am thankful for Tacky for how it broadens my own considerations of popular culture, of shame, and of celebration. The meditations in the book are equal parts comical, heartbreaking, and revelatory. A monument to uplifting the parts of popular culture that might otherwise be shrugged off and/or dismissed by those who don't have the imagination to celebrate what they might consider mundane. This book made me feel more at home with my obsessions, both small and large."
—Hanif Abdurraqib, author of A Little Devil in America"Goddamn, Rax really tore this shit up. THIS BOOK IS GOOD AS HELL."
—Sam Irby, author of Wow, No Thank You."Tackyis a very funny book. Not just funny, I mean, SERIOUSLY FUNNY. King has the power to trick you into thinking you've got the joke all figured out, then suddenly reveals that you're going to experience a wealth of tender, thought-provoking emotions and guess what? You're gonna like it! On the sentence level, King's a wizard; she's able to wring the last drops of cool and sweet and sexy out of every moment. This isn't a book you read. It wants to be devoured. Rax King is a supremely gifted writer and Tacky is a masterful ode to unfettered, unrestrained, and unrepentant joy."
—Kristen Arnett, author of Mostly Dead Things

"After reading Rax King's boisterous, big-hearted Tacky, I'll never look at Guy Fieri the same way again—but beyond that, King shifted the way I think about so many pop cultural phenomena of the past two decades. Her book is like a delicious funnel cake—dusted with frosty wit, soft and chewy in the middle, and I could not stop devouring it."
—Rachel Syme

About The Author.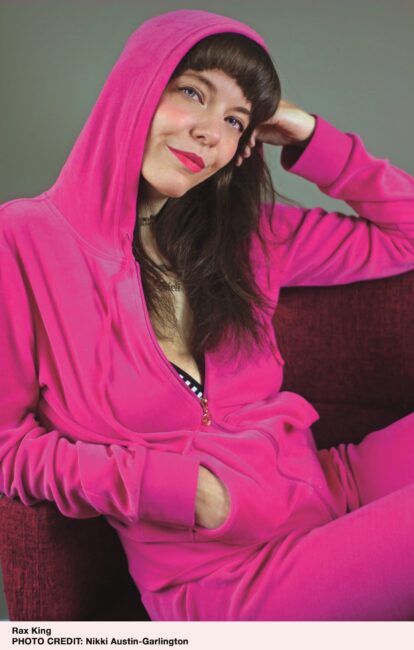 RAX KING is a James Beard award-nominated writer and host of the podcast Low Culture Boil. Her writing can be found in Glamour, MEL Magazine, Catapult, and elsewhere. She lives in Brooklyn, NY with her hedgehog and toothless Pekingese.
About The Moderator.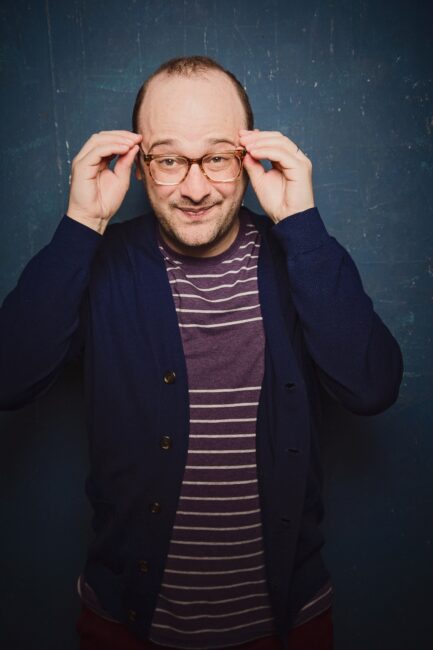 Josh Gondelman is an Emmy-winning writer and comedian based in New York City. He currently writes and produces for Desus & Mero on Showtime, and he previously wrote for Last Week Tonight with John Oliver. Josh also appears regularly on the NPR news quiz show Wait Wait Don't Tell Me and does standup basically wherever. His debut essay collection Nice Try: Stories of Best Intentions and Mixed Results is available now.
RSVP
Bookings are closed for this event.