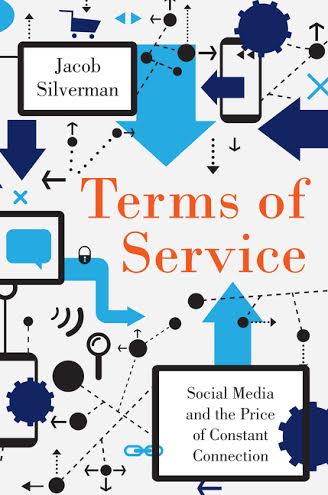 Tuesday Mar 17, 2015
7:00 pm - 9:00 pm
THE POWERHOUSE ARENA [Dumbo]
37 Main Street
Brooklyn, NY 11201
For more information, please call 718.666.3049
RSVP appreciated: RSVP@powerHouseArena.com
-or-
Please fill out the "Bookings" form at the bottom of this page.
---
Freelance journalist and book critic Jacob Silverman explores the surprising conformity at the heart of the digital culture and what it means now that none of us can ever be alone.
About Terms of Service:
In recent years, social media has revolutionized how we relate to one another and even how we view ourselves. We are all public figures now, though few of us reap the benefits. Meanwhile, tech giants wring billions in profits out of mining our daily lives for value; would-be celebrities chase the dubious promise of viral fame; and everyday consumers struggle to keep up in a digital culture that seems locked in a perpetual spin cycle of outrage, PR speak and personal branding. Terms of Service by Jacob Silverman distills the current moment in personal technology and prepares us for what's to come: the identity-validating pleasures and perils of online visibility; our newly adopted view of our daily lives through the lens of what's share-worthy; and the surveillance state operated by social media platforms – Facebook, Google, Twitter, and more –to collect our personal data and sell it to the highest bidder, whether an advertiser or an intelligence agency.
Terms of Service is a call for social media users to take back ownership of their digital lives. Reflecting on the implications of the collapsed barriers between our private and public lives, Terms of Service explains how social media companies engineer their products to encourage shallow engagement and discourage dissent. Illuminating the new era of connectivity as never before, Silverman brings into focus the inner conflict we feel when deciding what to share and what to "like," and explains how we can take the steps we need to free ourselves.
An ambitious, perceptive, and illuminating manifesto on the price of constant connection, Terms of Service is a handbook for those who question if social media has created everything it's promised, if the promised technological utopia has curdled into something ugly. I hope you will consider Terms of Service for the serious review/feature consideration it deserves. I will be in touch shortly to discuss scheduling interviews with Jacob Silverman.
About the Author:
Jacob Silverman's work has been published in The New York Times, The Los Angeles Times, Slate, The Atlantic, The New Republic, and many other publications. In 2008 the Virginia Quarterly Review recognized him as one of the top literary critics under 30, and in 2012 he was a three-time Jeopardy! champion. He lives in Brooklyn, New York.
RSVP
Bookings are closed for this event.