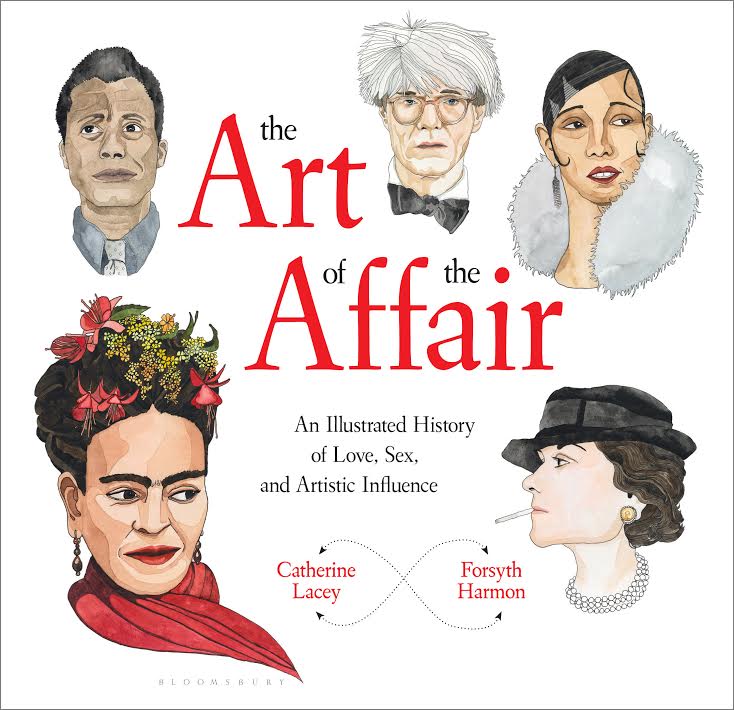 Wednesday Jan 11, 2017
7:00 pm - 9:00 pm
POWERHOUSE @ the Archway
28 Adams Street (Corner of Adams & Water Street @ the Archway)
Brooklyn , NY 11201
For more information, please call 718.666.3049
RSVP appreciated: RSVP@powerHouseArena.com
-or-
Please fill out the "Bookings" form at the bottom of this page.
For more information, please call 718.666.3049
---
A vibrantly illustrated chain of entanglements (romantic and otherwise) between some of our best-loved writers and artists of the 20th century—fascinating, scandalous, and surprising. Catherine Lacey and Forsyth Harmon will be joined by special guests Alexander Chee, Andrew Durbin, Sophia Le Fraga, Amy Rose Spiegel, & Jenny Zhang!
About The Art of the Affair:
Love and friendship are inextricable from creative life. Your favorite songs are probably sung by a scorned or an elated lover. Our favorite novels almost always involve a great romantic story. Walk into any museum, and an artist's muses are painted on nearly every canvas. Sex, love, even platonic friendship—there's an affair behind every great work of art.
This is the premise behind THE ART OF THE AFFAIR: An Illustrated History of Love, Sex, and Artistic Influence by Catherine Lacey and Forsyth Harmon.
Catherine Lacey, an award-winning novelist in her own right, found the inspiration for this book by clicking through Wikipedia pages and noticing how connections between 20th century artists formed a fascinating web of scandal, fraught alliances, and surprising friendships. How many people know that Jean Paul Sartre and Miles Davis shared a muse in Juliette Gréco? Or that Keith Haring brought Andy Warhol as his date to Madonna's wedding to Sean Penn in 1985? Did you know that Salvador Dali is only one degree of separation from Black Sabbath?
Forsyth Harmon, a New York-based artist and writer, added her lush, watercolor portraiture to the mix, and the result is the beautifully illustrated book before you—a book for artists, lovers, and those who love art.
About the Authors:
Catherine Lacey is the author of the novel Nobody Is Ever Missing, a finalist for the NYPL's Young Lions Fiction Award and a winner of a 2016 Whiting Award. Her novel The Answers is forthcoming in April 2017.
Forsyth Harmon is a writer and illustrator based in New York. She earned B.A. and M.F.A. degrees from Columbia University, and is completing her first novel.
RSVP
Bookings are closed for this event.