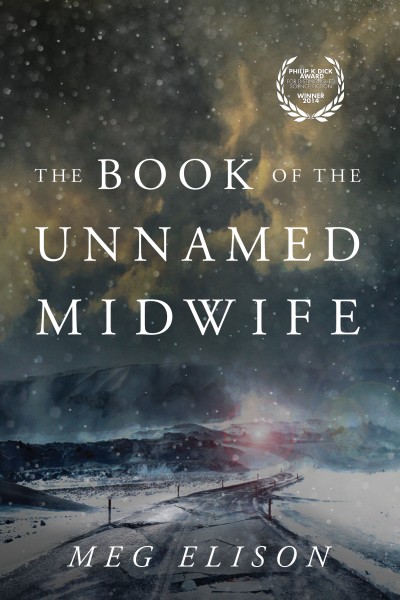 Thursday Oct 27, 2016
7:00 pm - 9:00 pm
POWERHOUSE @ the Archway
28 Adams Street (Corner of Adams & Water Street @ the Archway)
Brooklyn , NY 11201
For more information, please call 718.666.3049
RSVP appreciated: RSVP@powerHouseArena.com
-or-
Please fill out the "Bookings" form at the bottom of this page.
---
Philip K. Dick Award winning author Meg Elison brings readers a revised edition of her dystopian novel The Book of the Unnamed Midwife this fall.
About The Book of the Unnamed Midwife:
After a pandemic nearly annihilates earth's population—killing women and children and making childbirth deadly for the mother and infant— the midwife must pick her way through the bones of the world she once knew to find her place in this dangerous new one.
A few women like her survived, though they are scarce. Even fewer are safe from the clans of men, who, driven by fear, seek to control those remaining. To preserve her freedom, she dons men's clothing, goes by false names, and avoids as many people as possible. But as the world continues to grapple with its terrible circumstances, she'll discover a role greater than chasing a pale imitation of independence—making it her mission to help surviving women avoid death at childbirth, distributing medicine and contraception.
At the heart of Elison's novel is a woman's right to bodily autonomy and reproductive freedom. In the tradition of Margaret Atwood's The Handmaid's Tale, Elison takes a modern-day look at women's equality and access to reproductive health creating a near future where those rights could be easily lost.
About the Author:


Meg Elison is a high school dropout and a graduate of UC Berkeley. Her debut novel, The Book of the Unnamed Midwife, won the 2014 Philip K. Dick Award. She lives in the San Francisco Bay Area and writes like she's running out of time.
RSVP
Bookings are closed for this event.