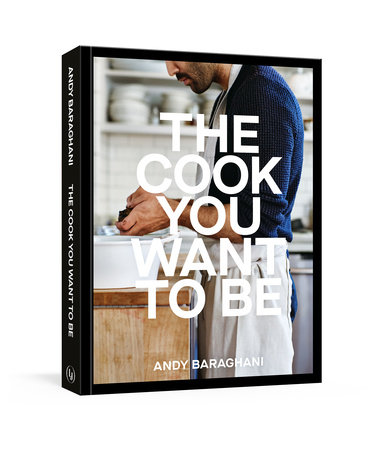 Wednesday May 25, 2022
7:00 pm - 9:00 pm
POWERHOUSE @ the Archway
28 Adams Street (Corner of Adams & Water Street @ the Archway)
Brooklyn , NY 11201
This event will be LIVE at POWERHOUSE Arena! Please note that all attendees must wear a mask. Buy tickets here!
PLEASE NOTE: COVID protocol will be observed and seating may be limited. Proof of vaccination is required to attend.
---
About the Book.
"This book is full of things I want to make and cook."—Yotam Ottolenghi
ONE OF THE MOST ANTICIPATED COOKBOOKS OF 2022—Time, Delish, Food52
Andy Baraghani peeled hundreds of onions at Chez Panisse as a teenage intern, honed his perfectly balanced salad–making skills at Estela in New York, and developed recipes in the test kitchens of Saveur, Tasting Table, and Bon Appétit. It took him all those years to figure out the cook he wanted to be: a cook who is true to his Persian heritage, a fresh-vegetable lover, a citrus superfan, and an always-hungry world traveler. In The Cook You Want to Be, Baraghani shows home cooks on how to hone their own cooking styles by teaching the techniques and unexpected flavor combinations that maximize flavor in minimal time.
At Bon Appétit, Baraghani created a bevy of viral recipes—from Tahini Ranch to Fall-Apart Caramelized Cabbage—that became household staples. Here, he follows up with more umami-rich dishes, beautiful and restaurant-worthy meals (that take half the time), and well-known dishes recast in utterly delicious ways. Among his debut cookbook's 100 recipes, new surefire hits include Caramelized Sweet Potatoes with Browned Butter Harissa; Sticky, Spicy Basil Shrimp; and Tangy Pomegranate-Chicken. Cooks will find inspiration to riff on, quick meals for hurried weeknights, condiments galore, and memorable meals to impress dinner guests. In essays throughout the book, Baraghani shares convictions (why everyone must make his beloved Persian egg dish, kuku sabzi) and lessons to live by (the importance of salting fish before cooking it).
The Cook You Want to Be is a trove of go-to recipes and knowledge, stunning photographs, and delicious, simple home cooking for modern times.
About the Author.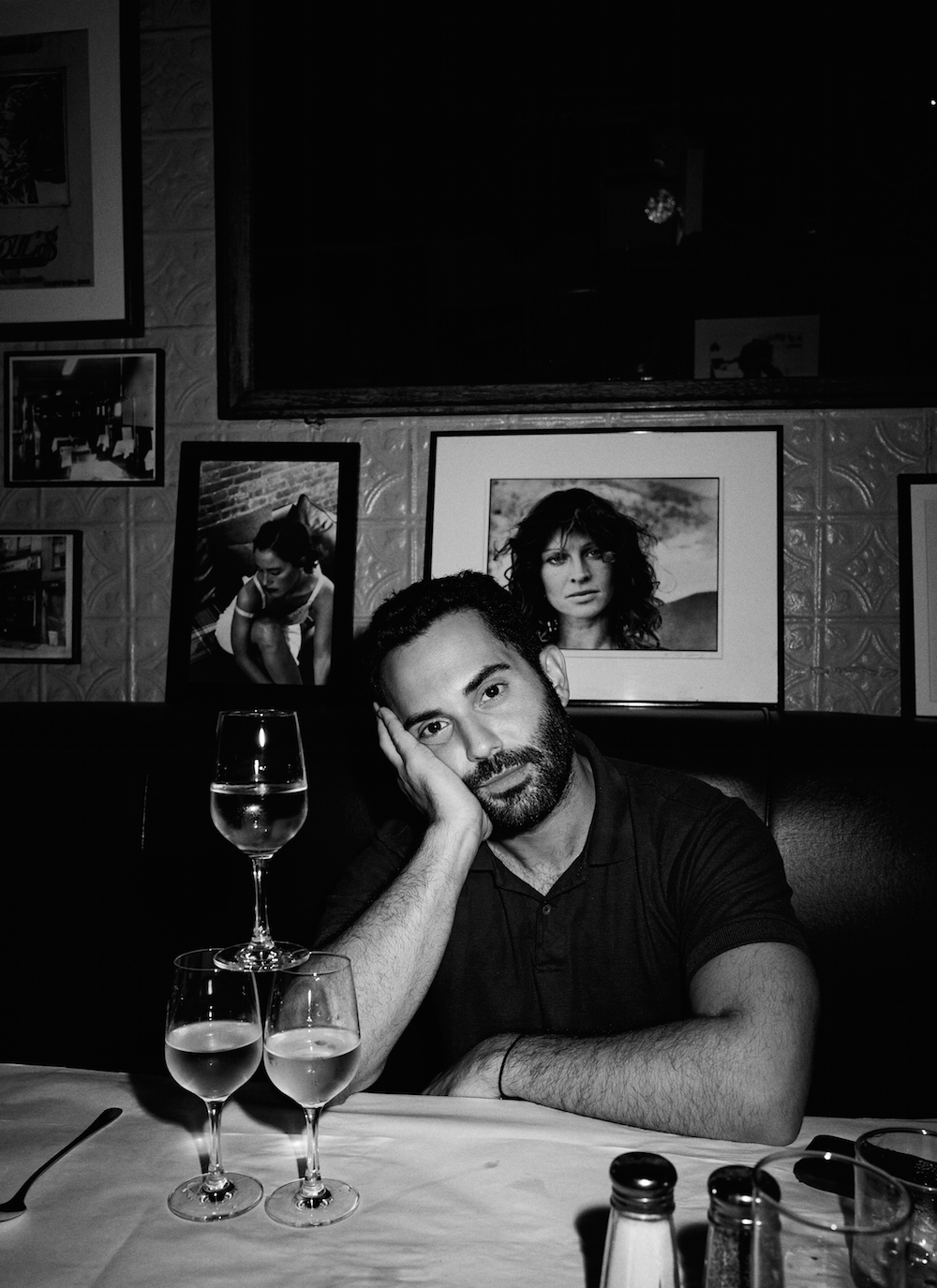 Andy Baraghani is a food writer and recipe developer who grew up watching a lot of cooking shows on PBS while learning to cook at home under the careful supervision of his mother (and with the help of a footstool). His experiences at Chez Panisse and Estela cemented his love for cooking, and his bold, highly achievable flavors became his signature cooking style during his time as a food editor at Bon Appétit. Andy lives in New York City with his partner—and an extensive mortar and pestle collection.
About the Moderator.
Evan Ross Katz is a writer, podcast host, and high-pitched loudmouth whose work has appeared in the pages of GQ, Harper's Bazaar, Interview Magazine, Rolling Stone, Oprah Magazine, Teen Vogue, Town & Country and more. He is a fashion columnist at Paper Magazine, a contributor at The Cut, and host of the podcasts Shut Up Evan and Drop Your Buffs. He is best known as the world's preeminent Sarah Michelle Gellar historian and a "die-hard Buffy aficionado," according to Vogue, and for being blocked on Twitter by Kim Cattrall in 2017 (she has since unblocked). He was selected as one of Fast Company's Most Creative People in Business 2021.