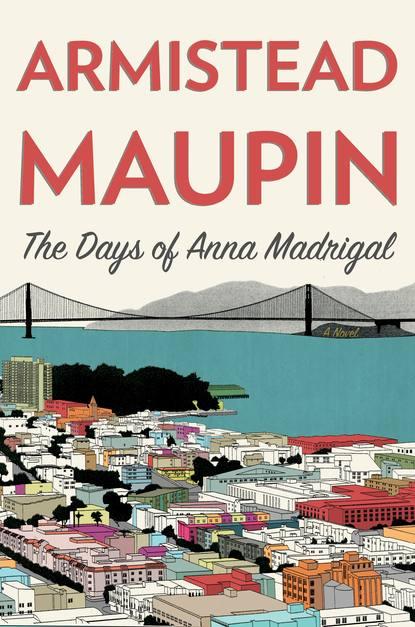 Tuesday Feb 04, 2014
7:00 pm - 9:00 pm
THE POWERHOUSE ARENA [Dumbo]
37 Main Street
Brooklyn, NY 11201
For more information, please call 718.666.3049
RSVP appreciated: RSVP@powerHouseArena.com
-or-
Please fill out the "Bookings" form at the bottom of this page.
---
Armistead Maupin's bestselling "Tales of the City" series, featuring the legendary transgender landlady Anna Madrigal, comes to a close with this ninth installment.
About THE DAYS OF ANNA MADRIGAL:
Now a fragile ninety-two, and committed to the notion of "leaving like a lady," Anna Madrigal has seemingly found peace in the bosom of her "logical family" in San Francisco: her devoted young caretaker Jake Greenleaf; her former tenant Brian Hawkins; Brian's daughter Shawna; as well as Michael Tolliver and Mary Ann Singleton, who have known and loved Anna for nearly four decades.
Some members of Anna's family are bound for the other-worldly landscape of Burning Man, the art community in the Black Rock Desert of Nevada where 60,000 revelers will build a temporary city (Michael calls it "a Fellini carnival on Mars") designed to last only a week. Anna herself has another Nevada destination in mind: a lonely stretch of road outside of Winnemucca where the 16-year-old boy she used to be ran away from the whorehouse he called home. With Brian and his beat-up RV, she journeys into the dusty troubled heart of her Depression childhood, where she will unearth a lifetime of secrets and dreams and attend to unfinished business she has long avoided.
About the Author:
Armistead Maupin is the author of the nine-volume "Tales of the City" series that includes Tales of the City, More Tales of the City, Further Tales of the City, Babycakes, Significant Others, Sure of You, Michael Tolliver Lives, Mary Ann in Autumn, and now The Days of Anna Madrigal. The first three books were made into television miniseries starring Olympia Dukakis and Laura Linney. Maupin's other books include Maybe the Moon and The Night Listener, which was made into a film starring Robin Williams and Toni Collette. A stage musical version of Tales of the City premiered at San Francisco's American Conservatory Theater in May, 2011. Maupin lives in Santa Fe with his husband, photograher Christopher Turner.
---
For more information, please contact
Justin Levine
email: justin@powerhousearena.com
powerHouse Arena, 37 Main Street, Brooklyn, NY 11201
tel: 212-604-9074 x109
RSVP
Bookings are closed for this event.