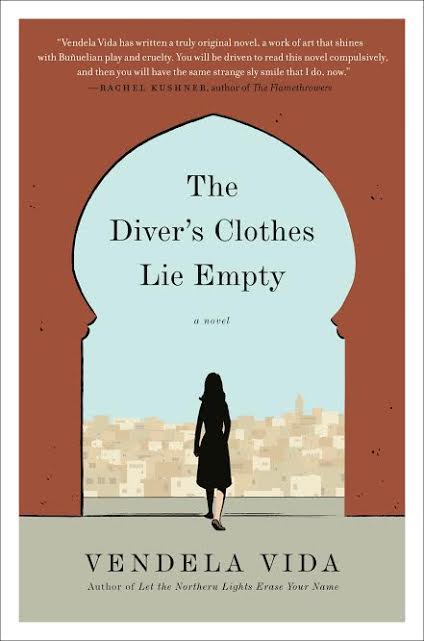 Tuesday Jun 09, 2015
7:00 pm - 9:00 pm
THE POWERHOUSE ARENA [Dumbo]
37 Main Street
Brooklyn, NY 11201
For more information, please call 718.666.3049
RSVP appreciated: RSVP@powerHouseArena.com
-or-
Please fill out the "Bookings" form at the bottom of this page.
---
In The Diver's Clothes Lie Empty, acclaimed author Vendela Vida's wayward protagonist loses herself in foreign place and inside the guise of a famous actress, as she is hired as a stand in, forcing her to negotiate her own identity.
About The Diver's Clothes Lie Empty:
"Part glamorous travelogue, part slow-burn mystery, this full-bodied tale of a runaway is at once formally inventive and heartbreakingly familiar. Through her sumptuous descriptions of Morocco and the painfully real internal monologue of her second person narrator, Vendela Vida proves once and for all that wherever you go there you are — but that travel has the power to awaken new selves and heal primal wounds. (It's also insanely funny.)" —Lena Dunham, author of Not That Kind of Girl
While checking into her hotel in Casablanca, a woman is robbed of her wallet and her passport — all of her money and identification. She feels burdened by the crime yet strangely liberated by her sudden freedom to be anyone she chooses. A chance encounter leads to a job posing as a stand-in for a well-known film star. The star reels her in deeper, though, and soon she's inhabiting the actress's skin off-set as well. And so continues a strange and breathtaking journey full of unexpected turns, an adventure in which the woman finds herself moving irrevocably, thrillingly away from the person she once was.
About the Author:
Vendela Vida is the author of four previous books, including Let the Northern Lights Erase Your Name and The Lovers, and a founding editor of The Believer magazine, Vida is the winner of the Kate Chopin Award, given to a writer whose female protagonist choses an unconventional path, and two of her novels have been New York Times Notable Books of the Year.
RSVP
Bookings are closed for this event.