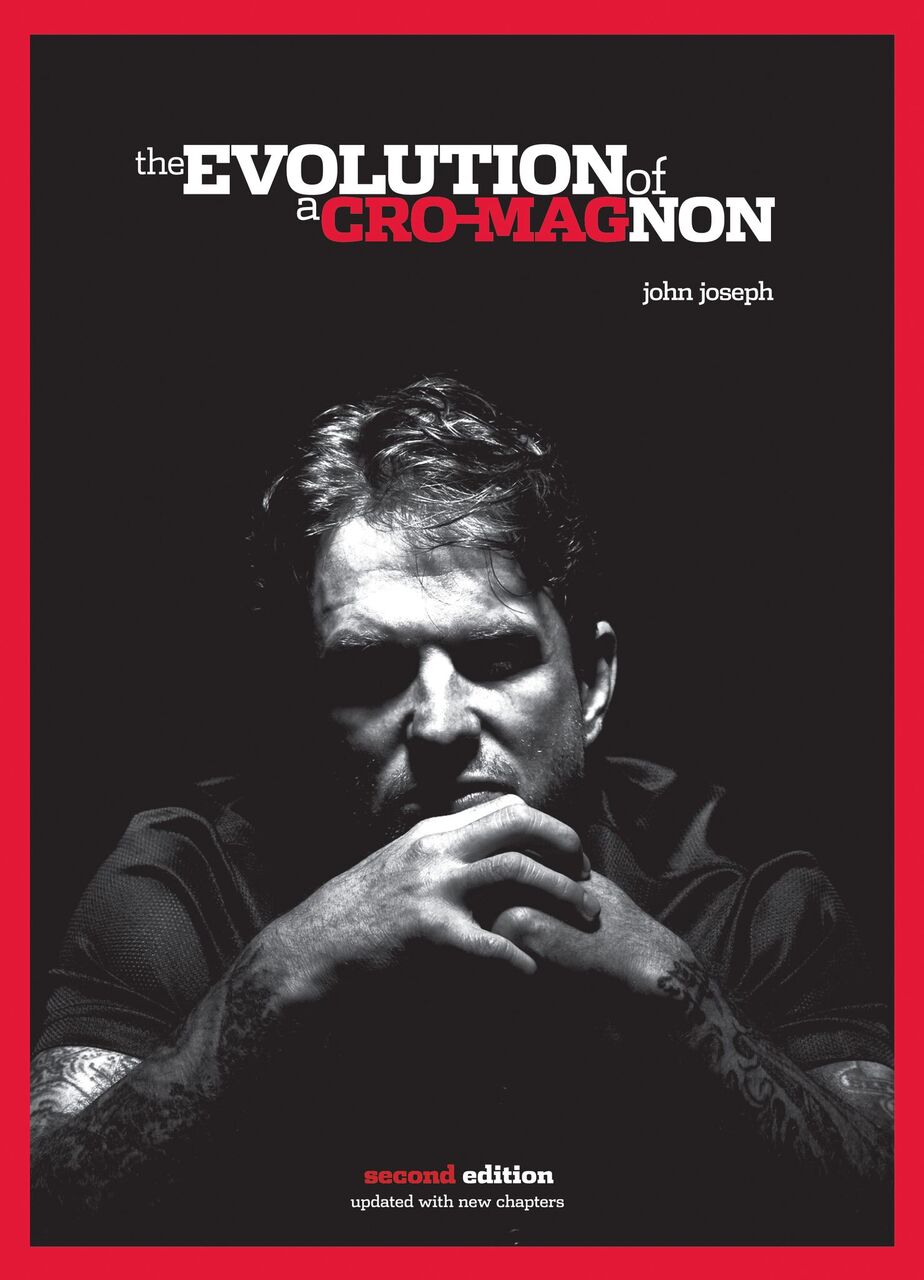 Monday Apr 03, 2017
7:00 pm - 9:00 pm
POWERHOUSE @ the Archway
28 Adams Street (Corner of Adams & Water Street @ the Archway)
Brooklyn , NY 11201
RSVP appreciated:
Please fill out the "Bookings" form at the bottom of this page.
*Disregard the notification that will appear after Booking*
-or-
Send the name of the event and number of attendees to our RSVP email.
---
Acclaimed lead singer of CRO-MAGS John Joseph launches his autobiography, The Evolution of a Cro-Magnon, in which he unmasks his life of overcoming adversity through fitness, eating right and hardcore punk.
About the Book:
In his autobiography, John recounts his hard times and spiritual redemption. A traumatic childhood in foster homes was just the beginning of John's evolution. Before fronting one of the most important bands in the underground punk scene, the Cro-Mags, as well as Bloodclot, John faced homelessness, addiction, betrayal and insanity. Still, even his success couldn't save him from a relapse that set him back to square one – rock bottom. The book is a raw and unapologetic autobiography about his life. Consider yourself warned. The events mentioned out here may or may not coincide with your life but the symptoms and remedies would surely do. The placid demonstration of truth presents an unmasked picture of his life.
On the announcement of the re-release of his book, John shared "A lot of stuff has happened since we released the book in 2007. I've updated information, added a couple of chapters and photos, but the message stays the same. I want to show others that no matter what they are going through in life, they have to never quit and never surrender. If you are willing to fight through it, you can get through anything."
A portion of book sales will go to the Children's Tumor Foundation to help end neurofibromatosis.
About the Author:
John spends time mentoring at-risk and incarcerated youths & adults, feeding the homeless and participating in charitable organizations that impact the streets he grew up on in New York City. He also has many other projects in the works including books, films and TV projects. Additionally, he is a competitive Ironman triathlete, having participated in 8 events including last year's KONA World Championship. He's replaced the Iron Bars of the prison system with the Ironman Triathlon as a way to constantly challenge himself physically, mentally and spiritually. John has also written another book, "Meat is For Pussies," which is an in-your-face look at guys' health which has become an underground success and has helped thousands of men change their bad eating habits and lifestyles.
RSVP
Bookings are closed for this event.