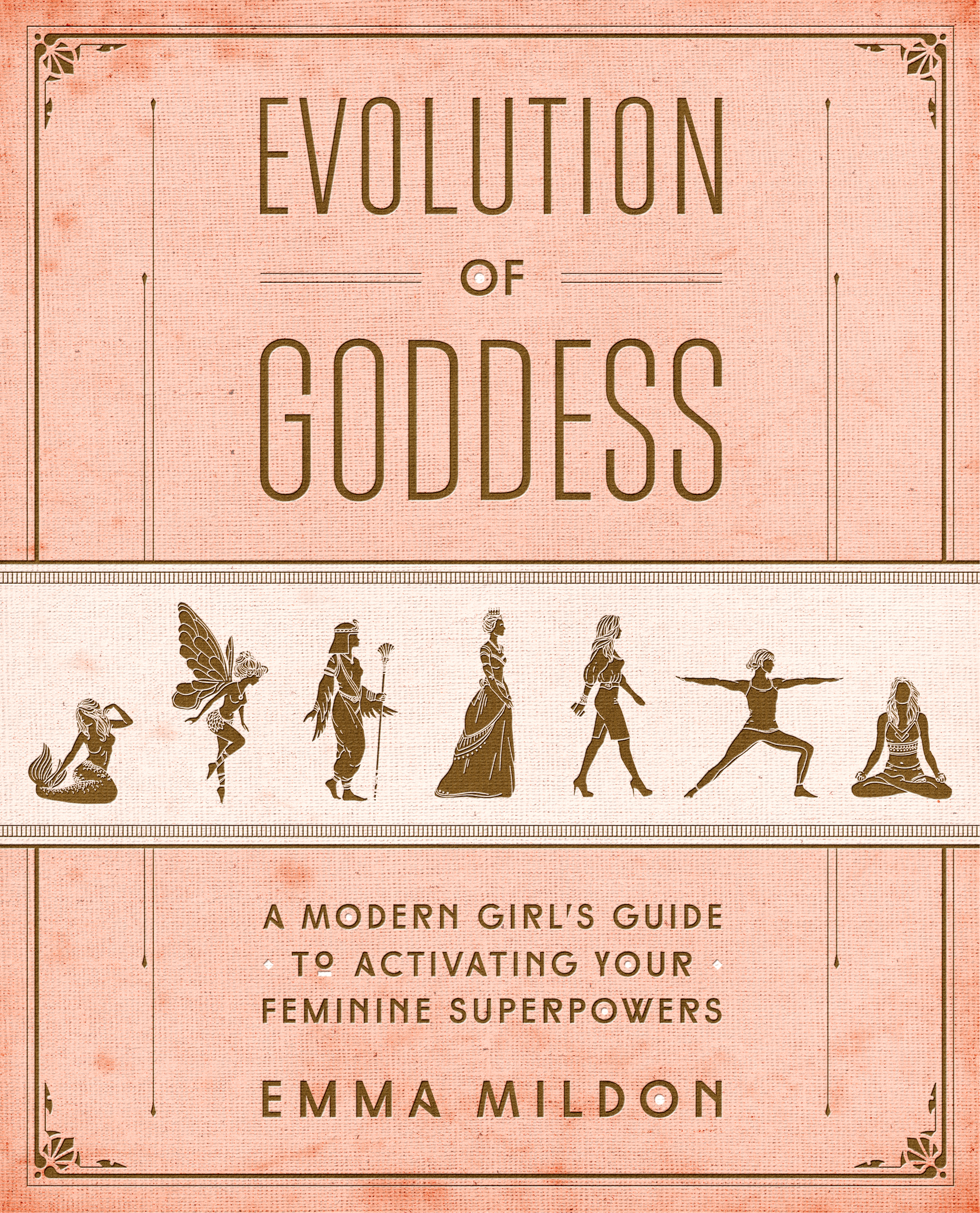 Thursday Jul 19, 2018
7:00 pm - 9:00 pm
POWERHOUSE @ the Archway
28 Adams Street (Corner of Adams & Water Street @ the Archway)
Brooklyn , NY 11201
RSVP encouraged & appreciated.
Please fill out the form at the bottom of this page if you plan on attending. Facebook event found here.
PLEASE NOTE: Submitting an RSVP for this event DOES NOT guarantee entrance. This is a free-access event — entrance will be on a first-come, first-served basis.
---
Awakening the Author.
In celebration of Emma Mildon's latest book, Evolution of Goddess, this event is about creative community, creativity, and birthing a book. A panel event discussing awakening your inner author, creativity, the power of writing, healing through writing, the challenges in publishing, and dishing all our secrets and processes in channeling creativity. A how-to in awakening and creating your works.
Panel Includes.
Emma Mildon, Author of Evolution of Goddess and Influencer. Instagram
Emma Loewe, Author and Editor of mindbodygreen. Instagram
Deganit Nuur, GOOP Columnist and Intuitive. Instagram
Ruby Warrington, Author and Founder of The Numinous. Instagram
Amy Leigh, Author of 10 books including Apple Cider Vinegar Handbook. Instagram
MC: Angela Leigh, Coach aka the ultimate teacher's teacher and leader's leader. Instagram
About the Book.
Bestselling spiritual author of The Soul Searcher's Handbook, Emma Mildon—the "goddess-messenger-girlfriend who may just lead you to your inner guru" (Katie Silcox, New York Times bestselling author)—provides a fascinating, fun, and inspiring exploration of female divinity throughout history, myth, and religion to help women understand, embody, and celebrate their inner goddess.
Evolution of Goddess: A Modern Girl's Guide to Activing Your Feminine Superpowers is a practical introduction to the goddess realm, digging up the histories of long-forgotten myths of goddesses of love, war, death, the sun, the moon, and more. With this clear- eyed and spirited book, you can finally become familiarized with goddesses from a wide range of cultures throughout history, including the mermaids of the Atlantic, the empresses of ancient Egypt, the wise women of the Middle Ages, right up to the modern- day goddesses who walk amongst us today as humble light workers, educating and inspiring. In Evolution of Goddess, you will learn:
GODDESS MANIFESTO: There are four key pillars holding you up that you can use to re-ground yourself: your responsibility, your compassion, your sense of unity, and your power. This is your foundation.
EVOLUTION OF THE STORY OF GODDESS: Each Goddess story tells a very real lesson – that women are magic. That women have the power to remove the illusion that we are all separate from each other.
MOON, WATER, EARTH, AIR, SUN: Learn to harness Mother Nature's elements to help steer your mood, feelings, desires and wishes through a goddess assessment. You'll uncover your own goddess archetype and be given rituals, meditations, and exercises to tap and embolden your own feminine superpowers.
With Evolution of Goddess, Imbue your life with healing, invigorating goddess energy, and discover ways to harness your new empowerment to improve the world. Now is the time to reconnect with the strength and holistic spirituality of our ancestors—to trace the evolution of the Goddess.
About the Author.
Emma Mildon is the girl-next-door millennial mystic charged with creating a movement of conscious action in the world. Hailed by the Huffington Post as "a true millennial mystic leader", Mildon is a spiritual activist and the international bestselling author of The Soul Searcher's Handbook, now available in six languages. Mildon's passion and enthusiasm is infectious. Through her work as a philanthropist, columnist, speaker and the hostess of powerful new moon gatherings each month, Mildon educates, inspires and holds space for people who are committed to taking balanced, conscious action toward global healing.
RSVP
Bookings are closed for this event.