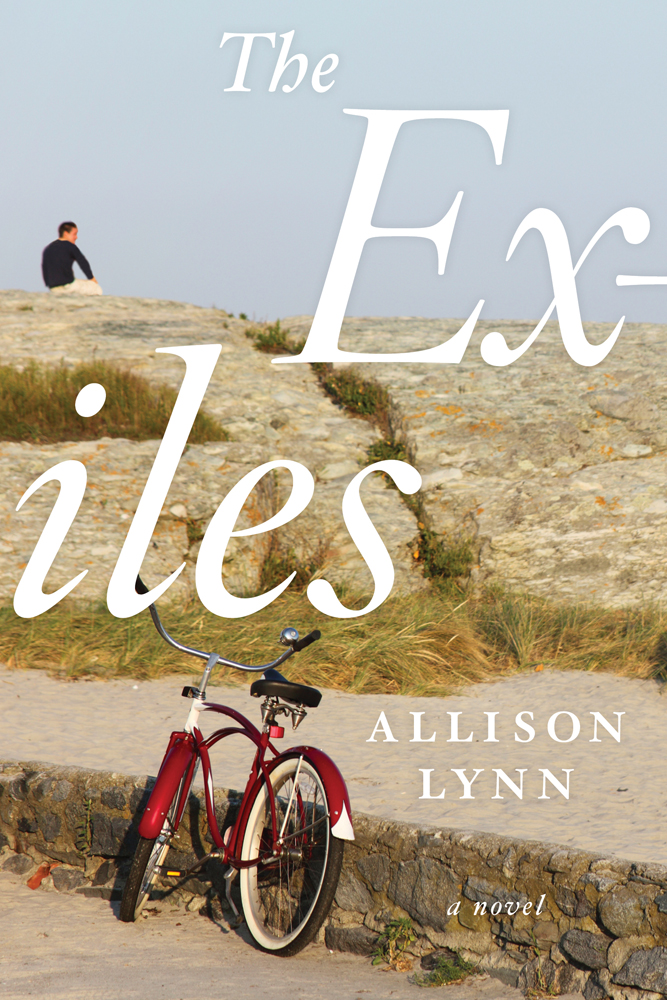 Wednesday Jul 24, 2013
7:00 pm - 9:00 pm
THE POWERHOUSE ARENA [Dumbo]
37 Main Street
Brooklyn, NY 11201
For more information, please call 718.666.3049
RSVP appreciated: RSVP@powerHouseArena.com
-or-
Please fill out the "Bookings" form at the bottom of this page.
Drinks will be served.

---
A young couple leaves New York City for a bucolic life in Newport, Rhode Island, only to come up against the trappings of the city they left behind. She will be in conversation with novelist Michael Dahlie.
About The Exiles:
Nate, a mid-level investment banker on Wall Street, and his longtime girlfriend Emily can no longer afford their cramped apartment on Manhattan's Upper East Side. Tired of trying to keep up with their jet-set friends, they jump at a job offer for Nate in Newport, Rhode Island – complete with a bucolic, small, and comparatively affordable new house. They pack their belongings tightly in their Jeep Cherokee and head north to start a new life. Yet less than an hour after arriving in Newport, the car is stolen and they're left with nothing but the keys to their empty house and their bawling ten-month-old son.
THE EXILES by Allison Lynn chronicles the next three days in Newport when Nate and Emily are confronted by the trappings of the life they tried to leave behind. As they watch their cash dwindle and tension increase, the secrets they kept from each other in the city emerge and threaten to destroy their relationship. Nate, the son of a famous architect, is forced to confront his family's past while Emily finds herself reckoning with a future that may not live up to her conception of it.
THE EXILES bravely explores how well we know those we love and whether or not a fresh start is possible. It's an enthralling story about losing it all, the complexities of family histories, tainted gene pools, art theft, architecture, and the mad grab for the American Dream.
About the Author:
Allison Lynn is the author of the novels Now You See It, published by Touchstone/Simon and Schuster in 2004, and The Exiles, which is forthcoming from New Harvest/Little A in July 2013. Her essays and book reviews have appeared in The New York Times Book Review, People Magazine, In Style, Post Road, and elsewhere. She has an MFA from N.Y.U. and currently teaches in the Creative Writing program at Butler University. She lives in Indianapolis with her husband, the writer Michael Dahlie, and their son, Evan.
Michael Dahlie's first novel, A Gentleman's Guide to Graceful Living, won the PEN/Hemingway award in 2009, and he received a Whiting Award in 2010.  His short fiction has appeared in journals and magazines including Harper's, Ploughshares, and Tin House. His most recent novel is The Best of Youth, which came out in January.
---
For more information, please contact
Justin Levine
email: justin@powerhousearena.com
powerHouse Arena, 37 Main Street, Brooklyn, NY 11201
tel: 212-604-9074 x109
RSVP
Bookings are closed for this event.