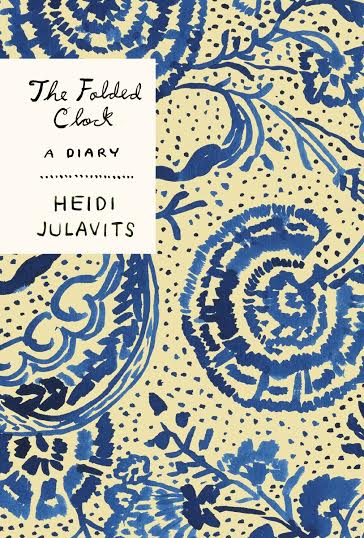 Tuesday Apr 14, 2015
7:00 pm - 9:00 pm
THE POWERHOUSE ARENA [Dumbo]
37 Main Street
Brooklyn, NY 11201
For more information, please call 718.666.3049
RSVP appreciated: RSVP@powerHouseArena.com
-or-
Please fill out the "Bookings" form at the bottom of this page.
---
Critically acclaimed novelist Heidi Julavits makes her non-fiction debut as she delves into philosophical quandary and exposes her own quirks in a confessional and reflective diary.
About The Folded Clock:
"Today I wondered what is the worth of a day?" and so begins the raucous, stunningly candid, diary of two years in the life of writer Heidi Julavits. Like many young women, Heidi kept a diary as a young girl. Decades later, she found those old diaries in a storage bin and, after having glorified those entries as the first evidence of her writerly instincts, she was shocked and disappointed to find they were…utterly dull. And so was born a desire to try again.
The Folded Clock is what resulted, an attempt by Heidi to return to the form, only this time chronicling her daily life as a forty-something woman, wife, mother and writer. The book is a brilliant meditation on time and self, youth and aging, betrayal and loyalty, friendship, romance and marriage, faith and desire, art and ambition, and the list goes on. In keeping with the spirit of a diary, the tone is confessional, sometimes shockingly so, as her focus shifts from the woman she wants to be to the woman she has become. And concealed beneath the minute obsession with "dailiness" are sharply observed moments of cultural criticism and emotionally driven philosophical queries.
Masterful, playful, and exploding with intelligence, curiosity and a spirited sense of humor about her own foibles and misadventures, The Folded Clock is an utterly original piece of non-fiction by one of our most talented prose stylists.
About the Author:
Heidi Julavits is the author of four critically acclaimed novels and a co-editor, with Sheila Heti and Leanne Shapton, of the New York Times bestseller Woman in Clothes. She's a founding editor of The Believer Magazine and the recipient of a Guggenheim Fellowship. She lives in New York, where she teaches at Columbia University.
Ben Marcus is the author of several books, including The Age of Wire and String and The Flame Alphabet. His stories have appeared in Harper's, Conjunctions, The New Yorker, Granta, and The Paris Review.
RSVP
Bookings are closed for this event.