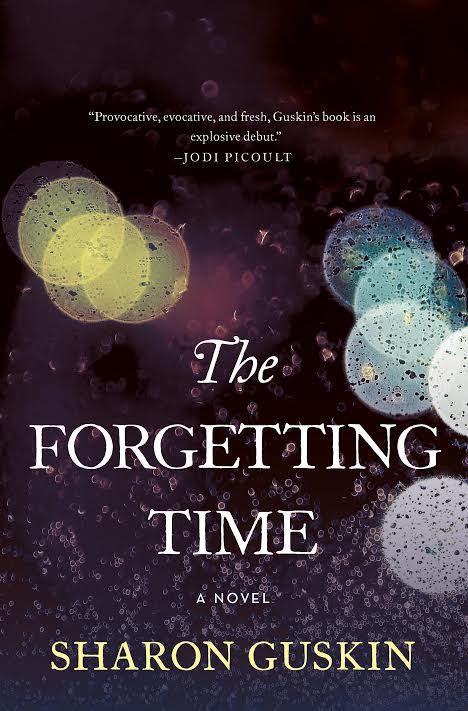 Wednesday Feb 03, 2016
7:00 pm - 9:00 pm
THE POWERHOUSE ARENA [Dumbo]
37 Main Street
Brooklyn, NY 11201
For more information, please call 718.666.3049
RSVP appreciated: RSVP@powerHouseArena.com
-or-
Please fill out the "Bookings" form at the bottom of this page.
---
Guskin's thrilling debut novel is in equal parts a mystery and a testament to the profound connection between a child and parent.
About The Forgetting Time:
"When I wasn't reading The Forgetting Time, I was itching to return to it. And when I was reading it, my mind was exploding with questions about what's possible, what's probable, and how our lives are caught between the two. Provocative, evocative, and fresh, Guskin's book is an explosive debut." —Jodi Picoult, #1 New York Times bestselling author of Leaving Time
"What if what you did mattered more because life happened again and again, consequences unfolding across decades and continents? This question is at the heart of Sharon Guskin's luminous novel.  The Forgetting Time is about memory and forgetting, grieving and letting go, and the lengths a mother will go to for her child. It is both a relentlessly paced page-turner and a profound meditation on the meaning of life."  —Christina Baker Kline, #1 New York Times bestselling author of The Orphan Train
"The Forgetting Time is a magical, wise, page-turner of a novel that brings to mind the early work of Alice Hoffman. I absolutely loved it. A very moving, soulful, and beautifully-made debut." —Dani Shapiro, bestselling author of Devotion
A mother gets a call from school that she needs to come in to discuss her young son's behavior—he is saying inappropriate things, dark things that concern his teacher.  A professor of psychology gets a diagnosis of aphasia and, before his body fully betrays him, sets his sights on a case-study that will repair his reputation in his field.  A mother's young son has been missing for eight years when three strangers show up on her doorstop and change everything.  
The Forgetting Time is a captivating, thought-provoking novel that explores what we regret in the end of our lives, hope for in the beginning, and everything in between.   In equal parts a mystery and a testament to the profound connection between a child and parent, The Forgetting Time marks the debut of a major new talent.
About the Author and Moderator:

Sharon Guskin lives in Brooklyn with her husband and two sons.  The Forgetting Time is her first novel.
Liesl Schillinger is a New York–based journalist, literary critic and translator. Like Sharon, she  grew up in Midwestern college towns, studied literature at Yale, then moved to New York City, where she has lived ever since. She worked at The New Yorker for more than a decade and has been a regular reviewer for The New York Times Book Review since 2004. Her writing has appeared in The New Yorker, The New York Times, The Wall Street Journal, Vogue, Foreign Policy and many other publications; and she is the author of Wordbirds, an illustrated lexicon of 21st century neologisms; and the translator of two novels,The Lady of the Camellias, and Every Day, Every Hour. 
RSVP
Bookings are closed for this event.