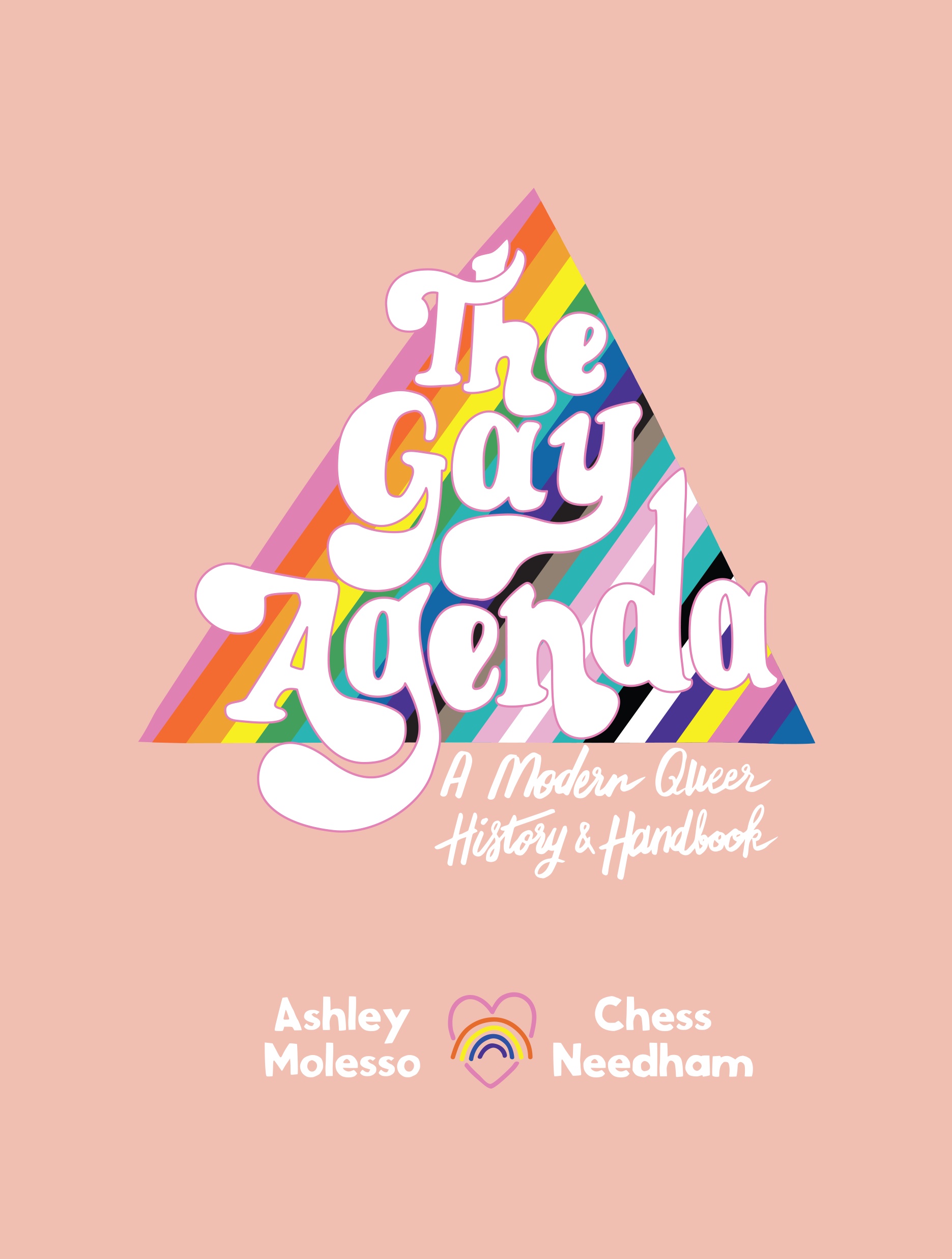 Thursday Apr 30, 2020
7:00 pm - 9:00 pm
POWERHOUSE @ the Archway
28 Adams Street (Corner of Adams & Water Street @ the Archway)
Brooklyn , NY 11201
THIS IS A TICKETED EVENT
TICKETS: $25, includes a copy of the book. 
THIS EVENT HAS BEEN POSTPONED!  STAY TUNED FOR A RESCHEDULE.
About The Book.
Filled with engaging descriptions, interesting facts, helpful features—such as historical queer icons and events, and LGBTQ+ acronym definitions—this fabulous compendium illuminates the transformation of the community, highlighting its struggles, achievements, landmarks, and contributions. It also salutes iconic members of the LGBTQ+ community—the celebrities, politicians, entrepreneurs and ordinary citizens who have made a notable impact on gay life and society itself.
THE GAY AGENDA is both a nostalgic look back for older generations, an archive for younger people, and a helpful introduction for those interested in learning more about the community and its contributions. From James Baldwin and Emma Goldman to Marsha P. Johnson and Jodie Foster; the Pink Triangle and the Rainbow Flag to Stonewall and the AIDS crisis; drag and transitioning to The L Word and the Kinsey Scale, Freddie Mercury and Ellen DeGeneres to Laverne Cox and David Bowie; Matthew Shepard and Pulse Nightclub to sodomy laws and the groundbreaking Obergefell case of 2015; this magnificent digest is a keepsake honoring all LGBTQ+ individuals, and the ongoing fight to gain—and maintain—equality for all.
About The Authors.
Ash + Chess is a cute stationery company run by partners Ashley Molesso and Chess Needham, previously based out of Brooklyn, and now in Richmond, Virginia. They create greeting cards and art prints that are sarcastic, edgy, and fun. They're known for using bold, retro color palettes, and they often use their artwork to make a political statement. Their company made its debut at the National Stationery Show in May 2017, and their products and art are not sold in hundreds of retailers throughout the United States, Canada, Europe, and Asia. In the short time they have been in business, Ash + Chess have worked on many collaborations including artwork for Belletrist, a book club run by actress Emma Roberts and Karah Preiss; book illustrations for HarperCollins and Workman Publishing; t-shirt designs for The Style Club x Forever 21; and exclusive designs and patterns for Plaza Style, a Japanese retail brand, and Brooklyn Roasting Company. They are available for interviews. They are available for interviews.