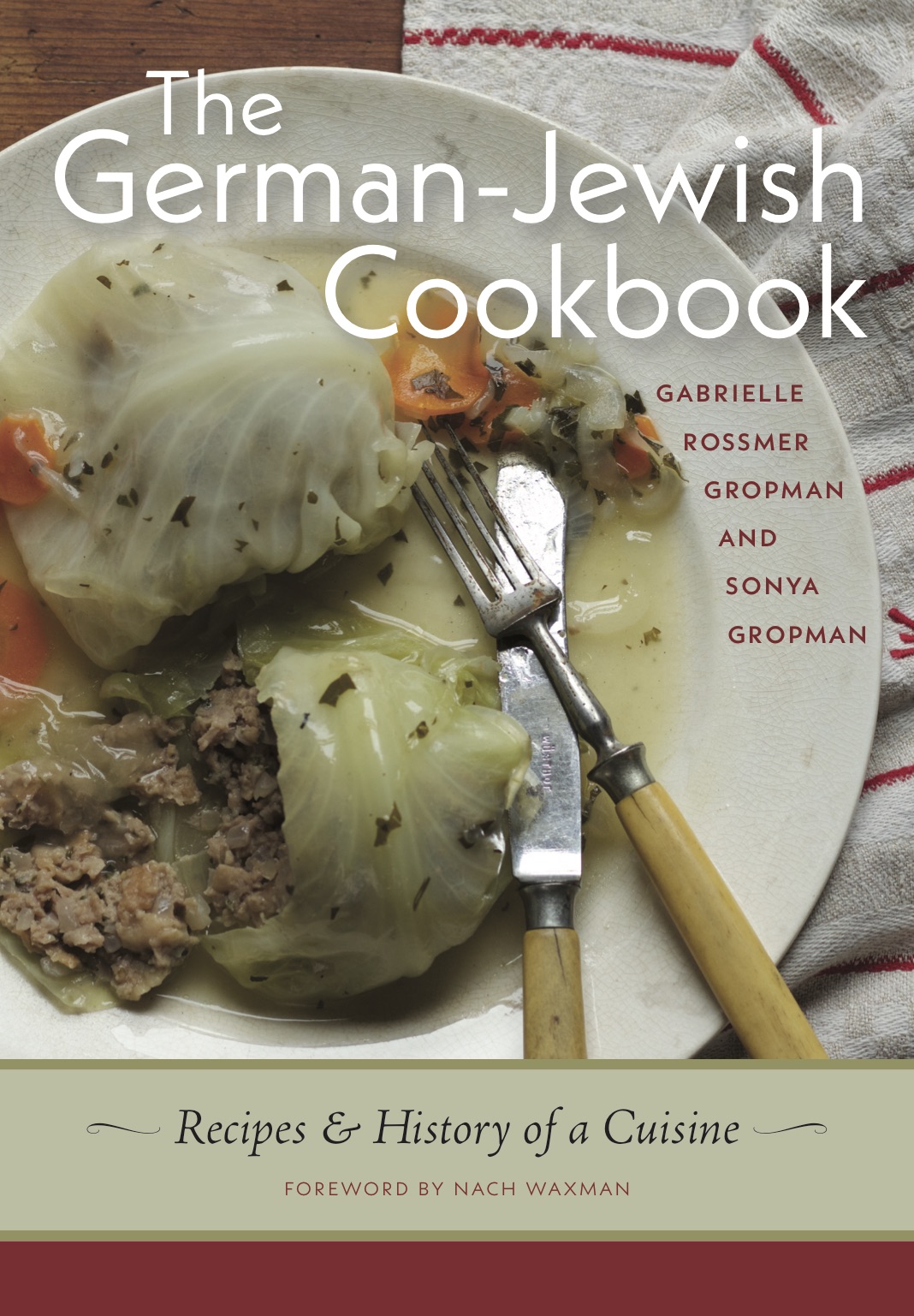 Thursday Sep 07, 2017
7:00 pm - 9:00 pm
POWERHOUSE @ the Archway
28 Adams Street (Corner of Adams & Water Street @ the Archway)
Brooklyn , NY 11201
RSVP appreciated:
Please fill out the "Bookings" form at the bottom of this page.
-or-
Send the name of the event and number of attendees to our RSVP email.
*Disregard the notification that will appear after Booking.*
---
The first German-Jewish cookbook in a century, a history and memoir with over 100 recipes.
About the Book:
This cookbook features recipes for German-Jewish cuisine as it existed in Germany prior to World War II, and as refugees later adapted it in the United States and elsewhere. Because these dishes differ from more familiar Jewish food, they will be a discovery for many people. With a focus on fresh, seasonal ingredients, this indispensable collection of recipes includes numerous soups, both chilled and hot; vegetable dishes; meats, poultry, and fish; fruit desserts; cakes; and the German version of challah, Berches. These elegant and mostly easy-to-make recipes range from light summery fare to hearty winter foods. The Gropmans—a mother-daughter author pair—have honored the original recipes Gabrielle learned after arriving as a baby in Washington Heights from Germany in 1939, while updating their format to reflect contemporary standards of recipe writing.
Six recipe chapters offer easy-to-follow instructions for weekday meals, Shabbos and holiday meals, sausage and cold cuts, vegetables, coffee and cake, and core recipes basic to the preparation of German-Jewish cuisine.
Some of these recipes come from friends and family of the authors; others have been culled from interviews conducted by the authors, prewar German-Jewish cookbooks, nineteenth-century American cookbooks, community cookbooks, memoirs, or historical and archival material. The introduction explains the basics of Jewish diet (kosher law). The historical chapter that follows sets the stage by describing Jewish social customs in Germany and then offering a look at life in the vibrant émigré community of Washington Heights in New York City in the 1940s and 1950s.
Vividly illustrated with more than fifty drawings by Megan Piontkowski and photographs by Sonya Gropman that show the cooking process as well as the delicious finished dishes, this cookbook will appeal to readers curious about ethnic cooking and how it has evolved, and to anyone interested in exploring delicious new recipes.
About the Authors:
GABRIELLE ROSSMER GROPMAN is a visual artist and mediation professional, who was born in Germany in 1938 and emigrated to the United States in 1939. Her art has been exhibited throughout the United States as well as in Germany. A multimedia art installation about the history of her German-Jewish family was exhibited at the Villa Dessauer Municipal Museum in the town of her birth, Bamberg, Germany, in 1991 and again in 2013–14.
SONYA GROPMAN, her daughter, is a painter, photographer, and writer whose work has been exhibited and published in the United States. She is involved in local sustainable agriculture in New York City. She and Gabrielle coauthor the website germanjewishcuisine.com, where they post original material about German-Jewish food and culture. Their Twitter handle is @Ger_Jew_Cuisine; their Facebook page is facebook.com/GermanJewishCuisine.
About the Moderator:
Jane Ziegelman is the author of 97 Orchard: An Edible History of Five Immigrant Families in One New York Tenement. Together with her husband Andrew Coe she is the co-author of the James Beard Award winning A Square Meal: A Culinary History of the Great Depression.
RSVP
Bookings are closed for this event.