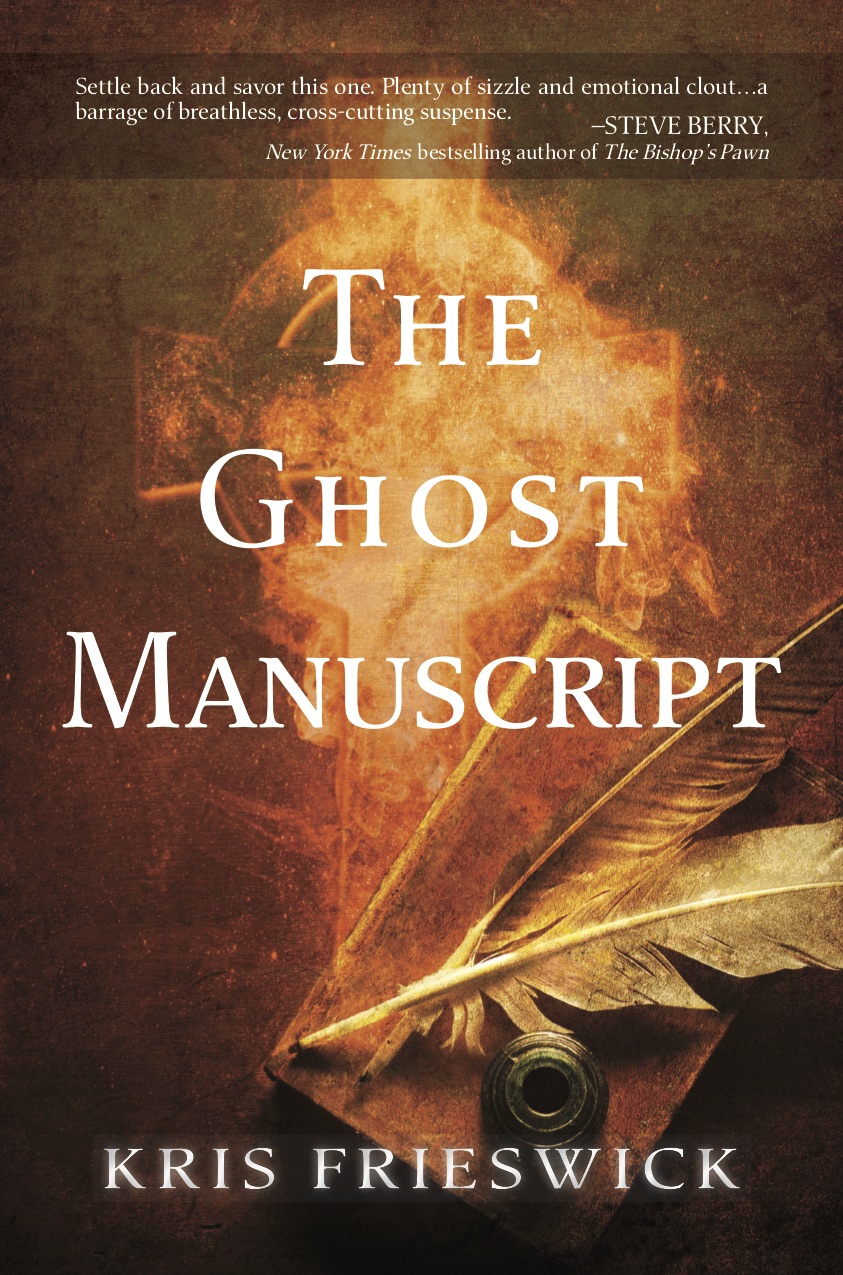 Thursday Apr 04, 2019
7:00 pm - 9:00 pm
POWERHOUSE @ the Archway
28 Adams Street (Corner of Adams & Water Street @ the Archway)
Brooklyn , NY 11201
RSVP encouraged & appreciated.
Please fill out the form at the bottom of this page if you plan on attending. Facebook event found here.
PLEASE NOTE: Submitting an RSVP for this event DOES NOT guarantee entrance. This is a free-access event — entrance will be on a first-come, first-served basis.
---
About the Book.
A page-turning, edge-of-your-seat thriller, THE GHOST MANUSCRIPT combines electrifying suspense, perilous adventure and ideal romance as rare-book authenticator Carys Jones sets out to find a mysterious tomb that could drastically change the history of Western civilization.
It starts when her biggest client, committed to an asylum, makes Carys an offer that eventually turns her world around and destroys her reclusive existence. In exchange for the client's entire library of priceless Dark Age manuscripts, Carys must track clues hidden in a previously unknown journal written by a long-dead monk.
Her journey leads her to some enchanting and dangerous places – physically and emotionally – that she never thought she'd go; to her estranged father's beautiful homeland of Wales, into bed with a charming and mysterious Welsh diver, deep inside her own psyche when the monk who wrote the journal 1,500 years ago appears and assists her in the search, and finally to a remote stretch of beach on Cape Cod, controlled by a Native American tribe, where something strange and wonderful is hidden.
In the spirit of great thrillers with fascinating female protagonists, the story follows the evolution of Carys Jones, who wants nothing more than to be left alone to pursue her obsession with and lonely study of ancient manuscripts. Harmed at a young age by people she trusts, she refuses to rely on anyone. Yet through the search, she learned to forgive others, accept help, feel love and find strength within herself.
As she races to find the clues that lead to the location of the tomb, Carys faces opponents who will do anything to stop her—for noble and evil reasons. Will she turn tail and run back to her sedate life or pursue the greatest discovery of all?
About The Author.
KRIS FRIESWICK is a journalist, editor, humorist, teacher and author whose work has appeared in national magazines, newspapers and books for more than 20 years. She is an avid cyclist, cook and traveler who divides her time between Cape Cod, Massachusetts and St. Croix, USVI.
RSVP
Bookings are closed for this event.