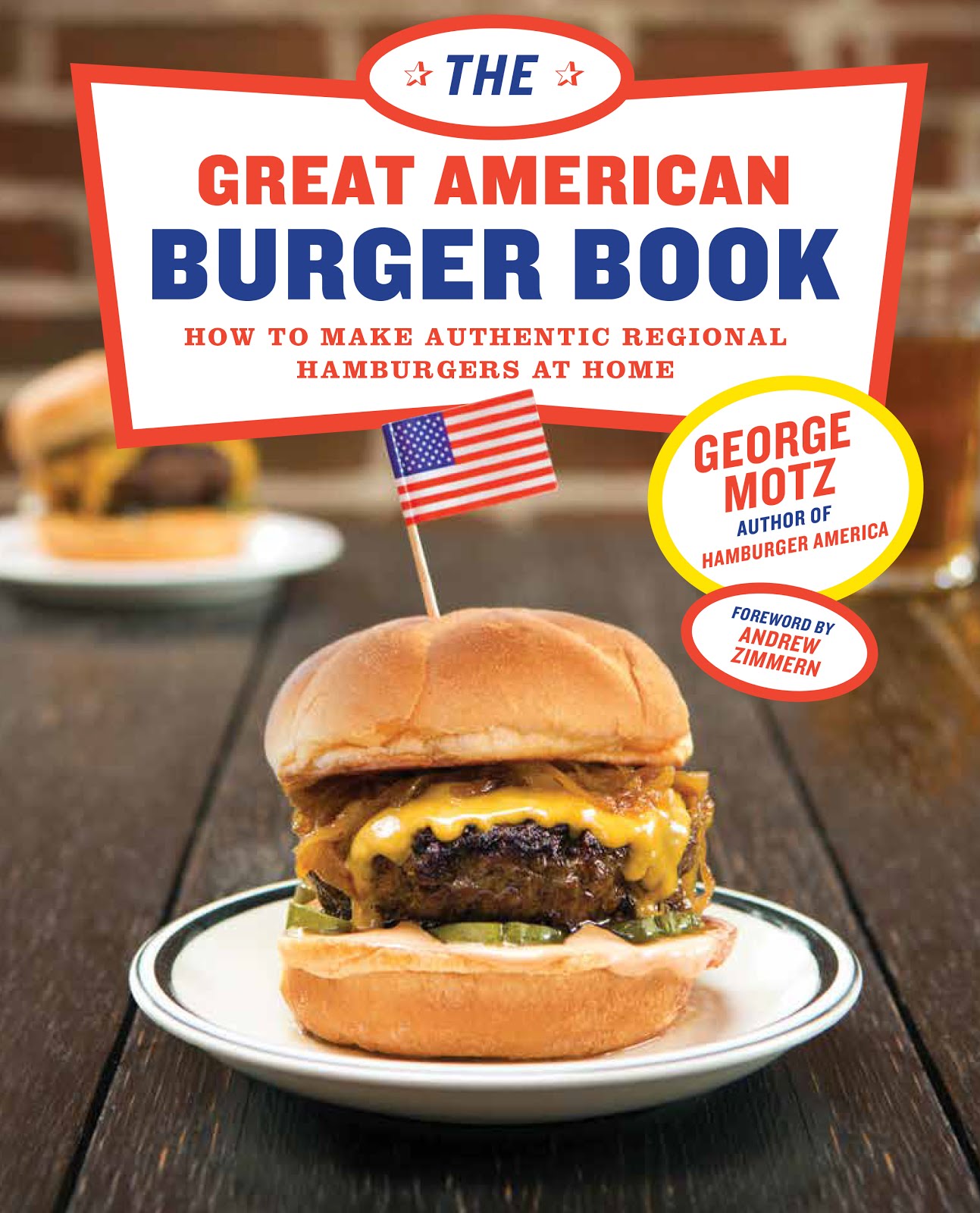 Tuesday Apr 12, 2016
7:00 pm - 9:00 pm
THE POWERHOUSE ARENA [Dumbo]
37 Main Street
Brooklyn, NY 11201
For more information, please call 718.666.3049
RSVP appreciated: RSVP@powerHouseArena.com
-or-
Please fill out the "Bookings" form at the bottom of this page.
---
Motz discusses regional burgers from around the US with Eater Senior Editor Nick Solares.  A one-night-only burger truck will be parked outside the store and will serve tastings after the program.
About The Great American Burger Book:
"What a way to travel through America! George Motz takes us one burger at a time. I'll be locked on the Green Chile Cheeseburger page for my lesson from New Mexico."—Bobby Flay
The Great American Burger Book is the first book to showcase a wide range of regional hamburger styles and cooking methods by the preeminent hamburger expert George Motz. With his documentary Hamburger America, Motz garnered numerous awards and nominations, leading to the Travel Channel series Burger Land. Now, Motz explores regional burgers that use smoking, flame-grilling, steaming, griddle-smashing, poaching, and deep-frying techniques in The Great American Burger Book.
Each chapter of The Great American Burger Book is dedicated to a specific regional burger, from the tortilla burger of New Mexico to the classic New York–style pub burger, and from the fried-onion burger of Oklahoma to Hawaii's Loco Moco. With 25 states represented, Motz provides expert instruction throughout—with tantalizing recipes and vibrant color photography that will inspire not only a road trip, but also a run to the market to create a new spin on a classic dish that can be prepared in your own home.
About the Author and Moderator:

George Motz is an Emmy Award–winning filmmaker, founder of the Food Film Festival, and the author of Hamburger America. He has been hailed by the New York Times as a leading authority on hamburgers. His media credits include hosting Burger Land and Made in America (Travel Channel), and he has been a guest on Inside Edition, CBS, CNN, Fox News, and PBS, among others. He lives in Brooklyn.
RSVP
Bookings are closed for this event.