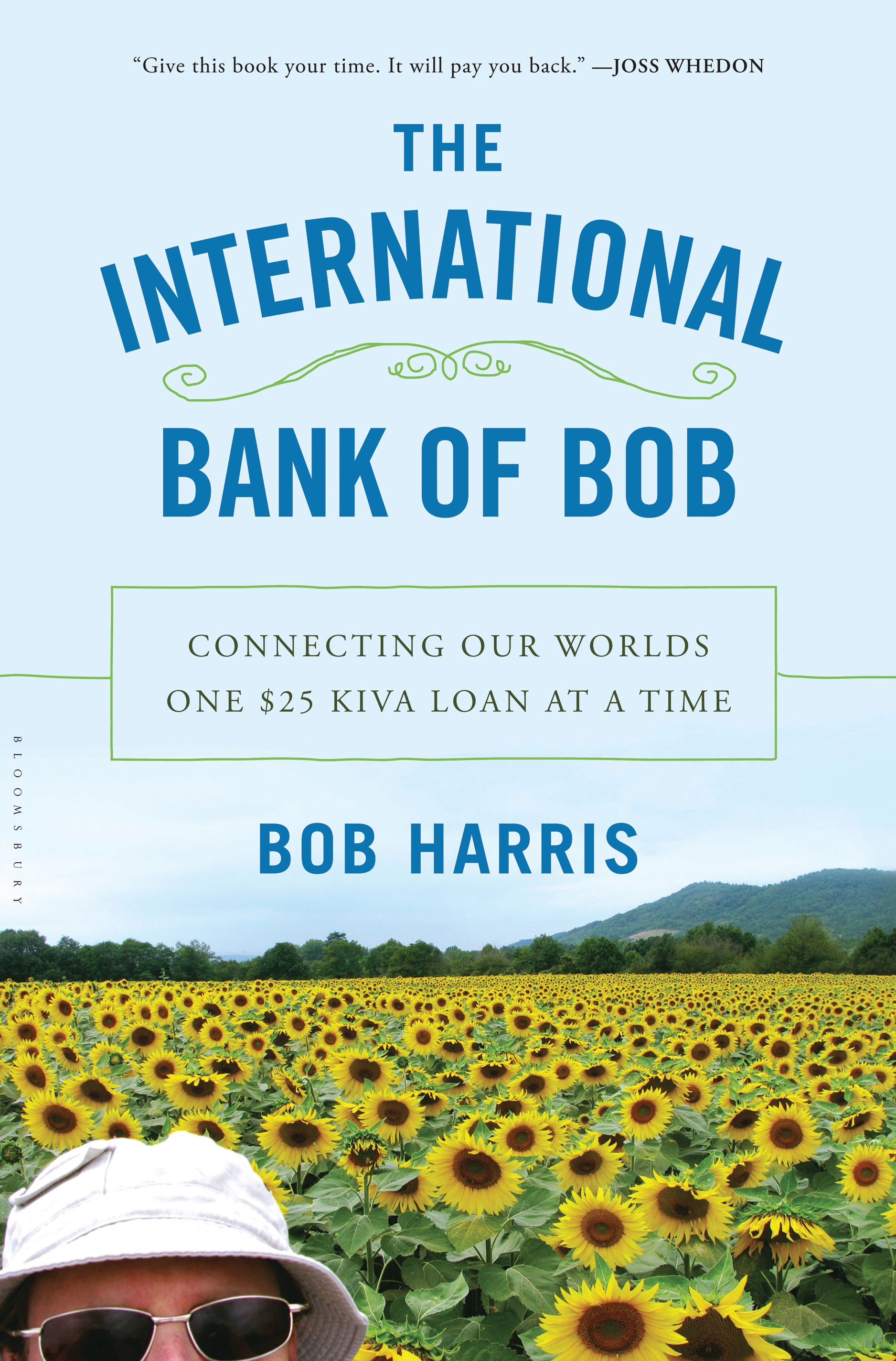 Wednesday Mar 27, 2013
7:00 pm - 9:00 pm
THE POWERHOUSE ARENA [Dumbo]
37 Main Street
Brooklyn, NY 11201
For more information, please call 718.666.3049
RSVP appreciated: RSVP@powerHouseArena.com
-or-
Please fill out the "Bookings" form at the bottom of this page.
---
Bob Harris shares his story of making hundreds of microloans online, and then traveling to see the results first-hand.
About the Book:
Hired by ForbesTraveler.com to review some of the most luxurious accommodations on Earth, and then inspired by a chance encounter in Dubai with the impoverished workers whose backbreaking jobs create such opulence, Bob Harris had an epiphany—he would turn his own good fortune into an effort to make lives like theirs better. Bob found his way to Kiva.org, the leading portal through which individuals make microloans all over the world; for as little as $25-50, businesses are financed and people are uplifted.
Astonishingly, the repayment rate was nearly 99%, so he re-loaned the money to others over and over again. After making hundreds of microloans online, Bob wanted to see the results first-hand. In The International Bank of Bob he travels from Peru and Bosnia to Rwanda and Cambodia, encountering some of the most inspiring and enterprising people he's ever met, while illuminating day-to-day life—both political and emotional—in much of the world that Americans never see.
Told with humor and compassion, The International Bank of Bob brings the world to our doorstep, and makes clear that each of us can, actually, make it better.
About the Author:
Bob Harris has had a diverse career as a TV writer, TV and radio personality, and a political humorist; he has even appeared on Jeopardy! thirteen times. His first book, Prisoner of Trebekistan, chronicles the memorable experience and was widely praised. His second book, Who Hates Whom, is a pocket summary of more than thirty conflicts around the world. He holds an Honors Degree in Electrical Engineering and Applied Physics from Case Western University. Bob lives in Los Angeles. For more information, visit his website.
---
For more information, please contact
Julie Buntin, Events Coordinator
email: julie@powerhousearena.com
powerHouse Arena, 37 Main Street, Brooklyn, NY 11201
tel: 212-604-9074 x109
RSVP
Bookings are closed for this event.