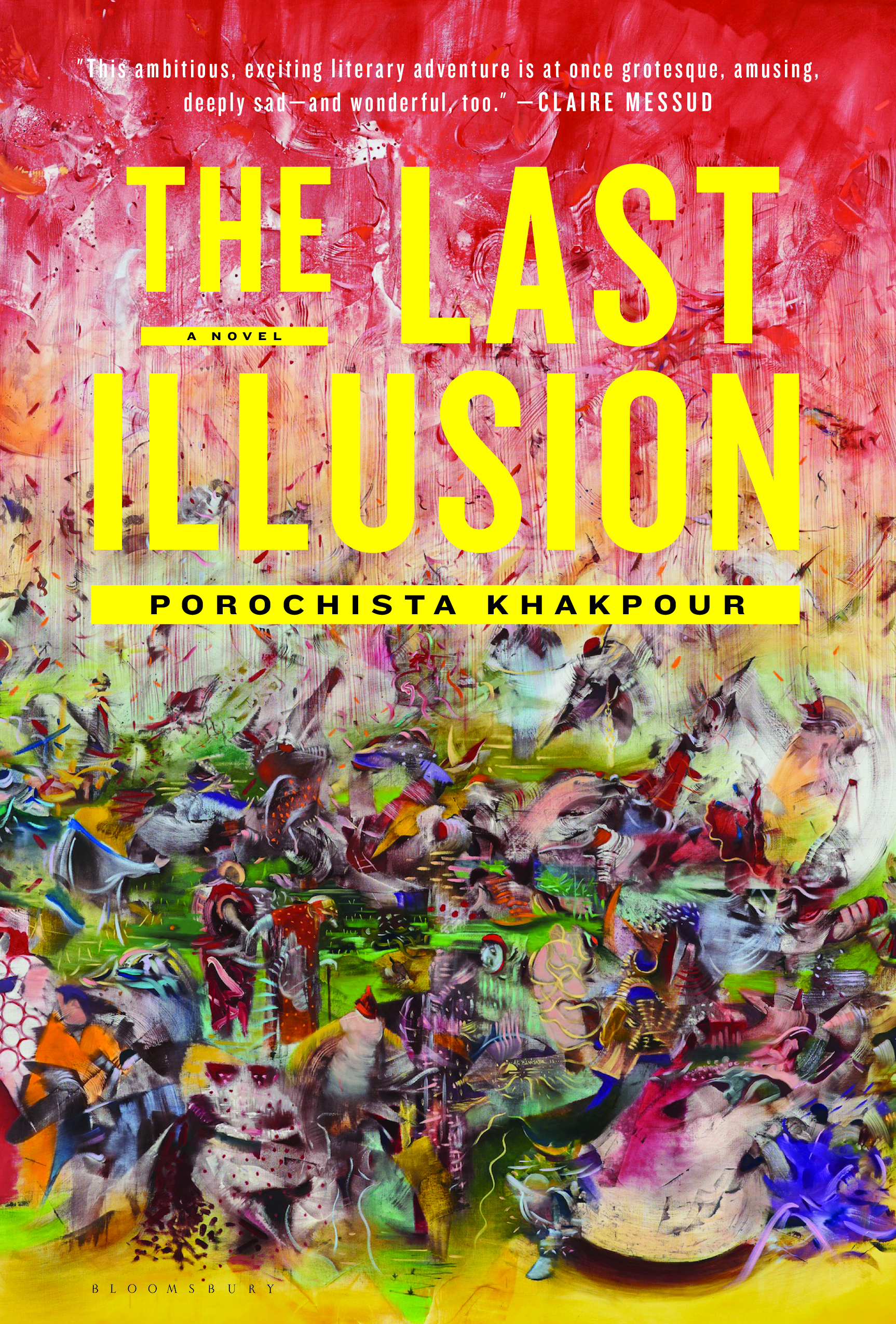 Wednesday May 14, 2014
7:00 pm - 9:00 pm
THE POWERHOUSE ARENA [Dumbo]
37 Main Street
Brooklyn, NY 11201
For more information, please call 718.666.3049
RSVP appreciated: RSVP@powerHouseArena.com
-or-
Please fill out the "Bookings" form at the bottom of this page.
---
The second novel from the consistently talented Porochista Khakpour—a former powerHouse Books employee—follows a feral boy coming of age in New York as the city hurtles toward 9/11. Author Laura van den Berg joins Khakpour in conversation.
About The Last Illusion:
In a tiny village in rural Iran, Zal's demented mother—horrified by his pale skin and hair, the opposite of her own—becomes convinced her baby is evil. She puts him in a wire birdcage on her veranda with the rest of her caged flock, and there he stays for the next ten years: eating birdseed and insects, defecating on the newspaper he squats upon, squawking and shrieking like the other birds.
He is rescued from that hell and adopted by a behavioral analyst who brings him to New York and sets out to help him find happiness. Zal is emotionally stunted, asexual, physically unfit, and trying desperately to be human as he stumbles through adolescence. His fervent desire to be normal grows as he ages, but the fact that he still dreams in "bird" and his secret penchant for yogurt-covered beetles make fitting in a challenge. He forges a friendship with a famous illusionist who claims he can fly—another of Zal's bird-like obsessions—and embarks on a romantic relationship as well. His girlfriend, Asiya, crumbling under the weight of her supposed clairvoyance, sends Zal's life spiraling out of control. Like the rest of New York, he is on a collision course with tragedy.
About the Author and Moderator:
Porochista Khakpour has been awarded fellowships from the NEA, Johns Hopkins, Northwestern, Yaddo, and Ucross. Her debut novel Sons and Other Flammable Objects was a New York Times "Editors' Choice," one of Chicago Tribune "Fall's Best," and a 2007 California Book Award winner. Her nonfiction has appeared in Harper's, the New York Times, the Los Angeles Times, Slate, and Salon, among others. She has taught at Johns Hopkins, Hofstra, Bucknell, Fairfield, Fordham, Columbia, and Wesleyan. She lives in New York City.
Laura van den Berg is the author of The Isle of Youth and What the World Will Look Like When All the Water Leaves Us. A Florida native, she now lives in the Boston area and is at work on a novel.
---
For more information, please contact
Justin Levine
email: justin@powerhousearena.com
powerHouse Arena, 37 Main Street, Brooklyn, NY 11201
tel: 212-604-9074 x109
RSVP
Bookings are closed for this event.