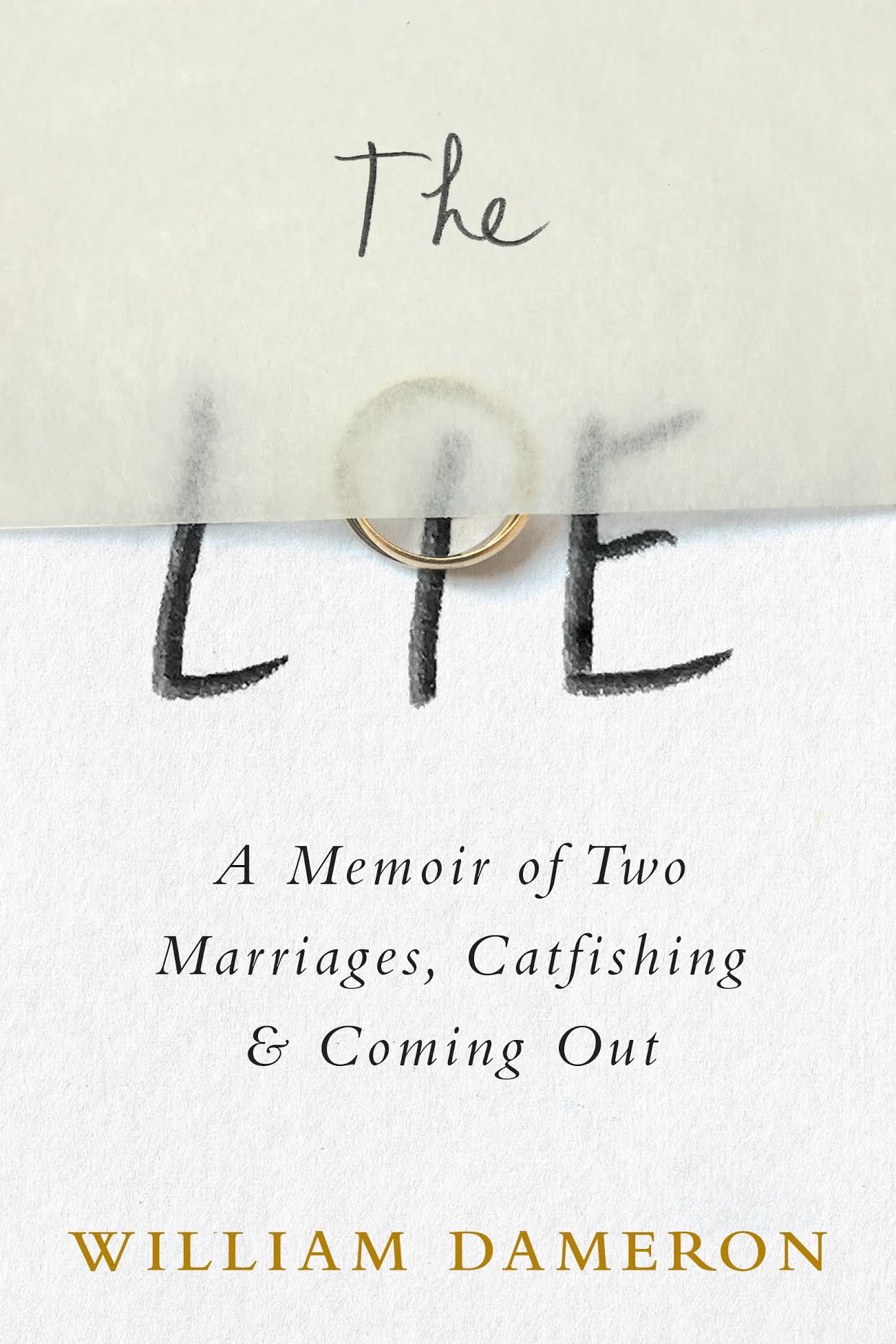 Monday Jul 08, 2019
7:00 pm - 9:00 pm
POWERHOUSE @ the Archway
28 Adams Street (Corner of Adams & Water Street @ the Archway)
Brooklyn , NY 11201
RSVP encouraged & appreciated.
Please fill out the form at the bottom of this page if you plan on attending. Facebook event found here.
PLEASE NOTE: Submitting an RSVP for this event DOES NOT guarantee entrance. This is a free-access event — entrance will be on a first-come, first-served basis.
---
About the Book.
The emails began: Do you know me? Or: Your face has meant a lot to me, and now I've found out it's a lie. William Dameron discovered that a selfie of his had been stolen by strangers, and that his image and identity—that of a forty-year-old straight white male—had been used to hook countless women into believing lies on social networks and dating sites. Ironically, almost a decade prior, Dameron himself had been living a lie that had lasted for more than twenty years. His secret? He was a gay man, a fact he hid from his wife and two daughters for almost as long as he had hidden it from himself.
The Lie: A Memoir of Two Marriages, Catfishing, & Coming Out is Dameron's emotional and unflinchingly honest memoir of coming out of the closet late in life, owning up to the past, and facing the future. He confronts steroid addiction, the shame and homophobia of his childhood, the sledgehammer of secrets that slowly tore his marriage apart, and his love for a gay father of three that would once again challenge the boundaries of trust. At the true heart of THE LIE is a universal story about turning self-doubt into self-acceptance and about pain, anger, and the long journey of both seeking and granting forgiveness. Dameron began writing THE LIE after creating a personal blog to detail his life after coming out and finding a life he never believed possible. One of his blog posts was picked up by the Huffington Post, and he began to hear from strangers struggling with many of the same experiences as they too came out. Soon thereafter, the New York Times Modern Love column ran his piece "After 264 Haircuts, a Marriage Ends," which proved to be one of their most popular essays of the year. Dameron also wrote about how his face was used as "catfish bait" for many years, in a well-received essay in Salon.
About The Author.
WILLIAM DAMERON is an award-winning blogger, memoirist, and essayist. His work has appeared in the New York Times, the Boston Globe, Salon, the Huffington Post, Saranac Review, and Hippocampus Magazine, and in the book Fashionably Late: Gay, Bi & Trans Men Who Came Out Later in Life. He is an IT director for a global economic consulting firm, where he educates users on the perils of social engineering in cybersecurity. William, his husband, and their blended family of five children split their time between Boston and the coast of southern Maine. For more information, visit the author at www.williamdameron.com
About The Moderator.
GARRARD CONLEY is the author of the New York Times bestselling memoir BOY ERASED, which has been translated in over a dozen languages and is now a major motion picture. Conley is also a creator and producer of the podcast UnErased, which explores the history of conversion therapy in America through interviews, historical documents, and archival materials provided by the Mattachine Society of Washington, D.C. His work can be found in The New York Times, TIME, VICE, CNN, BuzzFeed, Them, Virginia Quarterly Review, and The Huffington Post, among other places. Conley lives in New York City with his husband, and is currently at work on a novel about queer 18th century lives. He can be found online @gayrodcon and garrardconley.com.
RSVP
Bookings are closed for this event.