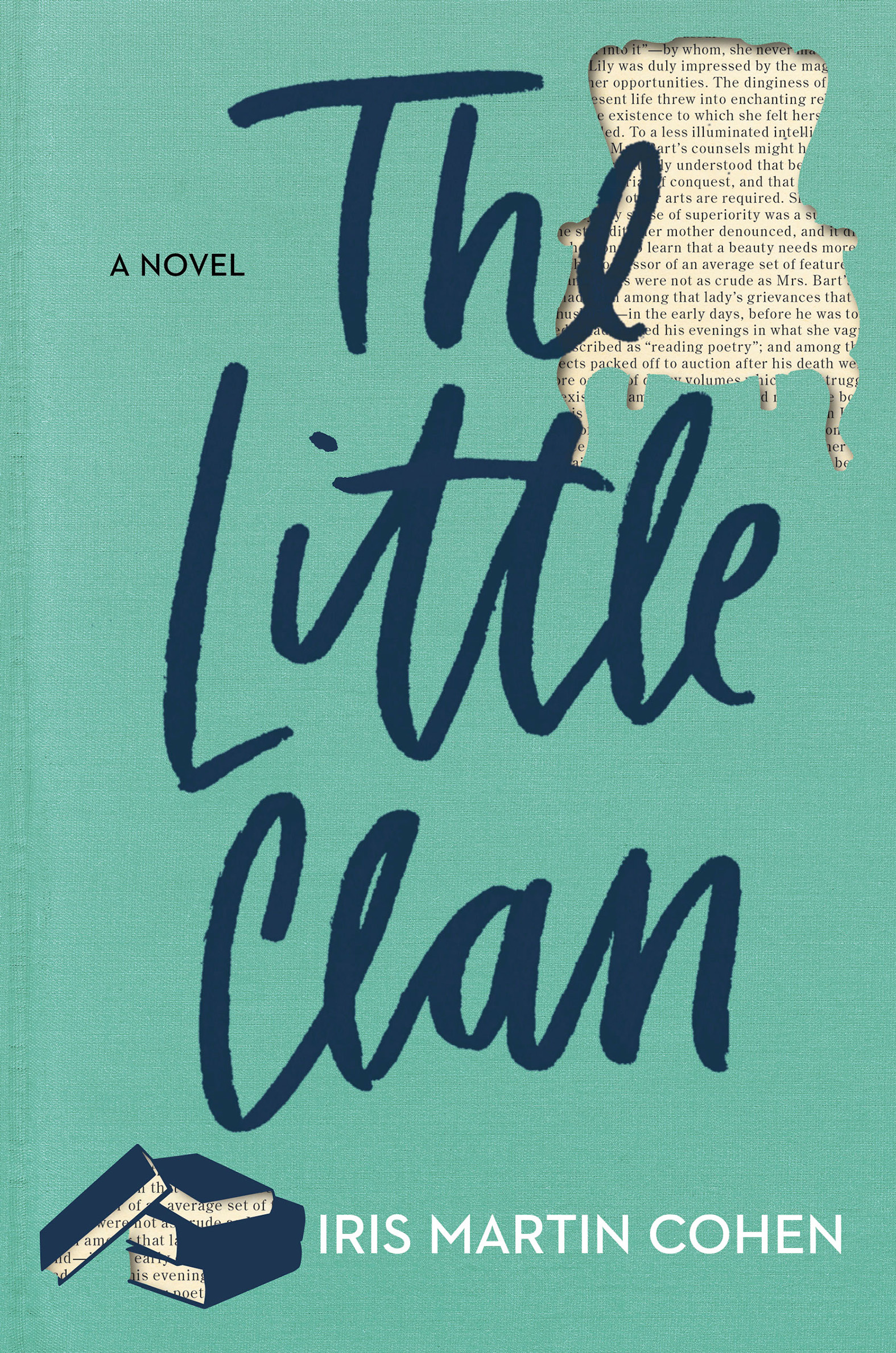 Wednesday Apr 18, 2018
7:00 pm - 9:00 pm
POWERHOUSE @ the Archway
28 Adams Street (Corner of Adams & Water Street @ the Archway)
Brooklyn , NY 11201
RSVP appreciated. Please fill out the form at the bottom of this page if you plan on attending.
PLEASE NOTE: Submitting an RSVP for this event DOES NOT guarantee entrance. This is a free-access event — entrance will be on a first-come, first-served basis.
---
"The Little Clan is a delicious read—beautifully written and observed, with a delightful sense of humor and all the giddy absurdity of new adulthood."
—Eleanor Brown, New York Times bestselling author of The Weird Sisters and The Light of Paris
"A brilliant newcomer whose prose races through the page but then knows exactly when to catch its breath to produce Jamesian inflections of unparalleled beauty. Iris Cohen is not only a talented writer; she is an artist. And the giveaway sign of every artist is to make both aspiring and established writers secretly envious."
—André Aciman, author of Enigma Variations and Call Me by Your Name
"The Little Clan is a glittering little wonder. By turns gorgeously lyrical, laugh-aloud funny and almost breathtakingly astute, it's a tongue-in-cheek love letter to old books and youthful imprudence that delights to the very last word."
—Jennifer Cody Epstein, internationally bestselling author of The Gods of Heavenly Punishment
---
About the Book.
In 2004, Iris Cohen (formerly Brooks) co-founded the Accompanied Library, a literary salon that became a media sensation covered by a nascent Gawker as well as Vanity Fair, The New York Times, and Page Six. The Little Clan, Cohen's debut novel, looks inside an ambitious, trendy literary salon—run by an eccentric bookworm and her impossibly glamorous best friend—which, against all odds takes New York's glitterati by storm but threatens to destroy the life the women knew before.
Ava Gallanter is the librarian in residence at the Lazarus Club, an ancient, dwindling Manhattan arts club full of eccentric geriatric residents stuck in a long-gone era. 25-year-old Ava, however, feels right at home. She leads a quiet life, surrounded by her beloved books and sequestered away from her peers. When Ava's enigmatic friend Stephanie returns after an unplanned year abroad, the intoxicating opportunist vows to rescue Ava from a life of obscurity. Stephanie, on the hunt for fame and fortune, promises to make Ava's dream of becoming a writer come true, and together they start a literary salon at the Lazarus Club. However, Ava's romanticized idea of the salon quickly erodes as Stephanie's ambitions take the women in an unexpected— and precarious—direction.
In this humorous yet keenly observant coming-of-age story, Cohen brings us into a boisterous literary world bathed in hubris and ambition. With eloquent prose and affecting storytelling, The Little Clan is both a wickedly fun yet sharply insightful look at friendship, feminism and finding yourself in your twenties.
About the Author.

Iris Martin Cohen has an MFA in Fiction from Columbia University, where she received a Mariposa fellowship, and has studied Creative Nonfiction at the Writers Institute at the Graduate Center, CUNY. Her work has been published in the New Yorker, Bookforum, the New York Sun, the Austin Chronicle, and Habitus. She has taught creative writing at Columbia University, volunteered at 826 Brooklyn, and ran a successful literary salon and event space in the National Arts Club for four years. Born and raised in the French Quarter of New Orleans, she lives in Brooklyn with her family.
About the Moderator:
Hannah Lillith Assadi received her MFA in fiction from the Columbia University School of the Arts, where she was granted a Woolrich Award. She was raised in Arizona by her Jewish mother and Palestinian father. She lives in Brooklyn. Sonora is her first novel.
RSVP
Bookings are closed for this event.