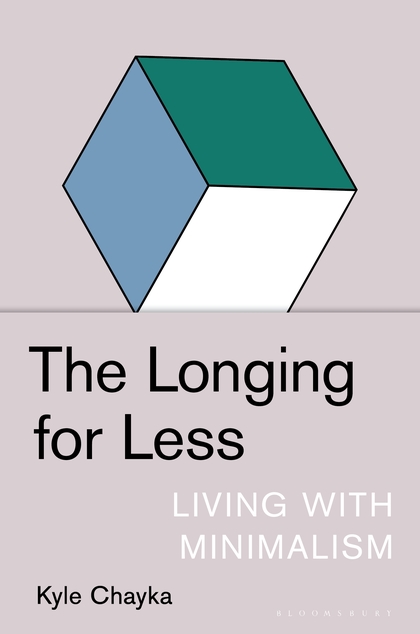 Wednesday Jan 22, 2020
7:00 pm - 9:00 pm
POWERHOUSE @ the Archway
28 Adams Street (Corner of Adams & Water Street @ the Archway)
Brooklyn , NY 11201
RSVP encouraged & appreciated.
Please fill out the form at the bottom of this page if you plan on attending. Facebook event found here.
PLEASE NOTE: Submitting an RSVP for this event DOES NOT guarantee entrance. This is a free-access event — entrance will be on a first-come, first-served basis.
---
About the Book.
One of our keenest social observers examines the deep historical roots–and untapped possibilities–of our newfound, all-consuming drive to reduce.
Everywhere we hear the mantra: Less is more. Marie Kondo and other decluttering gurus promise that shedding our stuff will solve our problems, while tech-industry lifehackers preach a ruthless time-management gospel. We commit to cleanse diets and strive for inbox zero. Amid the frantic pace and distraction of everyday life, we covet silence–and airy, Instagrammable spaces in which to enjoy it. All the while, the enduring values of minimalism become harder to discern through its branding as yet another luxury commodity.
After years covering these trends for leading publications, cultural critic Kyle Chayka delves beneath the minimalist lifestyle's glossy surface, seeking ways to better claim the time and space we crave, on our own terms. He finds that the origins of our current love affair with austerity go back further than we realize, as his search leads him to the stories of the singular innovators whose creativity laid the foundation for minimalism as we know it today: artists such as Donald Judd and Agnes Martin; composers such as John Cage and Julius Eastman; architects and ascetics; philosophers and poets. As Chayka looks anew at their extraordinary lives and explores the places where they worked, he gleans fresh insights into our longing for less. And finally, tracing the footsteps of two Japanese literary masters, he arrives at an elegant new synthesis of our minimalist desires and our profound emotional needs.
About The Author.
Kyle Chayka is a freelance writer and critic whose work has appeared in the New York Times Magazine, New York Magazine, the New Republic, Rolling Stone, n+1, the Verge, Garage, the Paris Review, and other publications. He has contributed chapters to Reading Pop Culture: A Portable Anthology and A Companion to Digital Art. He began his career as a visual art critic for Hyperallergic in Brooklyn, and now lives in Washington, D.C.
RSVP
Bookings are closed for this event.