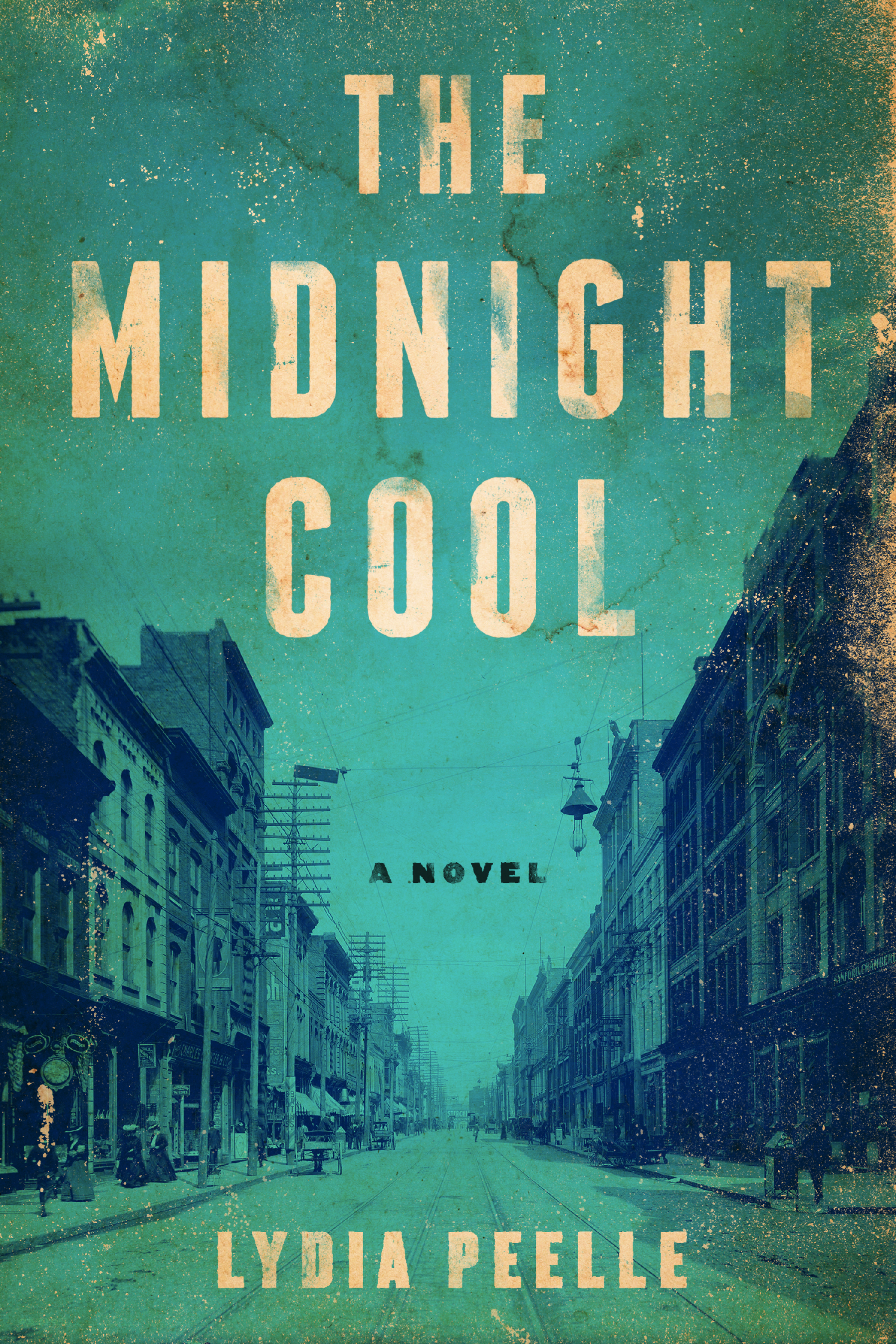 Tuesday Mar 21, 2017
7:00 pm - 9:00 pm
POWERHOUSE @ the Archway
28 Adams Street (Corner of Adams & Water Street @ the Archway)
Brooklyn , NY 11201
RSVP appreciated:
Please fill out the "Bookings" form at the bottom of this page.
-or-
Send the name of the event and number of attendees to our RSVP email.
---
The Midnight Cool Revue brings to life the characters and times of The Midnight Cool through period music, photography and storytelling, and commemorates the hundredth anniversary (April 6th, 2017) of the United States' entry into WWI. The musical portion of the program will feature Peelle's husband Ketch Secor of two time-Grammy award-winning group Old Crow Medicine Show performing WWI era songs on an antique guitjo. An original 1919 Edison Amberola Cylinder player (featured in the action of the novel) will also play a part in the program demonstrating some of the recorded patriotic propaganda songs of the era. As expected Peelle will read an excerpts from the book, as well as present recruitment posters and discuss the role of war propaganda in that time.
About The Midnight Cool: 
The Midnight Cool, set in Tennessee in 1916, on the cusp of U.S. involvement in World War I, is a powerful, haunting, and richly told story of two flawed but endearing grifters who pursue women, wealth, and a surprisingly valuable commodity for the troops in Europe—mules.
Populated by spirited, memorable characters, and written with the sure hand of a gifted, natural-born novelist, THE MIDNIGHT COOL is a startlingly profound tale of aspiration, loyalty, and love—and the eternal search for something lasting in a transitory world.
About the Author:
Lydia Peelle is the author of the short story collection Reasons for and Advantages of Breathing, which was a New York Times Book Review Editors' Choice book and received an honorable mention for the PEN/Hemingway Award. A recipient of a Whiting Award, a National Book Foundation '"5 under 35" honoree, and a recipient of the Anahid Literary Award for Armenian-American Writers, Peelle is a graduate of the MFA program at the University of Virginia and has received fellowships from the Fine Arts Work Center in Provincetown, the Corporation of Yaddo, the Ragdale Foundation, and the Ucross Foundation. She lives in Tennessee.
About the Musician:
Ketch Secor is a founding member of the two-time Grammy Award winning band Old Crow Medicine Show. His musical story traces back to the Shenandoah Valley of Virginia where he grew up exploring the region's deep heritage of southern roots music. He has penned dozens of original songs in this tradition, including the Platinum selling "Wagon Wheel." Together with Old Crow Medicine Show he has spent the past 17 years performing on street corners and stages such as the Grand Ole Opry, Red Rocks Amphitheater and the Hollywood Bowl, across America and around the world.
RSVP
Bookings are closed for this event.