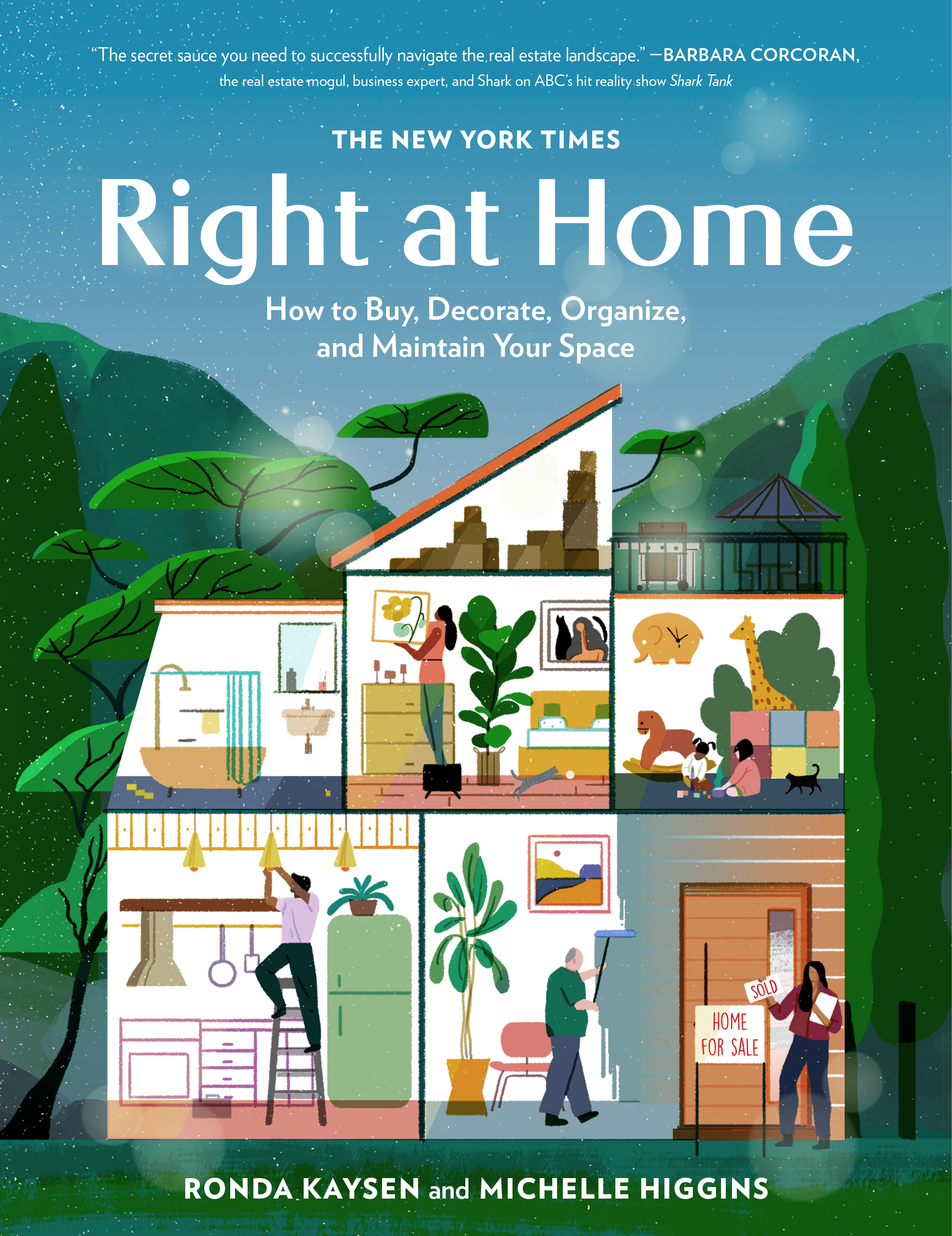 Wednesday Mar 18, 2020
7:00 pm - 9:00 pm
POWERHOUSE @ the Archway
28 Adams Street (Corner of Adams & Water Street @ the Archway)
Brooklyn , NY 11201
RSVP encouraged & appreciated.
Please fill out the form at the bottom of this page if you plan on attending. Facebook event can be found here.
PLEASE NOTE: Submitting an RSVP for this event DOES NOT guarantee entrance. This is a free-access event — entrance will be on a first-come, first-served basis.
---
About the Book.
"Home-ownership and home-decor are intimately connected, but this is the first time I've seen the two subjects converge in a single, holistic guide that will leave readers equal parts informed and inspired. This is quite possibly the most pragmatic home guide you'll ever come across, and it's pretty enough for your coffee table!"—Justina Blakeney, designer and New York Times best-selling author of The New Bohemians
Whether you are shopping for a first home, renting a new apartment or are searching for smart and affordable ways to redecorate or reorganize, THE NEW YORK TIMES: RIGHT AT HOME is the user's manual for homeownership. From New York Times Real Estate columnists and home experts Ronda Kaysen and Michelle Higgins, RIGHT AT HOME is filled with information and tools on how to buy, decorate, organize and care for your home—whether that's a two-bedroom apartment you're renting for a year or the house where you plan to live out your life.
Kaysen and Higgins have spent more than two decades interviewing experts and demystifying all aspects of home buying and care. This guide, drawn from their work, will be with you at every turn, whether you're unpacking the kitchen for the first time, moving in with your significant other, or figuring out what to do with all those baby bottles and sippy cups now that the last child is out of diapers and the cabinets are bursting. Including pro tips from experts such as Marie Kondo, Bunny Williams and Justina Blakeney, and featuring an annual home maintenance checklist, RIGHT AT HOME is the indispensable guide that you will return to again and again.
About The Authors.
Ronda Kaysen is an award-winning journalist and columnist for The New York Times Real Estate section, where she created the "Right at Home" column and writes "Ask Real Estate." In her decade writing for The Times, her features have appeared in the Style, Real Estate, Business and Metropolitan sections. She has also written for other top publications, including Architectural Digest and Architectural Record.
Michelle Higgins is Director of Career Services at The Craig Newmark Graduate School of Journalism at CUNY. Previously, she was an educator at the school and a columnist for The New York Times Real Estate section. She has served as a columnist and staff reporter at The New York Times and The Wall Street Journal, covering travel, technology, real estate, personal finance, consumer trends and cars. In more than a decade at The Times, her writing has appeared on page one as well as in the Travel, Real Estate, Business, Style and Metro sections. Now, she draws on her career in journalism to foster relationships between students and employers, and to help aspiring media professionals develop their careers for fulfillment and impact.
RSVP
Bookings are closed for this event.