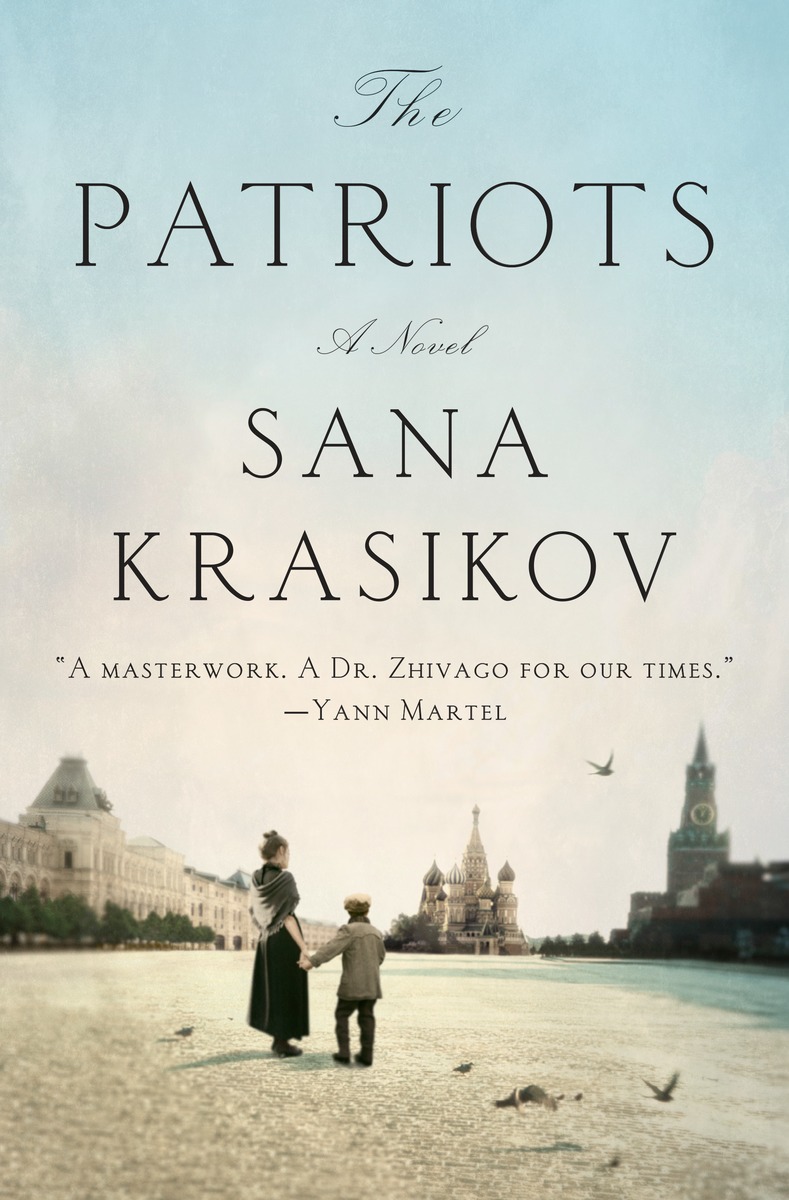 Tuesday Jan 24, 2017
7:00 pm - 9:00 pm
POWERHOUSE @ the Archway
28 Adams Street (Corner of Adams & Water Street @ the Archway)
Brooklyn , NY 11201
For more information, please call 718.666.3049
RSVP appreciated: RSVP@powerHouseArena.com
-or-
Please fill out the "Bookings" form at the bottom of this page.
---
Sana Krasikov will be here reading from her debut novel THE PATRIOTS, a poignant tale of the power of love, the rewards and risks of friendship, and the secrets kept between parents and children.
About The Patriots:
Sana Krasikov's short story collection, One More Year, drew raves for its exploration of the lives of Russian and Georgian immigrants struggling to make it in the United States. Now, in her meticulously researched debut novel, Krasikov explores the effects of the Cold War on three generations of one Jewish American family, from the 1930s to the present. Inspired by a true story of an American woman who fled to Russia seeking better opportunities than the economically depressed United States of the 1930s could provide, THE PATRIOTS, is a love story, the story of a relationship between mother and son, and that of a woman and her country.
Graduating into the teeth of the Great Depression, Florence Fein will do anything to escape her Brooklyn middle-class values and find work of meaning and consequence. When a new job and a love affair lead her to Moscow, she doesn't think twice about abandoning America — only to discover, years later, that America has abandoned her.
Now, as her son Julian travels back to Moscow — entrusted to stitch together a murky transcontinental oil deal — he must dig into Florence's past to discover who his mother really was and what she became. He must also dissuade his own son, Lenny, from pursuing his perilous quest for prosperity in cutthroat New Russia. To do this, Julian has to confront who he is as a father, and who he was as a son.
Through the history of one family moving back and forth between continents over three generations, The Patriots tells story of the entangled relationship between America and Russia, and reveals the extraordinary dialectic dance of two superpowers.
About the Author:
Sana Krasikov's debut short story collection, One More Year (2008), was named a finalist for the 2009 PEN/Hemingway Award and The New York Public Library's Young Lions Fiction Award, received a National Book Foundation's "5 under 35" Award, and won the 2009 Sami Rohr Prize for Jewish Literature. In her stories, which appeared first in The New Yorker, The Atlantic, and other magazines, one catches a glimpse of the new genuinely twenty-first century moment that followed the collapse of the Soviet Union. Praised for its unforgettable characters and quietly explosive prose, the collection went on to be translated into a dozen languages.  Krasikov was born in the Ukraine and grew up in the former Soviet Republic of Georgia and New York. She has lived in Moscow, Nairobi, and currently resides in New York with her husband, a radio journalist, and their two children.
RSVP
Bookings are closed for this event.