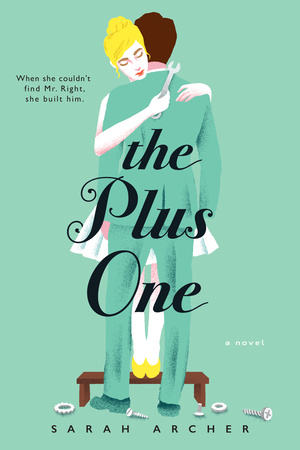 Tuesday Jul 09, 2019
7:00 pm - 9:00 pm
POWERHOUSE @ the Archway
28 Adams Street (Corner of Adams & Water Street @ the Archway)
Brooklyn , NY 11201
RSVP encouraged & appreciated.
Please fill out the form at the bottom of this page if you plan on attending. Facebook event found here.
PLEASE NOTE: Submitting an RSVP for this event DOES NOT guarantee entrance. This is a free-access event — entrance will be on a first-come, first-served basis.
---
About the Book.
Meet Kelly. Twenty-nine, go-getter, a brilliant robotics engineer, and perpetually single. So when her younger sister's wedding looms and her attempts to find a date become increasingly cringeworthy, Kelly does the only logical thing: she builds her own boyfriend.
Ethan is perfect: gorgeous, attentive, and smart–all topped off by a mechanical heart endlessly devoted to her. Not to mention he's good with her mother. When she's with him, Kelly discovers a more confident, spontaneous version of herself–the person she'd always dreamed she could be. But as the struggle to keep Ethan's identity secret threatens to detonate her career, Kelly knows she has to kiss her perfect man good-bye. There's just one problem: she's falling for him.
About The Author.
Sarah Archer's writing has been produced for Comedy Central and published in numerous literary magazines. She has worked in literary management and film and television development on projects including House, Concussion, Roots, and Girls Trip. The Plus One is her debut novel.
RSVP
Bookings are closed for this event.