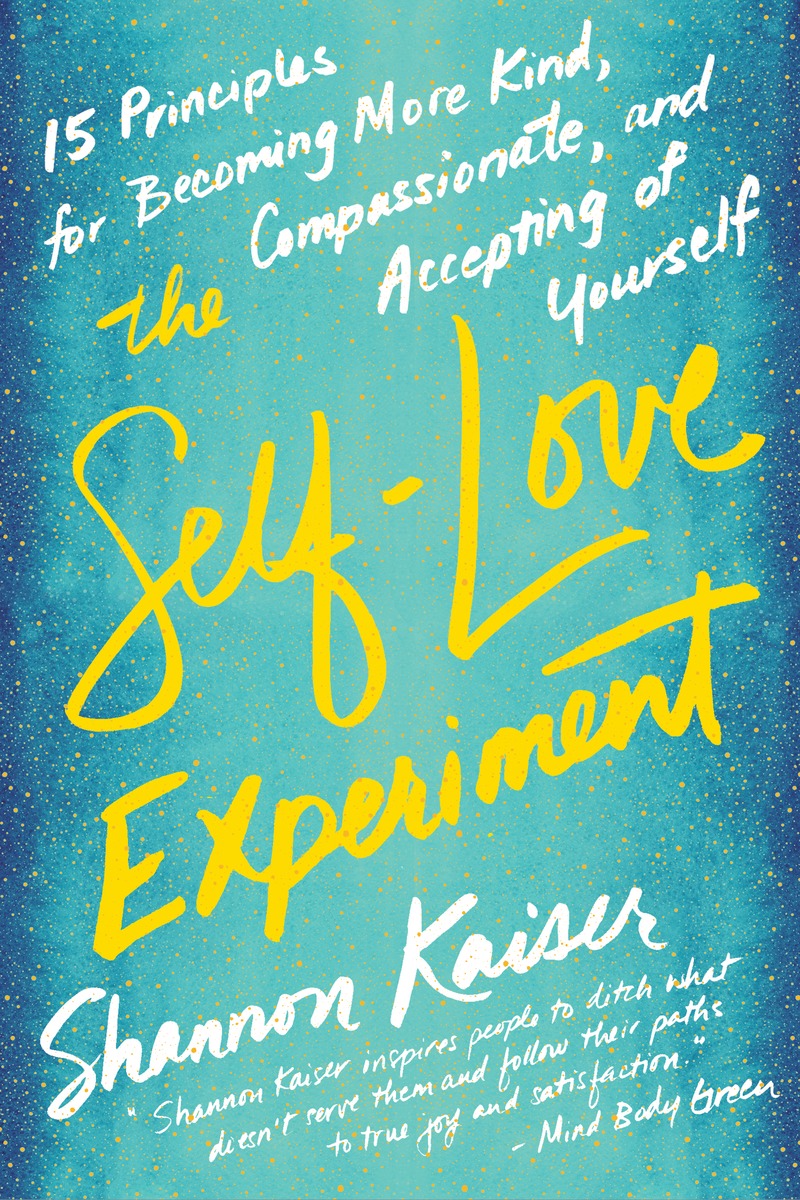 Tuesday Sep 12, 2017
7:00 pm - 9:00 pm
POWERHOUSE @ the Archway
28 Adams Street (Corner of Adams & Water Street @ the Archway)
Brooklyn , NY 11201
RSVP appreciated:
Please fill out the "Bookings" form at the bottom of this page.
-or-
Send the name of the event and number of attendees to our RSVP email.
*Disregard the notification that will appear after Booking.*
---
About the Book:
Put a stop to self-sabotage and overcome your fears so that you can gain the confidence you need to reach your goals and become your own best friend. Too many people seem to believe that they are not allowed to put themselves first or go after their own dreams out of fear of being selfish or sacrificing others' needs. The Self-Love Experiment rectifies this problem. Whether you want to achieve weight loss, land your dream job, find your soul mate, or get out of debt, it all comes back to self-love and accepting yourself first. Shannon Kaiser learned the secrets to loving herself, finding purpose, and living a passion-filled life after recovering from eating disorders, drug addictions, corporate burnout, and depression.
Shannon walks you through her own personal experiment, a simple plan that compassionately guides you through the process of removing fear-based thoughts, so you can fall in love with life. If you want to change your outcome in life, you have to change your daily habits and perspective. Shannon takes you on this great journey into self-love and true self-acceptance.
About the Author:
Shannon Kaiser is the best-selling author of Find Your Happy, Find Your Happy Daily Mantras, Adventures for Your Soul and and the forthcoming book The Self Love Experiment, named among the "Top 100 Women to Watch in Wellness" by the Mind Body Green. Shannon is the founder of Playwiththeworld.com, an award-winning self-help and personal development website. She is an author, international life coach, teacher, and inspirational speaker. She has reached hundreds of thousands of people around the world with her adventurous inspirational approach to self-improvement.
About the Panel:
Amy Leigh Mercree's motto is "Live joy. Be kind. Love unconditionally." She counsels women and men in the underrated art of self-love to create happier lives. Amy is a bestselling author, media personality, and medical intuitive. Mercree speaks internationally focusing on kindness, joy, and wellness. Mercree is the bestselling author of "The Spiritual Girl's Guide to Dating: Your Enlightened Path to Love, Sex, and Soul Mates," "A Little Bit of Chakras: An Introduction to Energy Healing," "Joyful Living: 101 Ways to Transform Your Spirit and Revitalize Your Life," "The Chakras and Crystals Cookbook: Juices, Sorbets, Smoothies, Salads, and Crystal Infusions to Empower Your Energy Centers," "The Compassion Revolution: 30 Days of Living from the Heart," and "A Little Bit of Meditation." Mercree has been featured in Glamour Magazine, Women's Health, Inc. Magazine, Shape, The Huffington Post, Your Tango, Soul and Spirit Magazine, Mind Body Green and many more.
Primavera is one of the initial producers of the Love Peace Light to all Super Class, celebrated every other year in Mexico City since 2011, which has increasingly gathered thousands of people, in 2015 it gathered over 25,000 people live and 80,000 online. Primavera's teachings are based on our own capacity to Shift-to-love, she works privately with individuals and groups who are interested in exploring how spirituality can change one's life, creating the opportunity to upgrade the wellbeing of not only the mind and body, but of the most important aspect of the human condition: the soul. Her teachings make room for the reemergence of self-love and the creation of a life filled with meaning and purpose.
Soul Camp co-founders Michelle Goldblum and Alison Leipzig united to bring all of the things they loved together to create a completely transformative experience for both themselves and their communities. Going to sleepaway camp together as children, and now, both entrepreneurs in the health & wellness space, they saw that there lacked large-scale community experiences that were not only deep and healing, but fun and playful as well. They believe in the power of joy to change the world. And it happens, one camper at a time.
RSVP
Bookings are closed for this event.