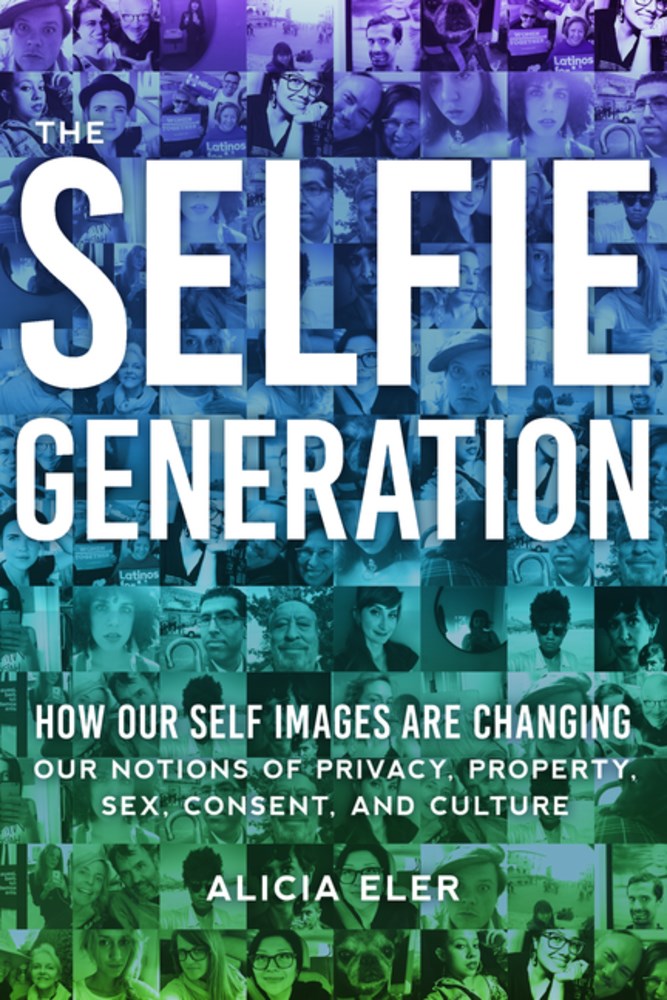 Thursday Jan 25, 2018
7:00 pm - 9:00 pm
POWERHOUSE @ the Archway
28 Adams Street (Corner of Adams & Water Street @ the Archway)
Brooklyn , NY 11201
RSVP appreciated:
Please fill out the "Bookings" form at the bottom of this page.
-or-
Send the name of the event and number of attendees to our RSVP email.
PLEASE NOTE: Submitting an RSVP for this event DOES NOT guarantee entrance. This is a free-access event — entrance will be on a first-come, first-served basis.
---
About the Book:
Whether it's Kim Kardashian uploading picture after picture to Instagram or your roommate posting a mid-vacation shot to Facebook, selfies receive mixed reactions. Digital native Alicia Eler's The Selfie Generation is the first book to delve fully into this ubiquitous and much-maligned part of social media, including why people take them in the first place and the ways they can change how we see ourselves.
Eler looks at how the boundaries between people's physical and digital lives have blurred with social media; she explores questions of privacy, consent, ownership, and authenticity; and she points out important issues of sexism and double standards wherein women are encouraged to take them but then become subject to criticism and judgment. The Selfie Generation takes on just how much social media has changed (or in some ways not changed) how people connect, communicate, and present themselves to the world. This is a revealing and irreverent argument for the power of the selfie and a rebuttal to all those who would dismiss them.
About the Author:
Alicia Eler is the visual art critic/arts reporter at the Star Tribune in Minneapolis. Her cultural criticism and reporting are published in the Guardian, GLAMOUR, New York Magazine, CNN, LA Weekly, Chicago Tribune, Chicago Sun-Times, New Inquiry, Hyperallergic, Aperture, MAXIM, Art21 Magazine, and Artforum. Her work is quoted in New York Times, New Yorker, The Atlantic, Le Monde, Perez Hilton, BuzzFeed and Gawker (RIP). Eler is cited as a selfie expert in the Washington Post and New York Magazine. She grew up in Skokie, Illinois, and received a BA in Art History from Oberlin College.
About the Moderator:
Svetlana Kitto is a writer and oral historian in New York City. Her fiction, journalism and essays have been featured in the New York Times, Salon, VICE, ART21, Guernica and the book Occupy among other publications and anthologies. She currently works as an interviewer on the Voices of Crown Heights oral history project at the Brooklyn Historical Society and for the Smithsonian Archives of American Art on the Visual Arts and the AIDS Epidemic project. She is working on a novel called Purvs, which means "swamp" in Latvian and is the name of the country's first gay club.
RSVP
Bookings are closed for this event.