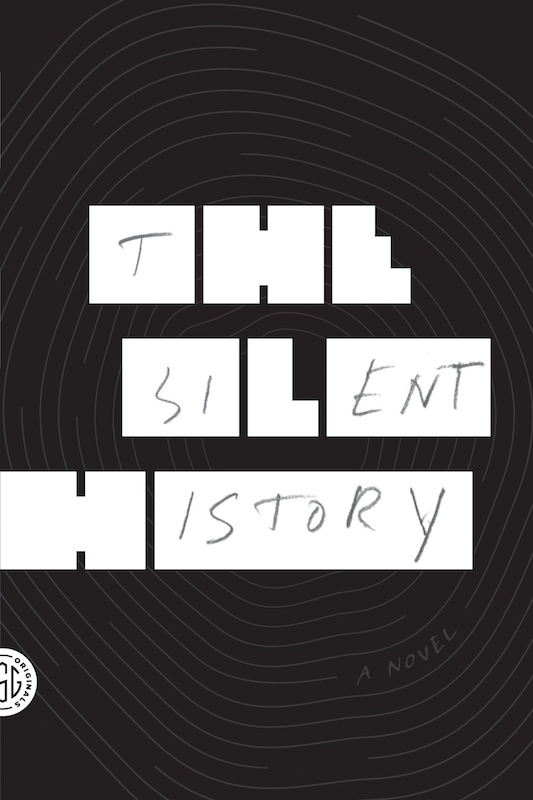 Wednesday Jun 25, 2014
7:00 pm - 9:00 pm
THE POWERHOUSE ARENA [Dumbo]
37 Main Street
Brooklyn, NY 11201
For more information, please call 718.666.3049
RSVP appreciated: RSVP@powerHouseArena.com
-or-
Please fill out the "Bookings" form at the bottom of this page.
---
A celebration of the acclaimed digital novel ("Entirely revolutionary" —Wired), now in print from FSG, featuring readings by Alex Wagner (MSNBC) Eszter Balint and Sloane Crosley (I Was Told There'd Be Cake) and a Q&A with authors Matt Derby and Eli Horowitz.
About The Silent History:
The Silent History by former McSweeney's publisher Eli Horowitz, along with Matthew Derby and Kevin Moffett, follows a generation of children born without any capacity for language. Words have no meaning or purpose for them, and their silence, their intensity and "face-talk" spring fear, outrageous theorizing, programs, cures, envy, and neglect by the people around them. What exactly set off the epidemic? Maybe it's a popular antidepressant, maybe it's too much plastic or too many chemicals in the environment. No one is sure of anything other than that the phenomenon is growing, and the Silents are organizing into an elusive, enigmatic force—alluring to some, threatening to others.
Originally published as an interactive app, The Silent History is a Michael Crichton-like thriller of science-run-amok. For all the high concept technology surrounding the origins of The Silent History, it is ultimately a brilliantly conceived and expertly executed story.  Told in alternating chapters by parents, schoolteachers, doctors, reporters, inventors, and New Age healers, the book's tension grows with our creeping understanding of the Silents' strengths. Throughout there are subtly hilarious moments: of a character being undone by the technology she loves or the misguided research a doctor spends a lifetime compiling, or the disdain a do-gooder elicits—each of them gently skewered by their self-assured (mis)understanding of the world around them.
A Webby winner, Apple Best App, a finalist for the SXSW Interactive Award, and an Official Selection of the Sundance New Frontiers Story Lab among other awards, the app was praised everywhere from the Los Angeles Times to Wired to ESPN to BuzzFeed to USA Today (see the app in the iTunes store or visit www.thesilenthistory.com). But when it comes to the kind of storytelling that keeps you up reading late into the night—The Silent History proves there is no better form than the novel.
About the Participants:
Eli Horowitz was the managing editor and then publisher of McSweeney's. He is the co-author of The Clock Without a Face, a treasure-hunt mystery; Everything You Know Is Pong, an illustrated cultural history of Ping-Pong; and The New World, a collaboration with Chris Adrian, which will be published this summer as a digital-only release from Atavist Books (www.atavist.com/atavistbooks), and in book form in 2015 from FSG Originals.
Matthew Derby is the author of the short-story collection Super Flat Times. His writing has appeared in The Anchor Book of New American Short Stories, McSweeney's, Conjunctions, The Believer, and Guernica. He lives in Providence, Rhode Island.
Alex Wagner is the host of MSNBC's NOW with Alex Wagner.  She is the former editor of Tokion and The Fader.
Sloane Crosley is the author of I Was Told There'd Be Cake and How Did You Get This Number.

Eszter Balint is a musician an actress who has worked with Jim Jarmusch, Woody Allen, and most recently Louie CK.
---
For more information, please contact
Hal Hlavinka
email: hal@powerhousearena.com
powerHouse Arena, 37 Main Street, Brooklyn, NY 11201
tel: 212-604-9074 x109
RSVP
Bookings are closed for this event.