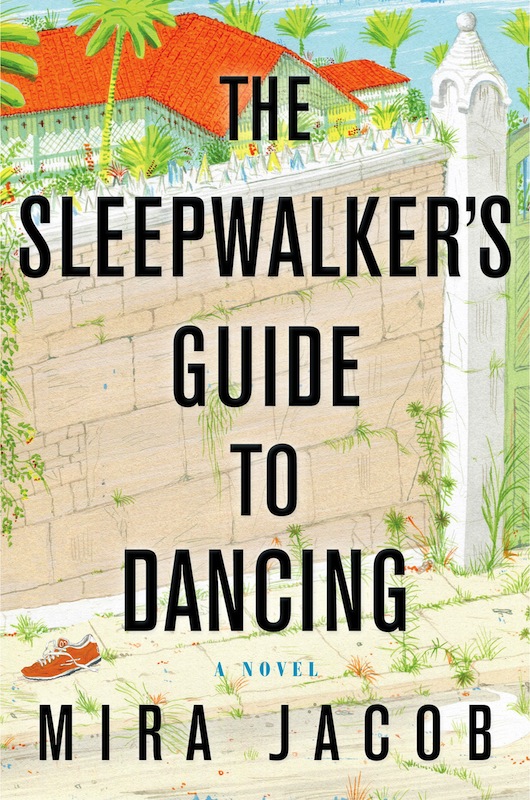 Tuesday Jul 01, 2014
7:00 pm - 9:00 pm
THE POWERHOUSE ARENA [Dumbo]
37 Main Street
Brooklyn, NY 11201
For more information, please call 718.666.3049
RSVP appreciated: RSVP@powerHouseArena.com
-or-
Please fill out the "Bookings" form at the bottom of this page.
---
Spanning India in the 70s to New Mexico in the 80s to Seattle in the 90s, Jacob's literary debut is a winning, irreverent novel about a family wrestling with its future and its past. Julie Klam joins Jacob in conversation.
About The Sleepwalker's Guide to Dancing:
When brain surgeon Thomas Eapen decides to cut short a visit to his mother's home in India in 1979, he sets into motion a series of events that will forever haunt him and his wife Kamala, their intellectually precocious son Akhil, and their watchful daughter, Amina.  Now, twenty years later, in the heat of a New Mexican summer, Thomas has begun having bizarre conversations with his dead relatives and it's up to Amina—a photographer in the midst of her own career crisis–to figure out what is really going on. But getting to the truth is far harder than it seems.  From Thomas's unwillingness to talk, to Kamala's Born Again convictions, to run-ins with a hospital staff that seems to know much more than they let on, Amina finds herself at the center of a mystery so thick with disasters that to make any headway at all, she has to unravel the family's painful past.
About the Author and Moderator:
In previous lives, Mira Jacob was an editor at various websites, including Yahoo! Shine, Babble.com, and Lime.com. Before that, she was an MFA student at the New School for Social Research, a writer for VH-1's Pop-Up Video, the author of Kenneth Cole's Footnotes and Dan Savage's research monkey. She is also the co-founder of the Pete's Reading Series in Brooklyn, which just celebrated its tenth anniversary. She lives in Brooklyn with her husband, filmmaker Jed Rothstein, and her son.
Julie Klam grew up in Bedford, New York. A New York Times bestselling author, she has written for O, The Oprah Magazine, Rolling Stone, Harper's Bazaar, Glamour, and The New York Times Magazine and for the VH1 television show Pop-Up Video, where she earned an Emmy nomination. She lives in New York City.
---
For more information, please contact
Hal Hlavinka
email: hal@powerhousearena.com
powerHouse Arena, 37 Main Street, Brooklyn, NY 11201
tel: 212-604-9074 x109
RSVP
Bookings are closed for this event.