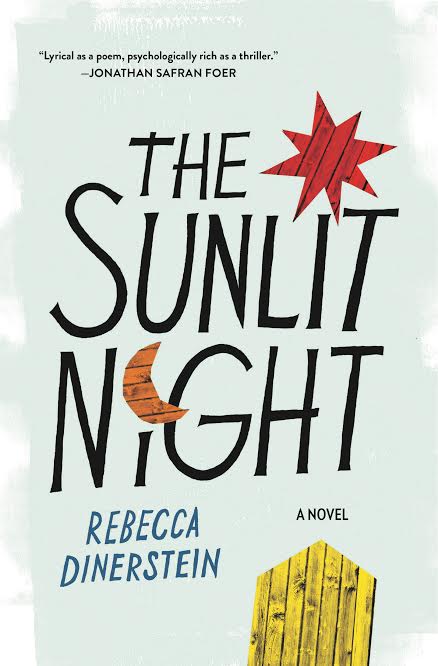 Tuesday Jun 02, 2015
7:00 pm - 9:00 pm
THE POWERHOUSE ARENA [Dumbo]
37 Main Street
Brooklyn, NY 11201
For more information, please call 718.666.3049
RSVP appreciated: RSVP@powerHouseArena.com
-or-
Please fill out the "Bookings" form at the bottom of this page.
---
In Rebecca Dinerstein's debut novel, protagonists Frances and Yasha venture to a desolate island in search of solitude, but find companionship in their unexpected bond.
About The Sunlit Night:
When Rebecca Dinerstein was granted a fellowship giving her the opportunity to write anywhere in the world, she chose an artist colony amidst the beautiful barren landscape of the Far North. There, on a secluded island in the Norwegian Sea located ninety-five miles above the Arctic Circle, inspired by solitude, devastatingly beautiful mountains and fjords, and a blazing midnight sun, Dinerstein wrote a collection of poetry and her dazzling debut novel we are thrilled to publish this summer.
From this talented new voice comes The Sunlit Night, a novel set amid the same dreamlike landscape from which Dinerstein drew her inspiration.  Two lost souls, Frances and Yasha, each search for peace and solitude on one of the tiny Lofoten islands, but find each other instead. Frances, a native New Yorker has fled heartbreak and claustrophobic Manhattan for an isolated artist colony while Yasha, a Russian immigrant, arrives from Brooklyn's Brighton Beach to bury his beloved father "at the top of the world."  Their connection is unexpected, yet powerful and propulsive, revealing that no matter how far we travel to claim our own territory, it is ultimately love that gives us our place in the world.
At turns funny, devastating, and deeply moving, The Sunlit Night has already received rave reviews. Jonathan Safran Foer has called it "Lyrical as a poem, psychologically rich as a thriller, funny, dark, and warm" while Darin Strauss praises "ravishing and hilarious…the work of a young master."
About the Author:
Rebecca Dinerstein is the author of Lofoten, a bilingual English-Norwegian collection of poems. She received her B.A. from Yale and her M.F.A. in Fiction from New York University, where she was a Rona Jaffe Graduate Fellow. She lives in Brooklyn. Follow her on Twitter @beckydinerstein. For more information on Rebecca and the book, please visit: www.rebeccadinerstein.com
Darin Strauss is the author of the international bestseller Chang and Eng, and the New York Times Notable Book The Real McCoy, one of the New York Public Library's "25 Books to Remember of 2002," the novel More Than it Hurts You and most recently a memoir Half a Life, winner of the National Book Critics Circle Award.  Darin was awarded a 2006 Guggenheim Fellowship in fiction writing.
RSVP
Bookings are closed for this event.