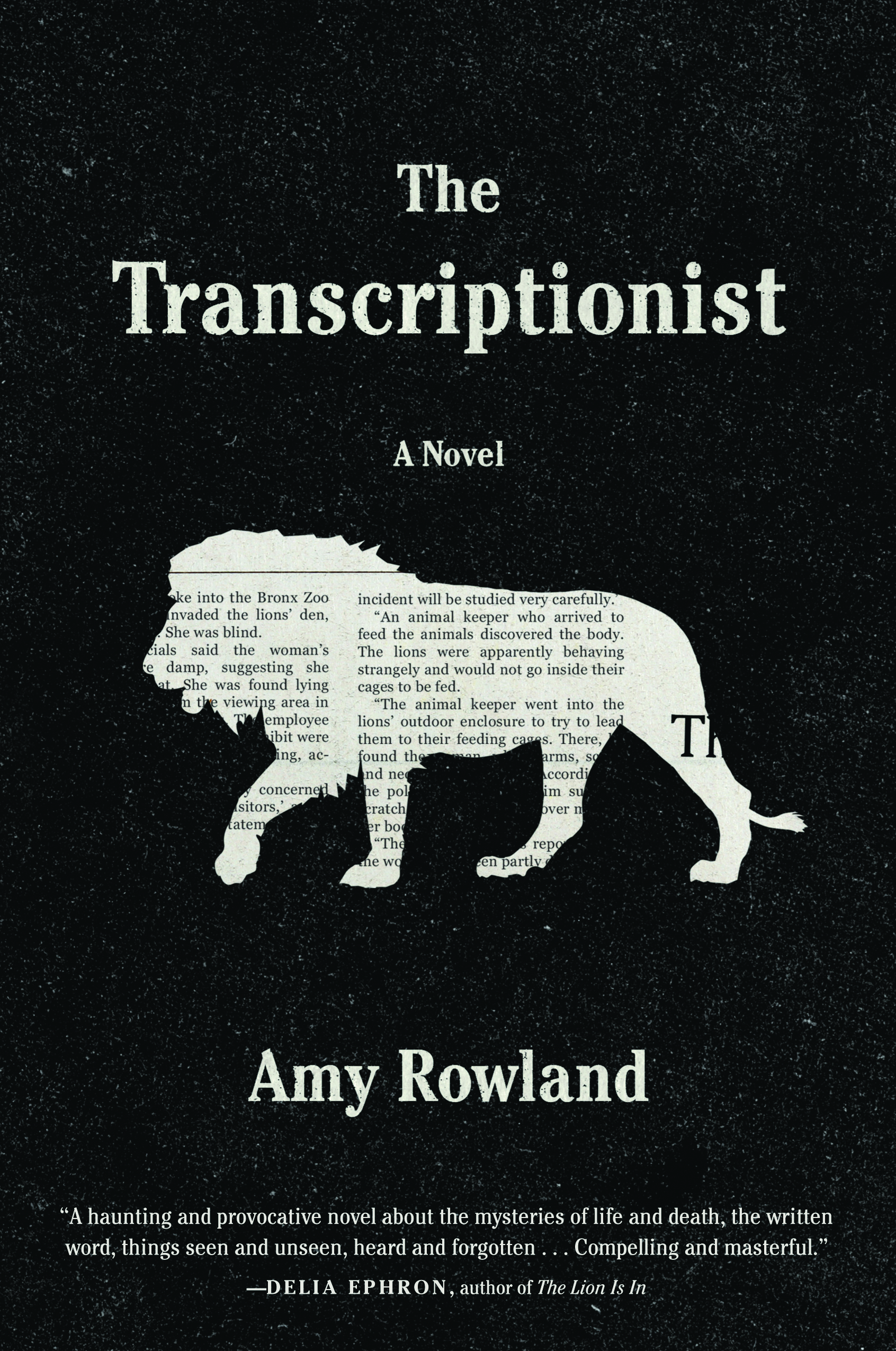 Wednesday May 28, 2014
7:00 pm - 9:00 pm
THE POWERHOUSE ARENA [Dumbo]
37 Main Street
Brooklyn, NY 11201
For more information, please call 718.666.3049
RSVP appreciated: RSVP@powerHouseArena.com
-or-
Please fill out the "Bookings" form at the bottom of this page.
---
The New York native's debut novel centers around a newspaper transcriptionist's fascination with a story involving a woman mauled by lions at the Bronx Zoo.
About The Transcriptionist:
Once a transcriptionist before becoming an editor at the New York Times Book Review, Amy Rowland turns to familiar ground in her quietly compelling and exquisitely crafted debut novel, The Transcriptionist. Reminiscent of Nicole Krauss's The History of Love, Rowland draws readers into a story about the failure of language and the decline of newspapers, and finding one's own path in an increasingly alien and alienating world.
Lena, the transcriptionist, sits alone in a room far away from the newsroom that is the heart of The Record, the behemoth NYC newspaper. She is the last of her kind, each day transcribing the newsworthy stories of the world, the tragic, the mundane, and all the while watching her work be edited down, pared – key pieces of material trimmed to fit the printed page.
For years she has remained loyal and unquestioning, until one day she reads an article in The Record about a blind, unidentified Jane Doe who climbed into a lions' den at the Bronx Zoo and was mauled to death. Lena suddenly remembers this woman, whom she met a few days before on a city bus. Obsessed with identifying her and understanding what caused her to commit such a desperate act, Lena begins a search for the truth that will change her life and shake The Record to its very foundation.
About the Author:
Amy Rowland has spent more than a decade at the New York Times, where she worked, notably, as a transcriptionist before moving to the Book Review. Her articles have appeared in numerous publications, including the New York Times, the Smart Set, and the Utne Reader. She lives in New York City.
---
For more information, please contact
Justin Levine
email: justin@powerhousearena.com
powerHouse Arena, 37 Main Street, Brooklyn, NY 11201
tel: 212-604-9074 x109
RSVP
Bookings are closed for this event.