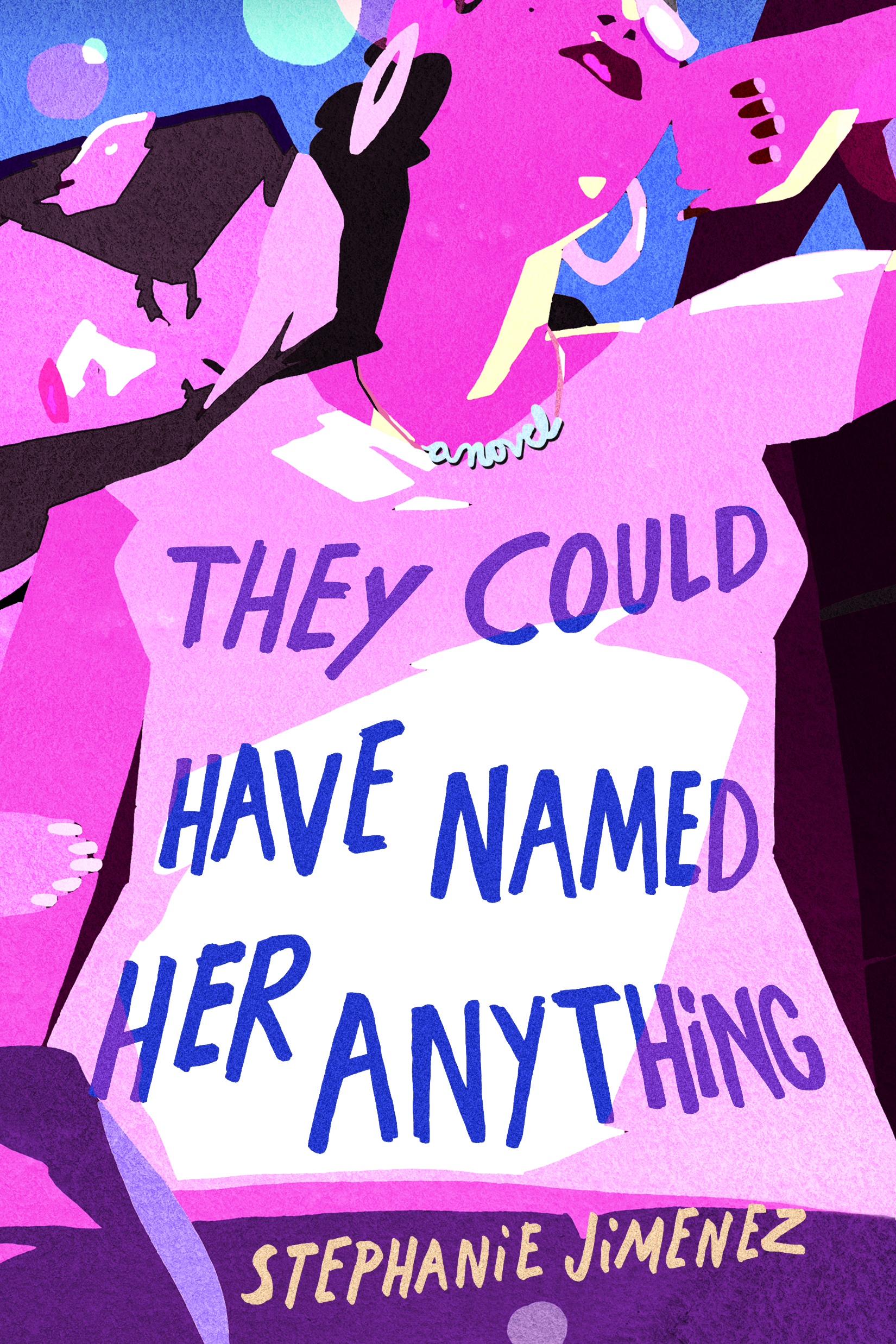 Tuesday Aug 20, 2019
7:00 pm - 9:00 pm
POWERHOUSE @ the Archway
28 Adams Street (Corner of Adams & Water Street @ the Archway)
Brooklyn , NY 11201
RSVP encouraged & appreciated.
Please fill out the form at the bottom of this page if you plan on attending. Facebook event found here.
PLEASE NOTE: Submitting an RSVP for this event DOES NOT guarantee entrance. This is a free-access event — entrance will be on a first-come, first-served basis.
---
About the Book.
In her emotionally charged debut novel THEY COULD HAVE NAMED HER ANYTHING, Stephanie Jimenez takes on themes of race and class, of place and belonging, to tell a story about family and friendship and what it means to live up to the name you've been given.
Every morning, seventeen-year-old Maria Anís Rosario takes the subway an hour from her boisterous and close-knit family in Queens to her private high school on the Upper East Side, where she struggles to fit in as one of the only Latina students—until Rocky welcomes her into this new life. White, rebellious, and ignored by her wealthy parents, Rocky uses her money toward one goal: to get away with anything. To Maria, it's a stunning privilege.
As a bond develops between these unlikely friends, neither can see what they share most—jealousy and the desire for each other's lives. But crackling under the surface of their seemingly supportive alliance, the girls begin to commit little betrayals as they strive to get closer to their ideals regardless of the consequences.
A character in its own right, Jimenez's New York City is full of contradictions, particularly its racial and economic segregation, the stark contrast of its struggling denizens and those extremely wealthy. Her renderings of these characters tell a larger story about the effects of gentrification and are, as Danielle Lazarin (Back Talk: Stories) writes of the novel, "a powerful reminder that moving between worlds is rarely free, and that the most valuable educations take place outside the classroom.
Mining her themes to gorgeous effect, Stephanie Jimenez makes a bold and exciting entrance with THEY COULD HAVE NAMED HER ANYTHING.
About The Author.
STEPHANIE JIMENEZ is a former Fulbright recipient based in Queens, New York. Her fiction and nonfiction have appeared in the Guardian; O, The Oprah Magazine; Vol. 1 Brooklyn; YES! Magazine; and more. She completed a novel-writing intensive at Banff Centre for Arts and Creativity, and she attended the 2017 Bread Loaf Writers' Conference for fiction. She currently works at Rewire.News, an outlet devoted to journalism on reproductive and sexual justice.
About The Moderator.
ANGIE CRUZ is the author of the novels Dominicana, Soledad, and Let It Rain Coffee, a finalist in 2007 for the IMPAC Dublin Literary Award. She has published work in The New York Times, VQR, Gulf Coast, and other publications, and she has received fellowships from the New York Foundation of the Arts, Yaddo, and the MacDowell Colony. She is founder and editor in chief of Aster(ix), a literary and arts journal, and is an associate professor of English at the University of Pittsburgh. Dominicana is inspired by her mother's story. www.angiecruz.com
RSVP
Bookings are closed for this event.