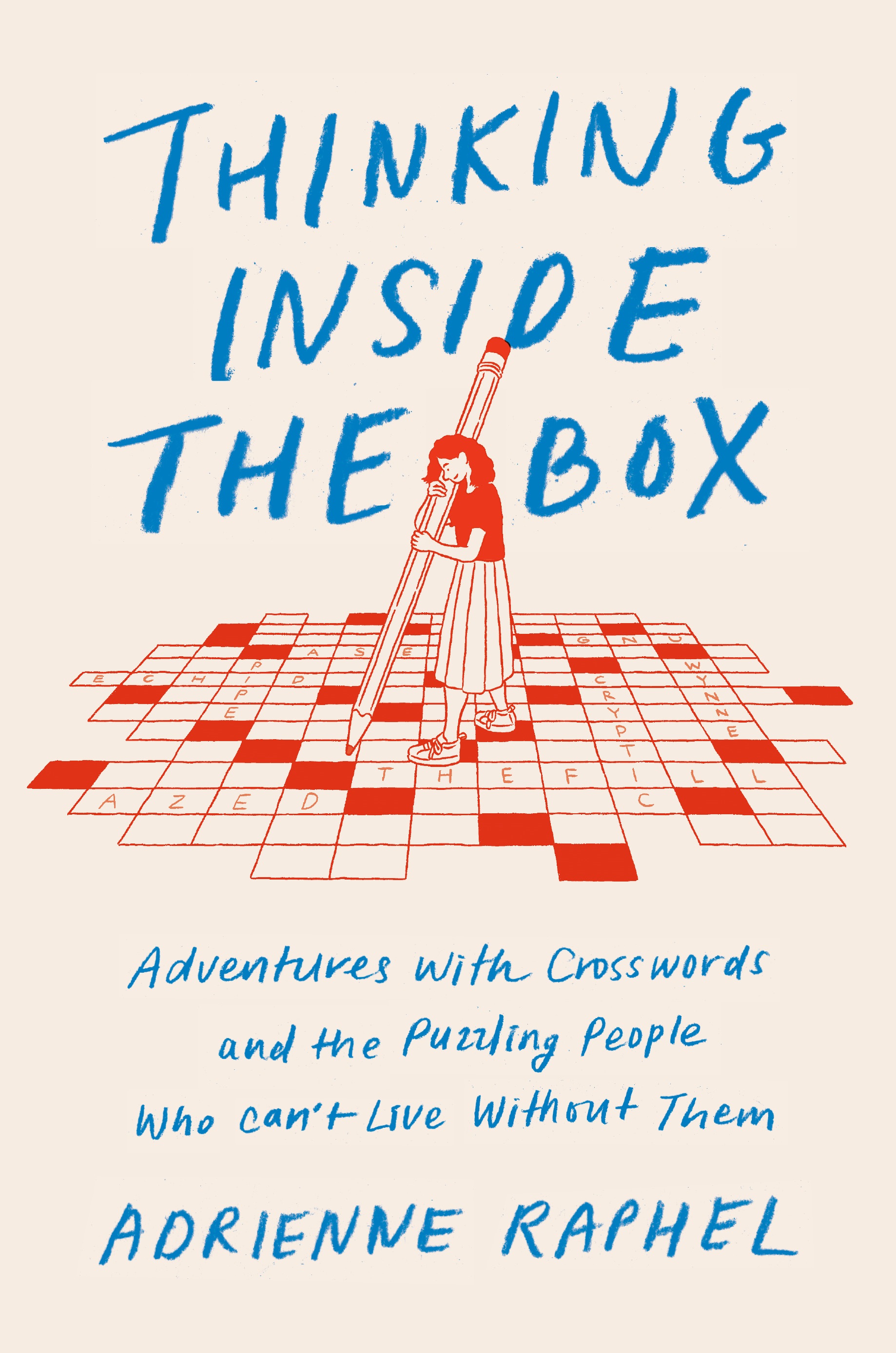 Thursday Mar 19, 2020
7:00 pm - 9:00 pm
POWERHOUSE @ the Archway
28 Adams Street (Corner of Adams & Water Street @ the Archway)
Brooklyn , NY 11201
RSVP encouraged & appreciated.
THIS EVENT HAS BEEN POSTPONED!  STAY TUNED FOR A RESCHEDULE.
Please fill out the form at the bottom of this page if you plan on attending. Facebook event can be found here.
PLEASE NOTE: Submitting an RSVP for this event DOES NOT guarantee entrance. This is a free-access event — entrance will be on a first-come, first-served basis.
---
About the Book.
It is hard to exaggerate how obsessed some people are with the crossword puzzle. For many, including several icons of American life, it is a daily ritual. Jon Stewart, Bill Clinton, Yo-Yo Ma, Nancy Pelosi, Natalie Portman: all crossworders. Invented in 1913, almost by accident, when a newspaper editor at the New York World was casting around for something to fill some empty column space for that year's Christmas edition, the puzzle became a roaring commercial success practically overnight, and ever since then it has been an essential ingredient of any newspaper worth its salt. Indeed, paradoxically, its popularity has never been greater, even as the world of media and newspapers, its natural habitat, has undergone a perilous digital transformation. In THINKING INSIDE THE BOX: Adventures with Crosswords and The Puzzling People Who Can't Live Without Them Adrienne Raphel blends first-person reporting from the world of crosswords with a delightful telling of its rich literary history to dive into the secrets of this classic pastime and its aficionados.
Raphel, a poet who has written for The New Yorker, The Atlantic, and Slate, is an insightful and generous guide through this world, sharing her own contagious crossword passion, personal stories and inside industry gossip. At the annual American Crossword Puzzle Tournament, she rubs shoulders with elite solvers of the world, doing her level best to hold her own. Aboard a crossword themed cruise, she picks the brains of the enthusiasts whose idea of a good time is a week on the high seas with nothing but crosswords to do. Visiting the home and office of Will Shortz, New York Times crossword puzzle editor and NPR's official "Puzzlemaster," she goes behind the scenes to see for herself how the world's gold standard of puzzles is made.
Equal parts ingenious and fun, THINKING INSIDE THE BOX is a love letter to the infinite joys and playful possibilities of language, and will be a treat for die-hard cruciverbalists and first-time solvers alike.
"For crossword puzzlers of every ilk, from solvers of the Monday-edition no-brainer to pencil-chewing addicts of the cryptic, Thinking Inside The Box is a gold mine of revelations. If there is a pantheon of cruciverbalist scholars, Adrienne Raphel has established herself squarely within it."
             – Mary Norris, bestselling author of Between You & Me: Confessions of a Comma Queen
About The Author.
Adrienne Raphel has written for The New Yorker, The Atlantic, The New Republic, Slate, and Poetry, among other publications. Her debut poetry collection, What Was It For, won the Rescue Press Black Box Poetry Prize. Born in southern New Jersey and raised in northern Vermont, she holds an MFA from the Iowa Writers' Workshop and a PhD from Harvard.
RSVP
Bookings are closed for this event.