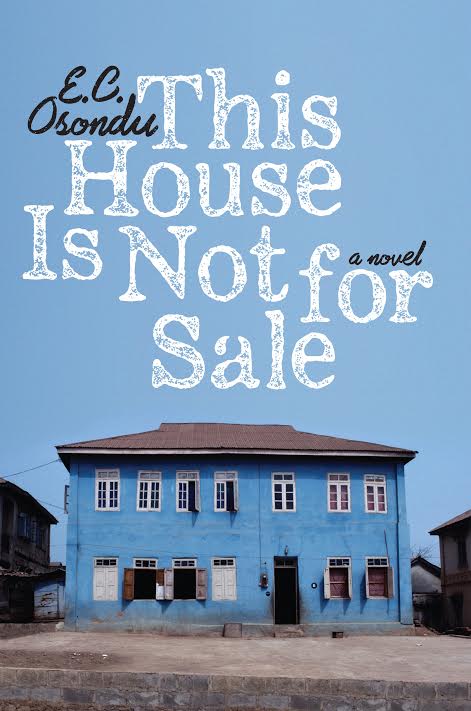 Thursday Feb 12, 2015
7:00 pm - 9:00 pm
THE POWERHOUSE ARENA [Dumbo]
37 Main Street
Brooklyn, NY 11201
For more information, please call 718.666.3049
RSVP appreciated: RSVP@powerHouseArena.com
-or-
Please fill out the "Bookings" form at the bottom of this page.
---
Award-winning author E.C. Osondu chronicles the lives of inhabitants of one household.  The house, located in an African neighborhood, proves to be a larger than life character in its own right.
About This House is Not For Sale:
The award-winning author of Voice of America paints a vivid, fully imagined portrait of an extraordinary African family and the house that holds them together.
A powerful tale of family and community, This House Is Not for Sale brings to life an African neighborhood and one remarkable house, seen through the eyes of a young member of the household. The house lies in a town seemingly lost in time, full of colorful, larger-than-life characters; at the narrative's heart are Grandpa, the family patriarch whose occasional cruelty is balanced by his willingness to open his doors to those in need, and the house itself, which becomes a character in its own right and takes on the scale of legend.
From the decades-long rivalry between owners of two competing convenience stores to the man who convinces his neighbors to give up their earthly possessions to prepare for the end of the world, Osondu's story captures a place beyond the reach of the outside world, full of superstitions and myths that sustain its people.
Osondu's prose has the lightness and magic of fable, but his themes—poverty, disease, the arrival of civilization in an isolated community—are timeless and profound. At once full of joyful energy and quiet heartbreak, This House Is Not for Sale is an utterly original novel from a master storyteller.
About the Author:
E. C. Osondu was born in Nigeria. He won the 2009 Caine Prize for African Writing, and his fiction has appeared in The Atlantic. He received his MFA from Syracuse University and currently teaches at Providence College in Rhode Island.
Nana-Ama Kyerematen is the founder and Managing Editor of webzine Afridiaspora.com, and is the founder and curator of the premiere African Literature Festival.
RSVP
Bookings are closed for this event.