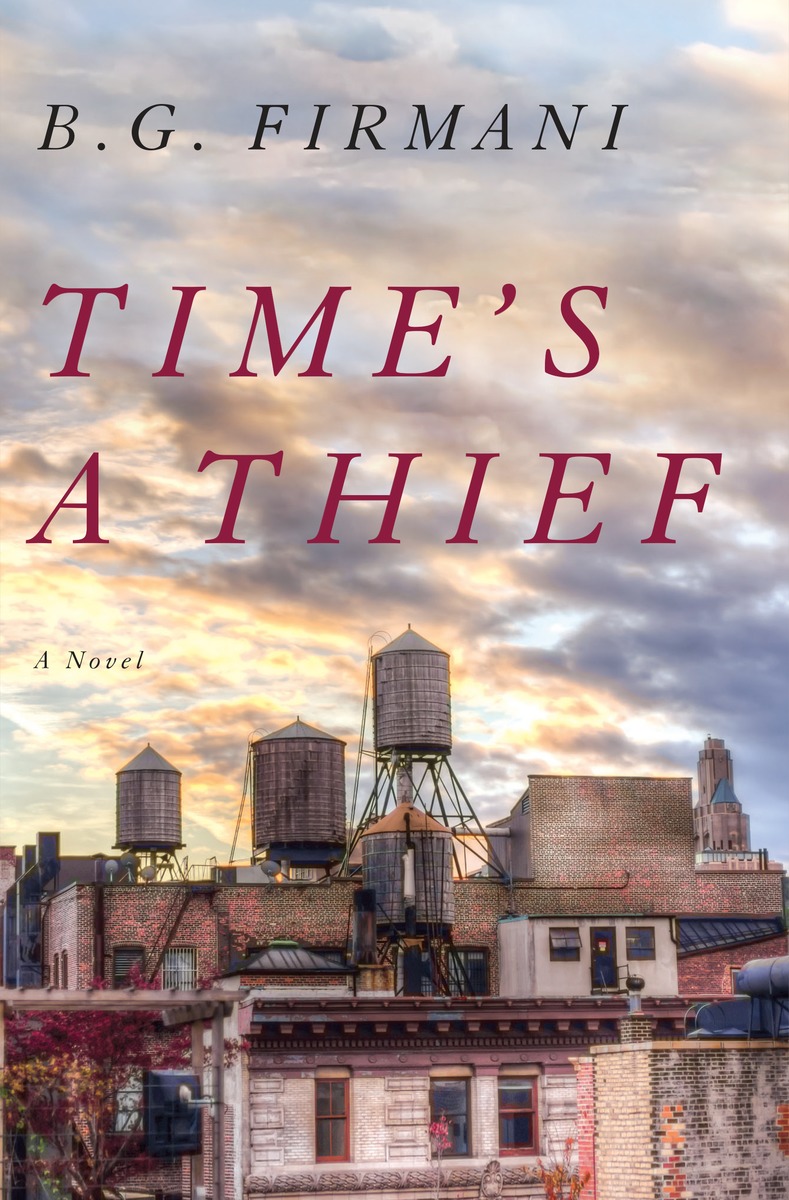 Tuesday May 02, 2017
7:00 pm - 9:00 pm
POWERHOUSE @ the Archway
28 Adams Street (Corner of Adams & Water Street @ the Archway)
Brooklyn , NY 11201
RSVP appreciated:
Please fill out the "Bookings" form at the bottom of this page.
*Disregard the notification that will appear after Booking.*
-or-
Send the name of the event and number of attendees to our RSVP email.
---
B.G. Firmani's debut novel, TIME'S A THIEF, is a love letter to Eighties New York, a story of friendship, longing, and the insecurities of class.
About the Book:
Eighties New York springs to gritty, vibrant life in this piercingly romantic and compulsively readable coming-of-age novel. A beautiful, sad, funny, altogether bewitching debut. Francesca "Chess" Varani is an ultra-bright, sassy, but vulnerable Barnard freshwoman from a blue-collar background in the vibrantly gritty New York City of the mid-eighties. She strikes up a volatile and somewhat toxic friendship with drama-queen classmate Kendra Marr-Löwenstein, and falls into the bewitching orbit of her Salingeresque, high-toned family. Upon graduation, she moves into the Marr-Löwenstein house in the West Village as a secretary/girl-of-all-work to the soignèe literary intellectual Clarice Marr (think Susan Sontag but blondly coiffed and dressed in Chanel) and receives the sentimental education and emotional roughing up New York bestows on all of its new arrivals—including a love affair with Clarice's glamorously damaged son, Jerry.The story is related by Chess in sadder but wiser fashion from the distance of a financially beset 2008 and the depths of a crap job taken of necessity, tinged with the poignancy of time and choices made and not made.
B. G. Firmani will be joined in conversation with her editor, Gerry Howard.
About the Author:
B. G. FIRMANI is a graduate of Barnard and Brown. Her short fiction has been published in Bomb, Kenyon Review, and Bellevue Literary Review. She is the recipient of a New York Foundation for the Arts fellowship and has been a resident at the MacDowell Colony and Yaddo. She lives in New York City, has a day job, and writes on the weekends.
RSVP
Bookings are closed for this event.